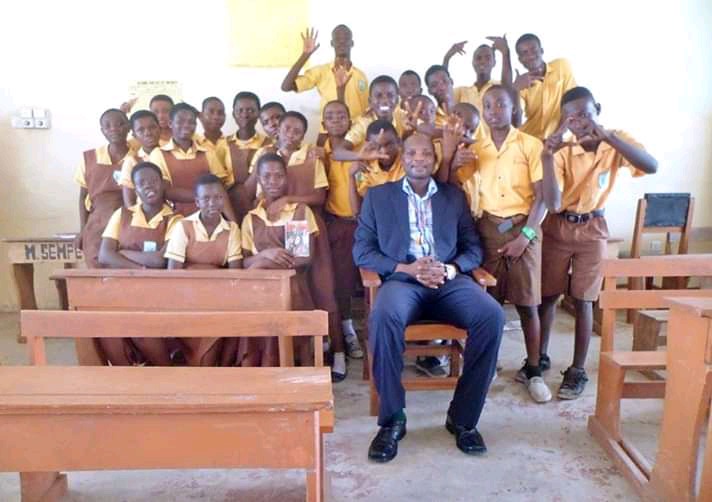 A Public Basic School Teacher Within the Ghana Education service, Michael Archa-Menlah has vested his disappointment with son circuit supervisors of Basic Schools in the Country.
He refered to them as fault finders who seek to get problems in people rather than putting measures in place to address certain issues pertaining to educational development in the country.
Circuit Supervisors are responsible for monitoring, assessing and evaluation of staff performance within the Ghana Education Service. They have zones they monitor in each district within the country. They are mostly with the basic schools and one must be at the Rank of Principal Professional to be a Supervisor.
Statement
"MY OBSERVATION
Since the day I started teaching, I have never seen a circuit supervisor who has initiated an innovative program to promote teaching and learning.
What they do is come check lesson notes, time book etc and find fault even there's non. Or are they trained to be fault finders?
Maybe it's peculiar to where I teach can I hear your experience?"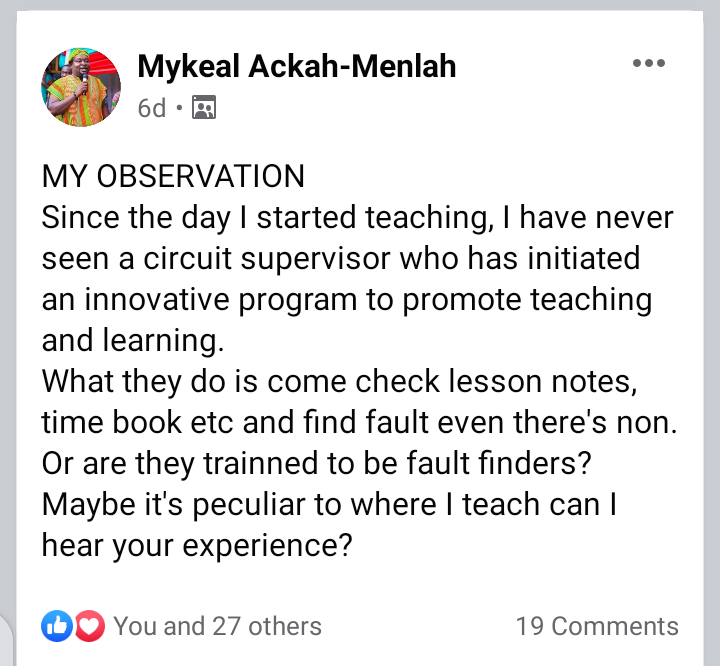 Content created and supplied by: Upperwestmedia.net (via Opera News )