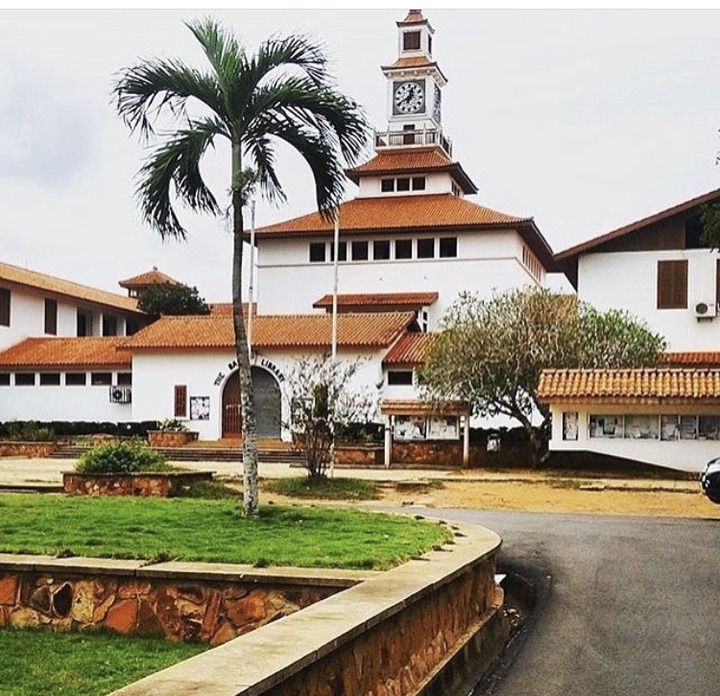 The University of Ghana in collaboration with the Academic Student Affairs has launched a platform that can assist the student with various issues they face in their academics.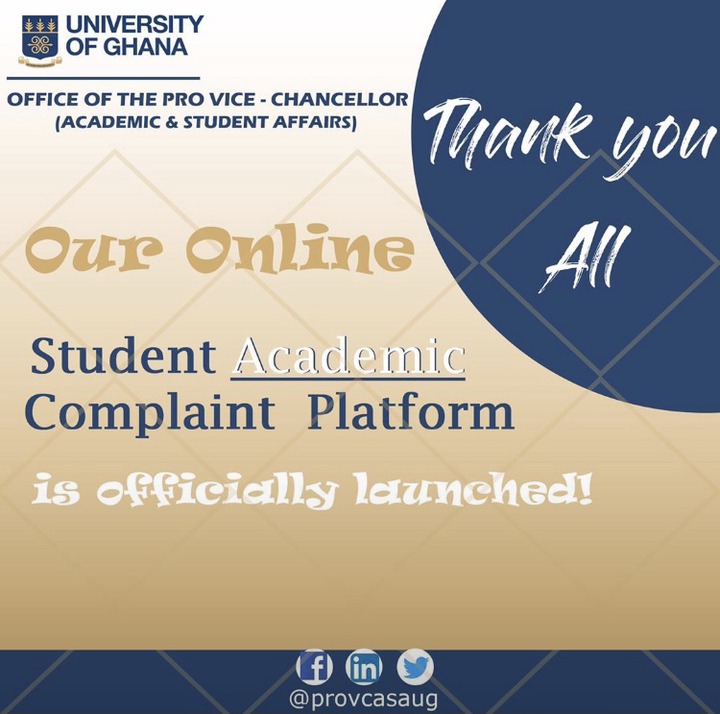 Previously, students used to complain about the challenges they face on the Sakai learning platform as well as their courses not reflecting on the Sakai platform, the problem with their courses clashing, email challenges, courses not appearing on Sakai and Mis web and so many challenges and complaints they give.
Based on this fact, the university management thought of these challenges students face and the way forward to curb the problem. The academic complaint form aids students to send all their issues concerning academics for response and solution to the problem.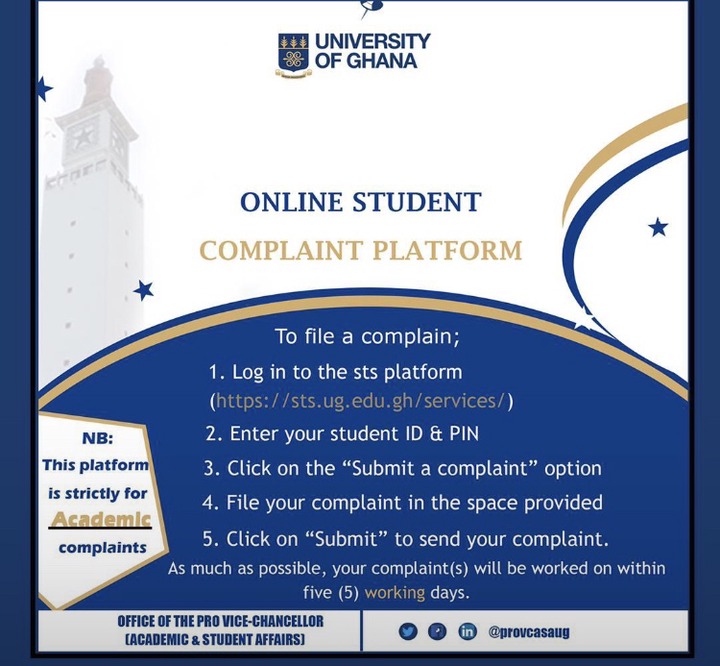 Students can now file any complaints by logging in to https://sts.ug.edu.gh/services.Students are advised to enter their student ID and pin. File complaints in the space provided and click on submit. However, the response to the complaint sent would be available within five working days.
Students can now be at ease as the new initiative created by the university management has come to solve all challenges they face due to the online mode of studies.
In conclusion, would a student be excited about this great initiative to solve their problem?!
Content created and supplied by: HubTertiary (via Opera News )