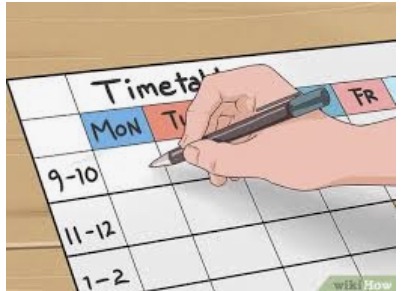 What Teachers Should Know About The School Timetable 
Timetable is a framework to run the school properly. Timetable is a miror that reflects the entire educational program followed in the school. A timetable can list home work, study times, work schedules, appointments and other activities of the school.
School timetable is the complete guideline for the teachers.
It is a plan which shows at what times certain activities will happen. 
Therefore, a timetable is very useful in planning ahead. Timetable tells the order in which events will take place.
A school timetable is for managing school related activities. 
It is useful for students, teachers, and other resources. A school timetable usually cycles every week or every fortnight.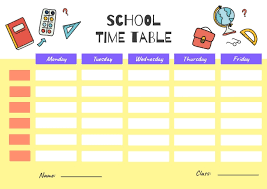 A school timetable has defined period lengths. It also has specific subjects for each period. Hence, it allows administrators to distribute enough resources to most curriculum parts. The organization of a good timetable is such that important subjects are at the best times.
Student Organization. A timetable informs students about the time of class periods, reducing Confusion among teachers.
By Nedved 
Content created and supplied by: Nedved (via Opera News )