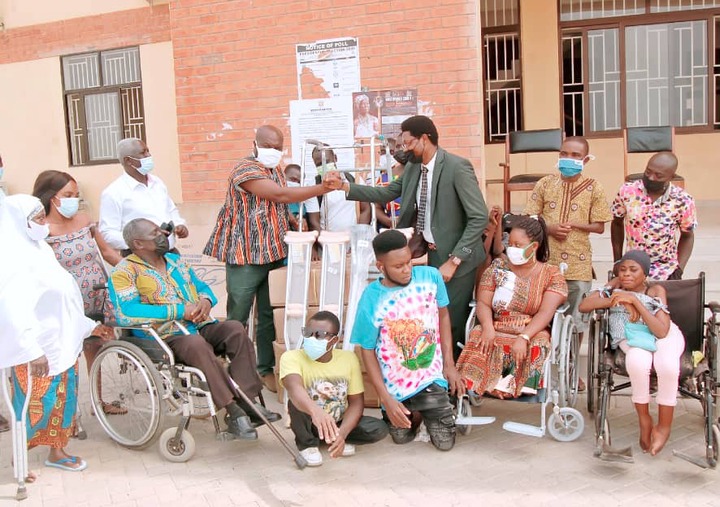 The world is a beautiful place for so many people across the globe, but this can not be said of others who have been physically challenged due to some occurrence beyond their control; to give a reason for a smile, Human international Ghana, a non-profit organization located in Kasoa American Town, sends diverse support to the less privileged.
Speaking to the outfit of EBB media, the Executive Director Mr. Alex Lavoe who also doubles as the headmaster of Penuel International school, reiterated that the NGO has a mandate fueled by the love for humanity which is geared towards extending help to Orphans, widows, physically challenged persons and the aged.
In light of this, the Non-profit organization on the 2nd February 2021 donated a number of brand-new wheelchairs, crutches, and walkers to the disabled persons in the Awutu Senya East Municipality. The atmosphere of love came to bear as the beneficiaries couldn't hide their joy and fulfillment.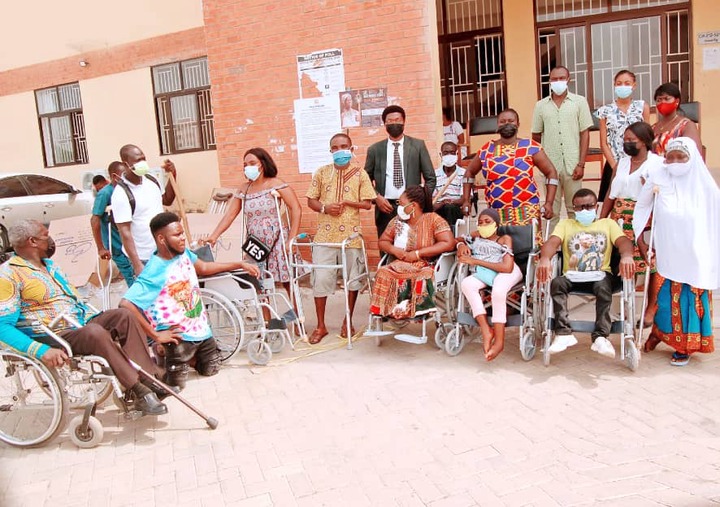 On the same day, Human International Ghana went further to donate books and other stationeries to Odupong SHS in Awutu Senya East Municipality.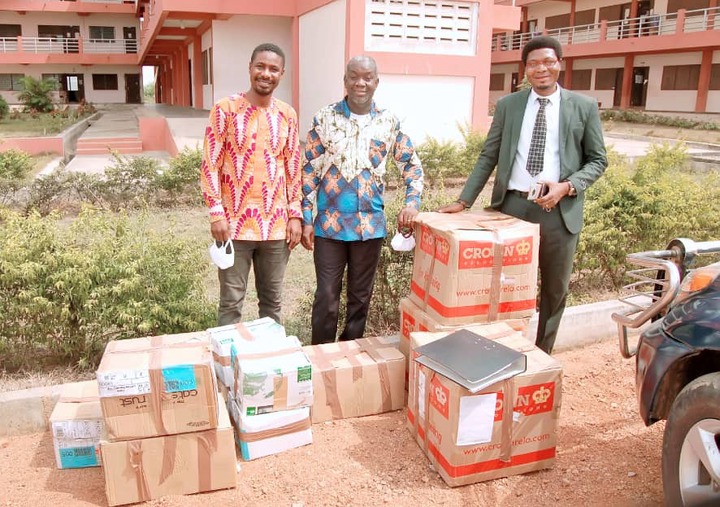 Highlighting some notable achievements of Human International Ghana, Mr. Alex Lavoe the Executive Director further mentioned that his outfit had constructed a bridge in the municipality to aid the inhabitants in their daily endeavors.
"Human International Ghana sponsored students in Basic, second cycle, and tertiary institutions, supported Good shepherd orphanage for the past five years, currently offered a bursary to 152 pupils who are orphans in Penuel International School", Mr. Alex Lavoe mentioned with a sense of joy.
Proceeding in that worthy course, the NGO will be donating clothes to women and youth in America town on Saturday 6th February 2021.
Also as part of plans designed to render commercial support to the physically challenged within the Awutu Senya East Municipality, The NGO will be importing one hundred and twenty-three pieces of sewing machines to be distributed to the disabled within the municipality.
" For donation, advice, or field outreach support, contact the director on 0244502574, [email protected]. Remember James 1:27. Our motto is "your help, my help, our help makes the difference", Mr. Lavoe mentioned.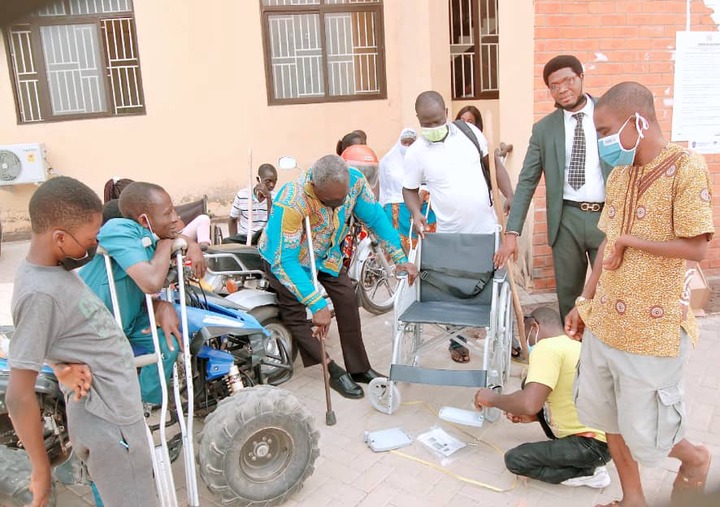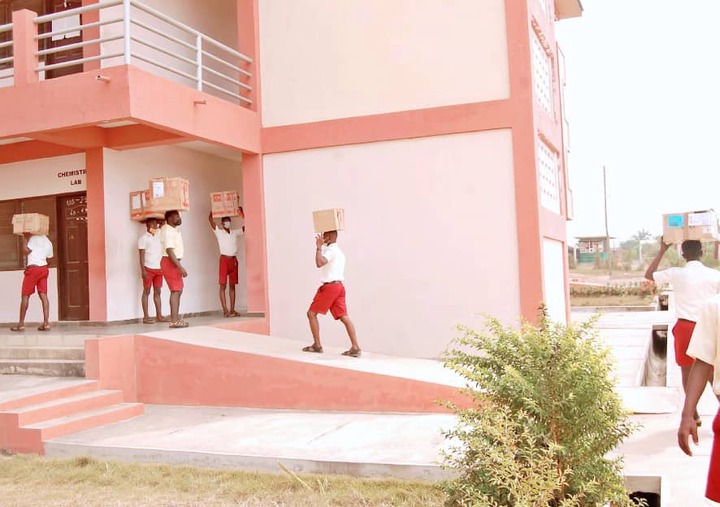 Content created and supplied by: ElliotB.Bortey (via Opera News )