Important Notice From GES To Teachers Returning From Study Leave With Pay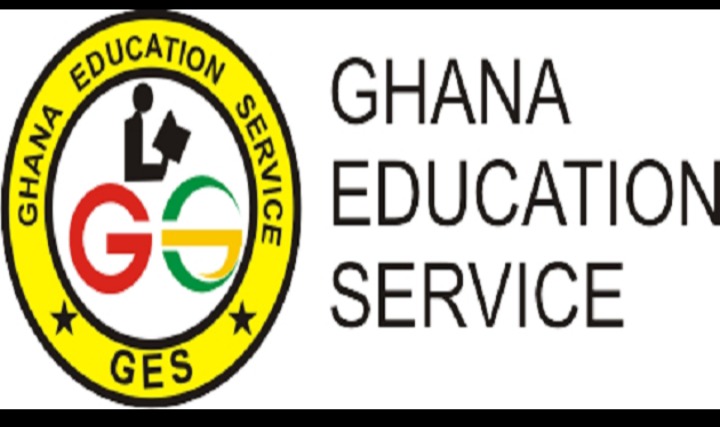 Information from the Ghana Education Service(GES) indicates that postings for teachers who are returning from study leave with pay have been released. The teachers are admonished to go to their employer's website and print all their posting details and submit them to the regional offices they(teachers) have been posted to.
But mind you, there is nothing free in Ghana since time immemorial; the teachers can only have access to their details after making a payment of Gh10.00 via MTN Mobile Money. I'm sure the teachers know this tradition already since nothing of this sort is gotten without making payments.
The teachers are supposed to submit all details to the regional offices before reporting to their schools of posting on or before 30th October, 2020. Read the attached documents for the details.
But since schools will resume fully somewhere in January 2021, we are yet to know whether these teachers will have to wait till then. Perhaps those teaching in the Junior High Schools will join their colleagues while the Primary school teachers wait till schools reopened.
But this is just an assumption; let us wait till the Ghana Education Service brings further information to that effect. We cannot jump into the dancing arena before the drums start.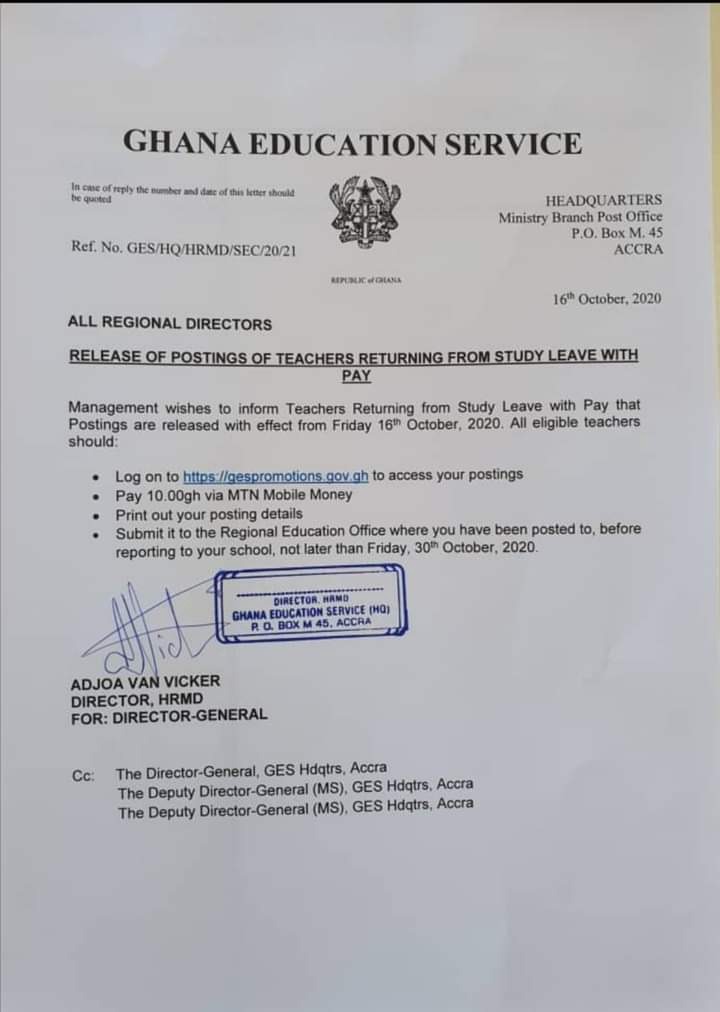 Content created and supplied by: GodwinGakor (via Opera News )