The Ghana Scholarships Secretariat has released a notice informing all post graduate students who wish to further their education that the sponsorship opportunities for students to study in the United Kingdom for the academic year 2021/2022 is duly opened.
The opportunity is solely granted to Ghanaians who qualify to study in some selected institutions for the said academic year.
According to the Secretariat, an applicant must be a citizen of Ghana who resides in Ghana as well, must hold a relevant degree in the field of study and must be less than 35 years for the Masters program and 45 years in case you are opting for the PhD .
However, applicants must have 2nd class upper or better qualifications in their first degree and Masters program, at least 2 years of post qualification experience and must have completed National Service.
Meanwhile, the Secretariat is urging applicants to take note that , 70% of the sponsorship package is granted to Students who wish to offer programs such as: Science, Technology, Engineering and Mathematics with other area of specifications competing for the remaining 30% slots.
However, interested applicants can apply via online at : www.scholarshipsgh.com and must bear in mind that closing date for the submissions for the online application is Friday, June 25, 2021.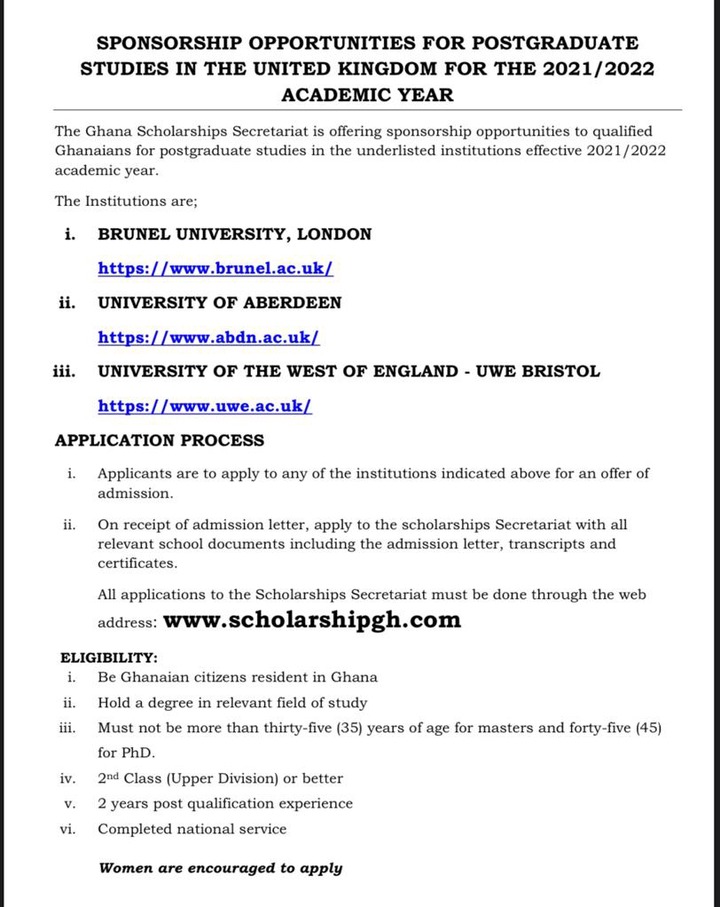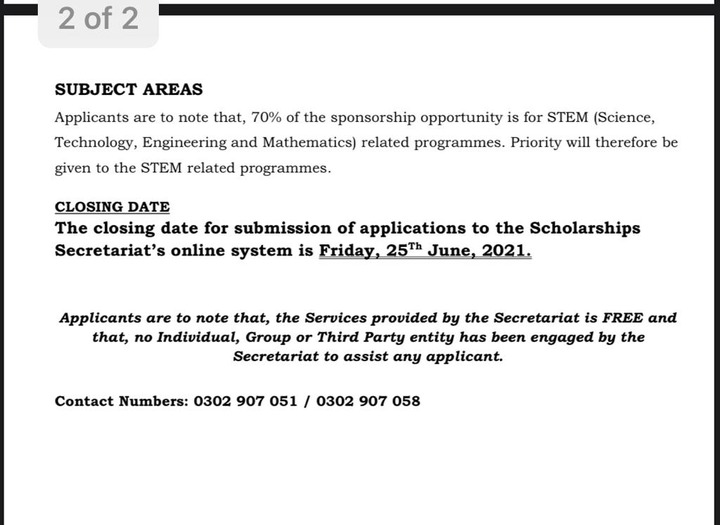 Please don't forget to follow for more news, click on the likes button, Comments and share for others to see, thanks.
Content created and supplied by: Kemicalz (via Opera News )