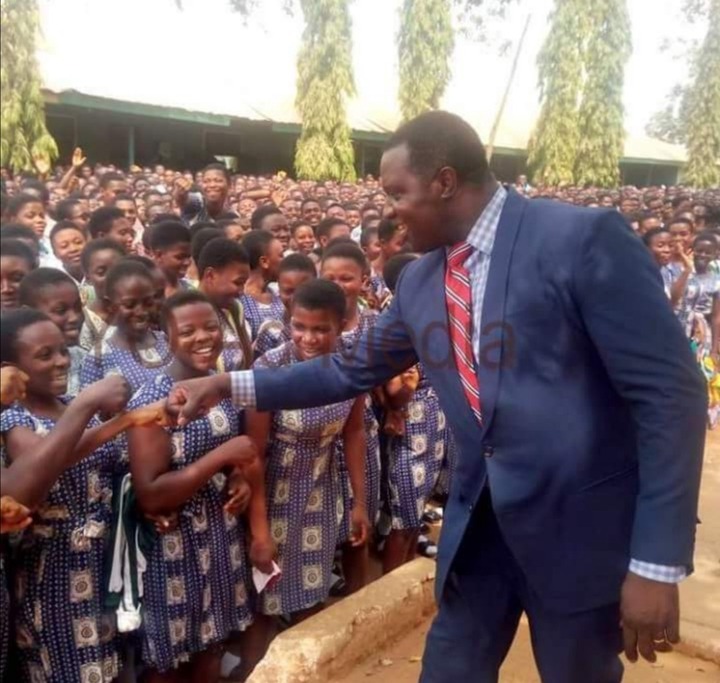 GES Special Celebration For Students On 14th February, Valentine's Day
Ghana Education Service has set 14th February as a special day to observe by schools every year.
The Science Education Unit Of Ghana Education Service in Collaboration with the Ghana Mathematics Society has earmarked 14th February to be observed as the National Mathematics Day in all schools across the country every year.
This year's edition falls on Sunday and therefore has been rescheduled to take place on Wednesday 17th February, 2021. Under the theme "Mathematics is a Necessity For National Building". The main objective for the commemoration is to raise awareness among people about the importance of mathematics for the development of humanity.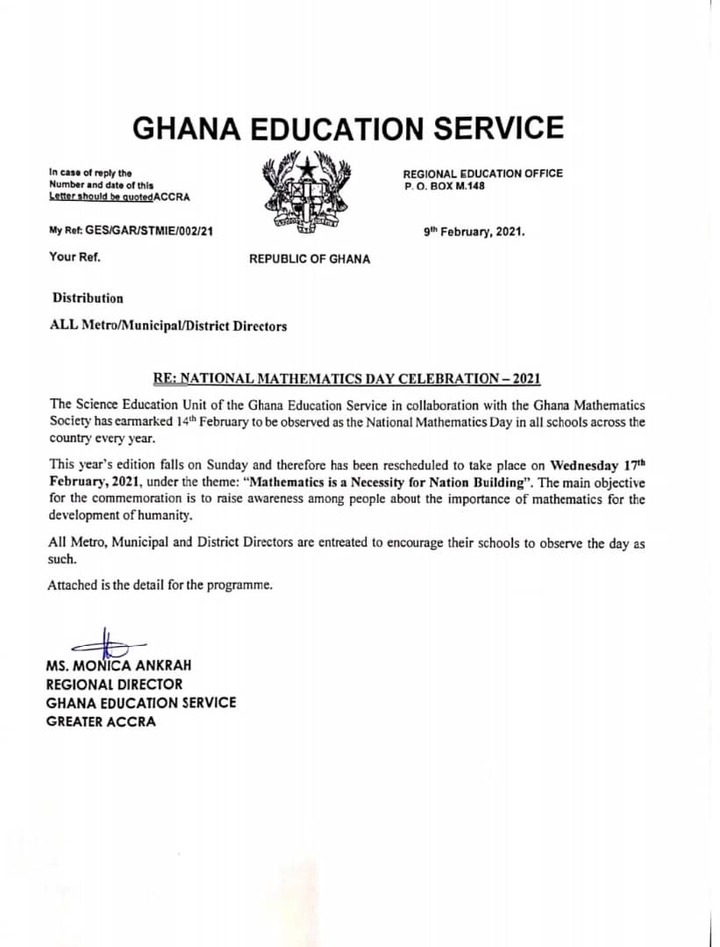 All metro, municipal and District Directors are entreated to encourage their schools to observe the day as such.
The statement was signed by Ms. Monica Ankrah,Regional Director. Ghana Education Service, Accra
So Ghana Education Service did not get any other day apart from 14th February, Valentine's Day as National Mathematics day.
By Nedved 
Content created and supplied by: Nedved (via Opera News )