What will it profit a man if he gains the whole world and losses his soul?
Another sad news hits Ghana Education Service as Gnani good Shepherd primary school in the Yendi Municipal, in the Northern Region has lost one teacher today, Saturday 20th February 20201 at Gnani.
The teacher is declared dead after experiencing some eye problem for some time now.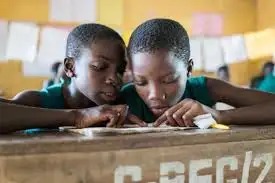 As per the statement of the family members, the deceased has experienced eye problem and has adhered to medical treatment for a long period of time.
It has finally led to his death today after all means and ways of trying to cure him.
According to the residents of Gnani, the deaceased, a class six teacher was a serious and committed Teacher who is highly respected by the community.
The residents however shown their condolences to the family of the deaceased.
This took place today, Saturday 20th February, 2021 at Gnani in the Yendi municipal, in the Northern Region.
Content created and supplied by: Zy0z (via Opera News )