It was not long ago when reports and eventually live protests came through the Ghana institute of journalism campus because the authorities of the school told students who couldn't register early to defer their courses which means they would not be able to write their exams and then all their time in school at the journalism institute would be wasted.
Some of these students were very furious as they protested and others whom worked hard to pay their fees after the dead line cried and lamented on live TV asking if the authorities knew how they got money to pay (that's for students that paid after the dead line).
Latest news coming through on a recent press release shows the situation is under control as the Rector of the institution has revised their first decision and has suggested a new way for these affected students so they would be able to write their exams .He also described the demonstration as unfortunate.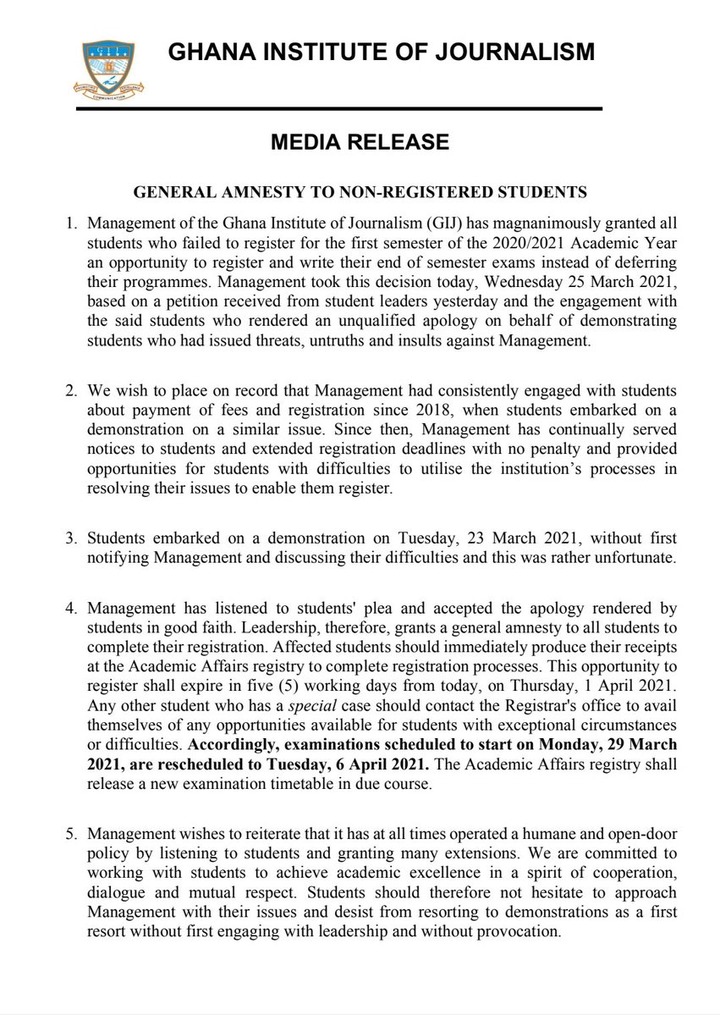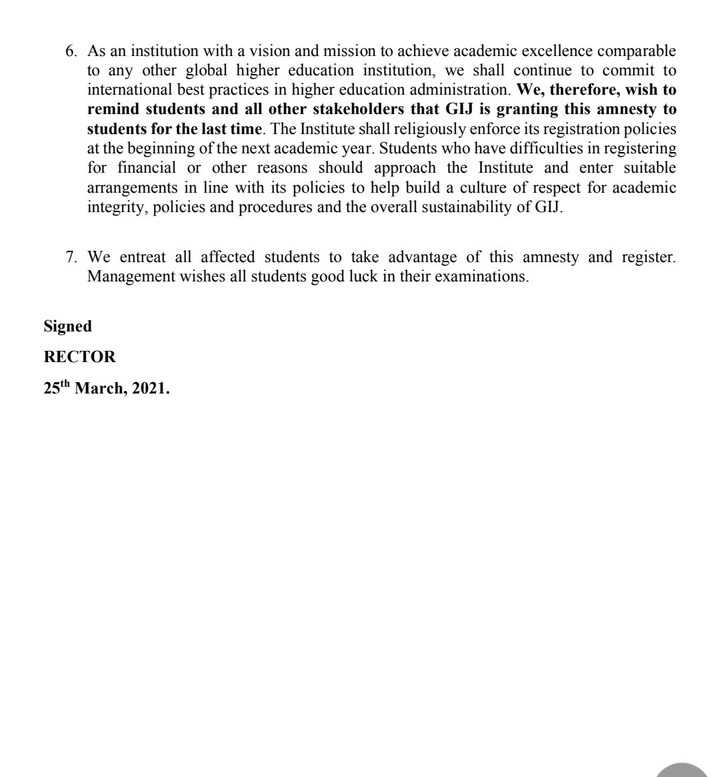 With this guarantee we wish all affected students are able to register again so all of them can write their exams .
Follow like and share for more.
Content created and supplied by: GoldenAgedAvakin (via Opera News )