The COVID-19 pandemic has been going up day in day out since it rose again after the 2020 election. Some people have put the blame on politicians for the increment of the virus. Opinions and pleas have been to the government to close down schools and impose another lockdown in order to reduce the spread of the virus but it seems it has turn a deaf ears to it.
These can be the reasons why the Government don't want to close schools again.
High rate of teenage pregnancy across the country. When the government closed schools when the virus appeared in the country, a lot happened which placed pressure on the President to reopen schools. The rate of teenagers who got pregnant was very high. Parents complained a lot about and this compelled the President to open schools. So if the government closes schools again, he fears that these pregnancy cases would rise again which will raise the illiteracy rate of the country.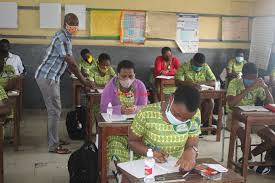 Rapid spread of the virus. When schools are closed and the students are coming home, the rate at which they can contract the virus is very high. The virus is out on the streets and while coming home, they can be infected and this will lead to the rapid spread of the virus. This is because when the students attract the virus and send it home, their entire are also going to get some of the virus since they will not know whether their child have the virus or not.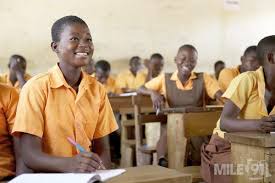 There will be delay in the Academic work when schools are closed again. Some part of the Academic work have been left behind already and it need to be covered as soon as possible in order to catch up with other countries that take part in the WAEC. It is going to be difficult for the country to let her students partake in the annual exams if schools are closed. So it will be better for them to be in school protected and carry on with the academic work.
What do you make of this? Do you agree or you insist the government should bring the children home as soon as possible. Drop a message for the President in the comment box below and don't forget to follow up for more information. Thank you for reading.
Content created and supplied by: AgyarkwahJustice(nanabagist) (via Opera News )