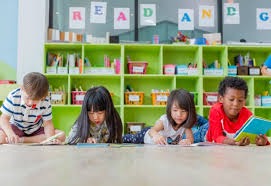 Kids of today are digital natives. They can convey nuance in their text messages, effortlessly navigate wherever they want to go, and get a pizza delivered anywhere, anytime. But they've never learned some of the old-school, analog skills most of us were taught as we grew up. Does it matter?
1. The skill: Read and write in cursive
Does it matter? TIME Magazine says yes, claiming that cursive writing is harder to forge, activates different parts of the brain, and allows people to read historical documents in their original form. Other than signing your name, I'm not convinced. The only time my kids need to read cursive is when they get cards from their grandparents, and those can be "translated" easily.
2. The skill: Dial a rotary phone
Does it matter? Probably not. When was the last time you needed to use a rotary phone? In any case, it's something kids could learn in about a minute. Watching teens try to make a call with a rotary phone is entertaining, though. (For more phone-related fun, check out this 1954 Bell System video tutorial on how to switch from operator-assisted calls to dial calls.)
Content created and supplied by: Gidziaccept. (via Opera News )