Many people tend to use these words interchangeably and wrongly in their statements either written or spoken. When it comes o the Queen's language thus English, there is nothing like being perfect. Errors are made in one way or the other either a verb is used in place of a noun or vice versa. In this article, I will describe two different form of words that are mistakenly and interchangeably used and also find out what they stands for, how and where they can be used in statements.
Advice and Advise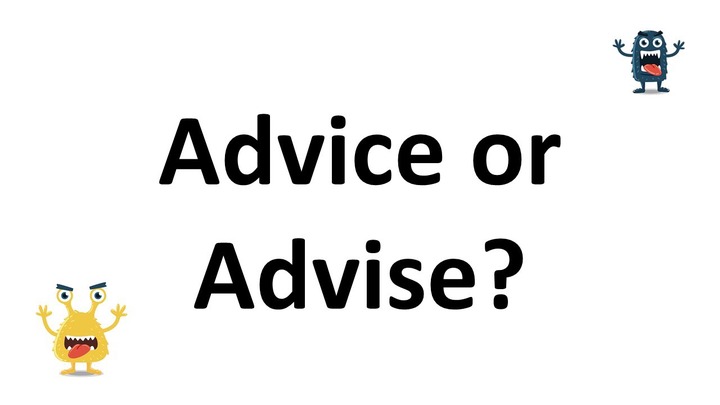 We would start with indicating some of the difference in the two words which is "C" in advise and "S" for advise. The word advise is a noun while that of advise is a verb. Advise in it verbal form mean to give counsel to or in other words give an opinion or suggestion worth following while Advice in its noun form means "an opinion or recommendation offered as a guide to action, conduct. To further break it down, advise is you giving an opinion or suggestion or performing an action of talking to the person in terms of a suggestion while advice is the content of the opinion or suggestion. For example, James advised his friend about the use of hard drugs, his friend was thankful for that piece of advice.
Another examples include; I need your advice on which car to buy, I advise you to leave the bar before a fight breaks out. From these examples we can determine that one has to do with performing an action which is the verb advise and the other implies the content or opinion of the advise you are giving which is the noun advice.
Affect and Effect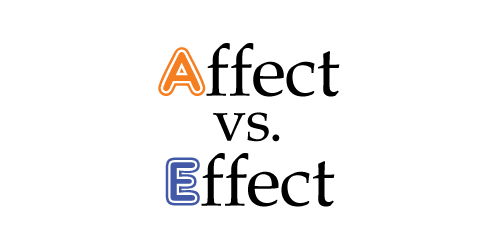 In simple understanding, Affect or other words to affect something is a verb or in which means to have an impact or influence on something while Effect or an effect on the other hand is a noun which is either negative or positive thus the outcome or results of being affected by something. Examples on how to use affect; High levels of stress can affect performance, The storm knocked down power lines, affecting thousands of people. Here are also some examples on how to use effect; We are still unsure what sort of effect the new regulations will have, Wet weather often has a bad effect on your mood. 
Content created and supplied by: GoodNews_Today (via Opera News )