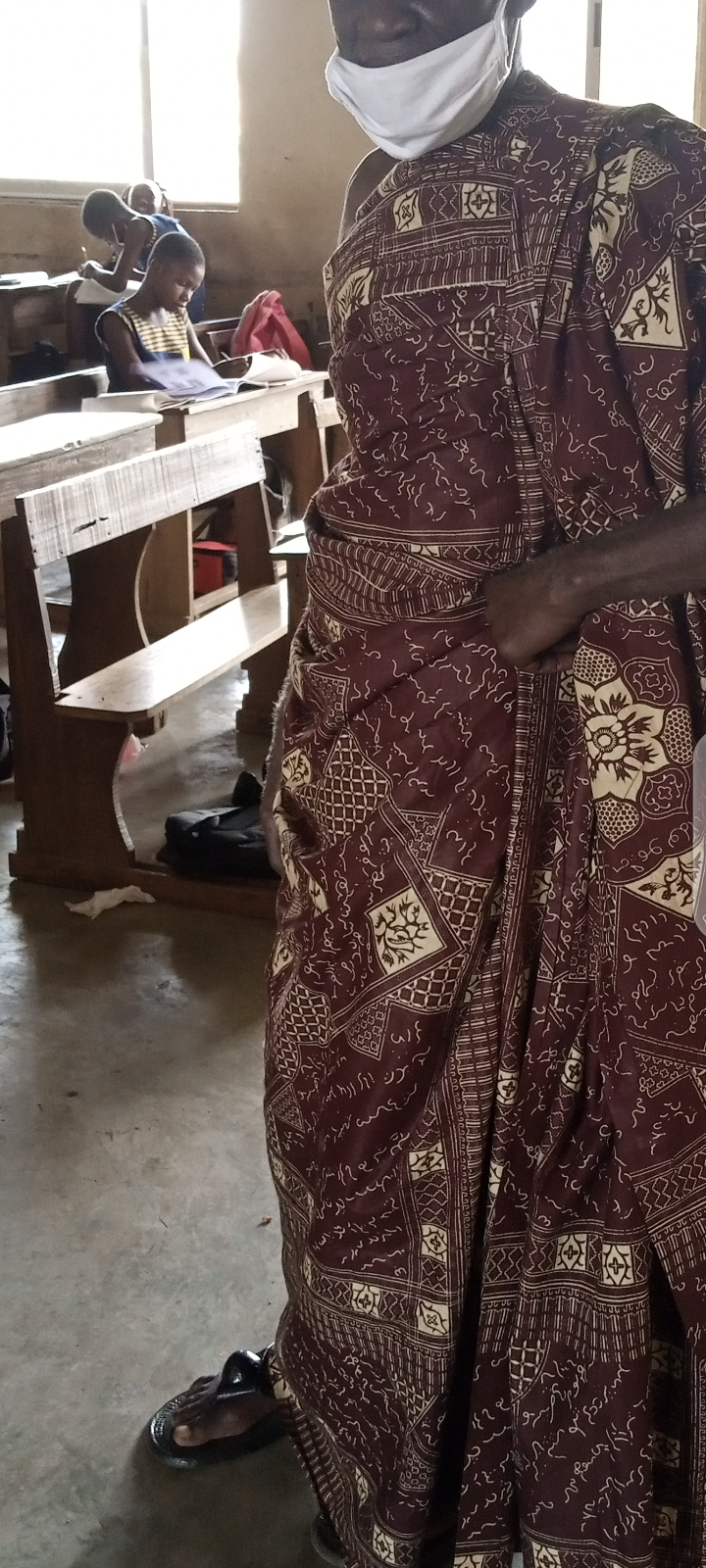 Thanks for clicking on this article.
You see the man. He is a teacher. His name is Agya Appiah but most of his students call him Mr Nice man. Agya Appiah is a retired teacher and he is now teaching at a private school. This man is having three children, a son and two daughters. Mr. Appiah came to school wearing a traditional cloth. He went to the class to teach the students with the cloth. Please follow the article as I showcase the picture of Agya Appiah with the traditional cloth.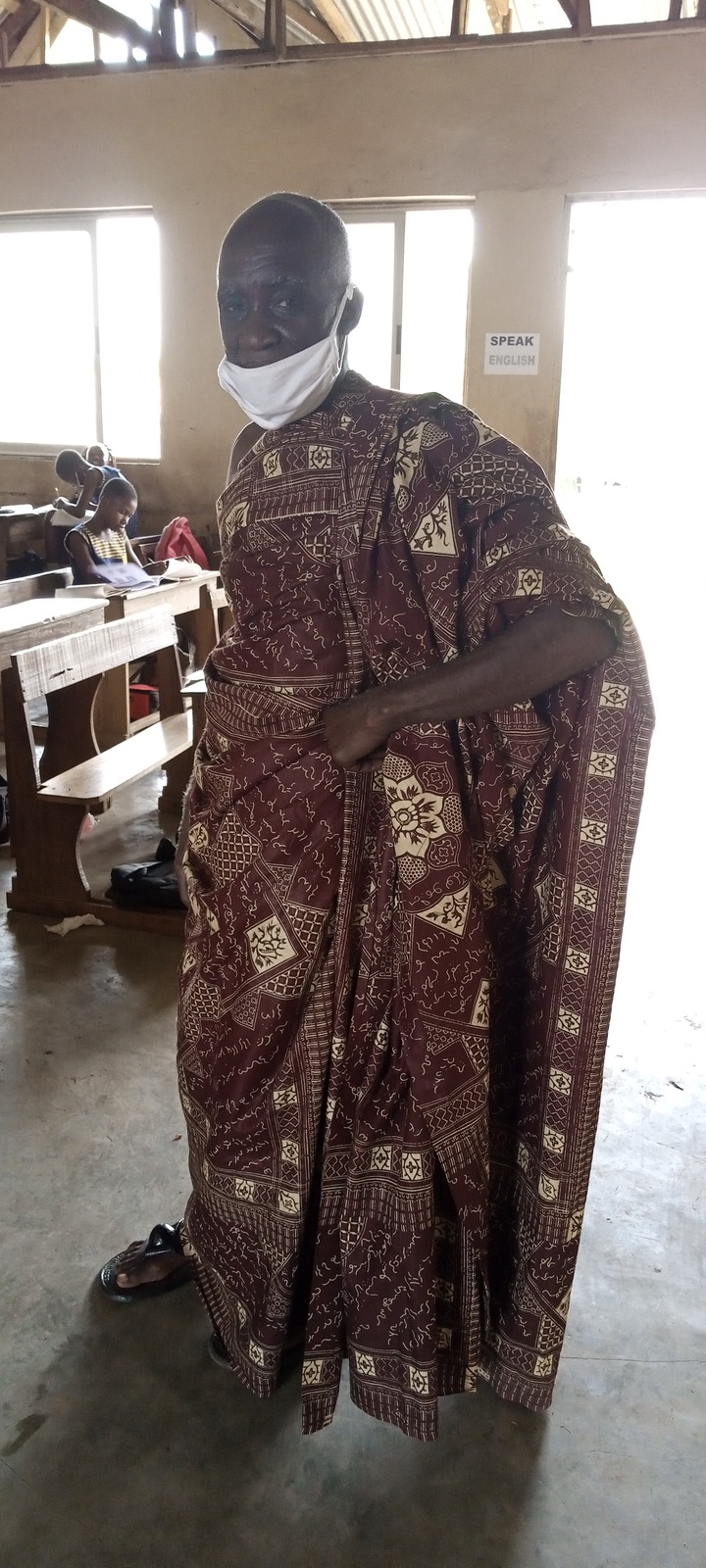 According to Agya Appiah, one of his children got married and they did the the engagement at his brother's house. His brother's house is close to the school, so when they were done with the engagement, he came straight to the school. And when he came, he was having a class so he attended it. Please how do you see the teacher? Please share, like and comment on this article. Please follow sarpandy for more news.
Content created and supplied by: SarpAndy (via Opera News )