In our journey through life, we encounter a lot of hurdles and blockades of varying difficulty we need to work away around, failure of which our journey would be severely affected. Some of these bottlenecks include what the world throws at us, which include poverty, limited opportunities and unfavorable environment for growth. 
Others however are what we may come into the world with, which travel with us throughout our journey but we still have to put up with nonetheless. They may include lack of confidence, insecurities and physical deformities.
The latter is what our piece is focused on. 
Physical deformities have ways of bringing people who suffer them to believe that they are not fit to be part of humanity, question their very existence and in many cases kill whichever special gifts such individuals possess. 
Apart from that, many of them suffer from the stigma society ruthlessly unleashes on them. Many of such people hinge their existence on the benevolence of people. It is one of the reasons why we find many people with physical challenges begging to survive.
There are a few though who challenge the status quo and go out there to achieve great things like any other person would.
One of such people is Madam Louisa Enyonam Ansah, a teacher at Nsawam who was born with no arms. 
Irrespective of the challenges she faced whiles growing up, she was able to get through her education to become a trained teacher, doing that for more than twenty years and eventually becoming a headmistress. 
She has also helped her community to get potable water. Not only that, she helps people with disability in her community and inspire them to live their best lives as they can and not be limited by their condition.
What is wonderful about the whole situation is her ability to use her mouth and legs to do things which otherwise should be done with the arm.
It is beautiful how people are able to adopt to any situation they find themselves in and make do with whichever thing they have at their disposal.
Madam writes on the board when she teaches, yes! she writes legibly using her mouth to support the marker.
Just picture Madam Louisa dialing a number on her phone and going ahead to put it on her shoulder to support the ear so that she can talk and hear. It sure would be an amazing sight.
What is the takeout here? As a fully abled person, you have absolutely no cause to complain if Madam Louisa can achieve this.
Beautiful!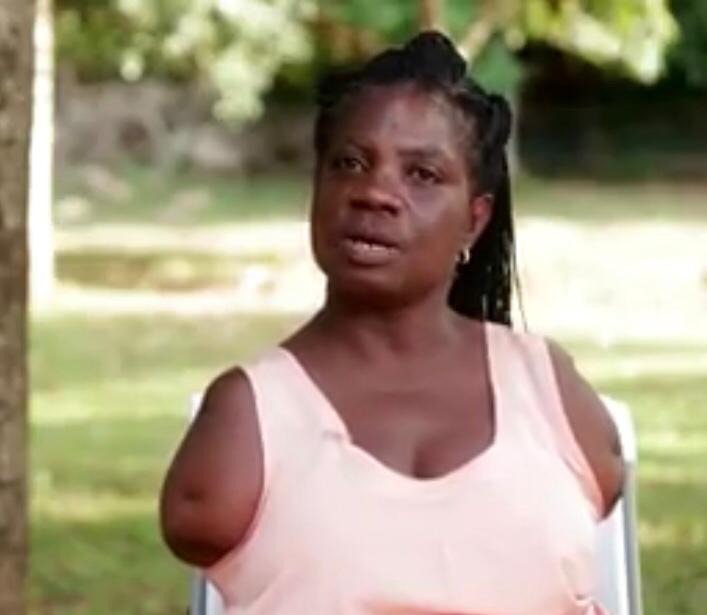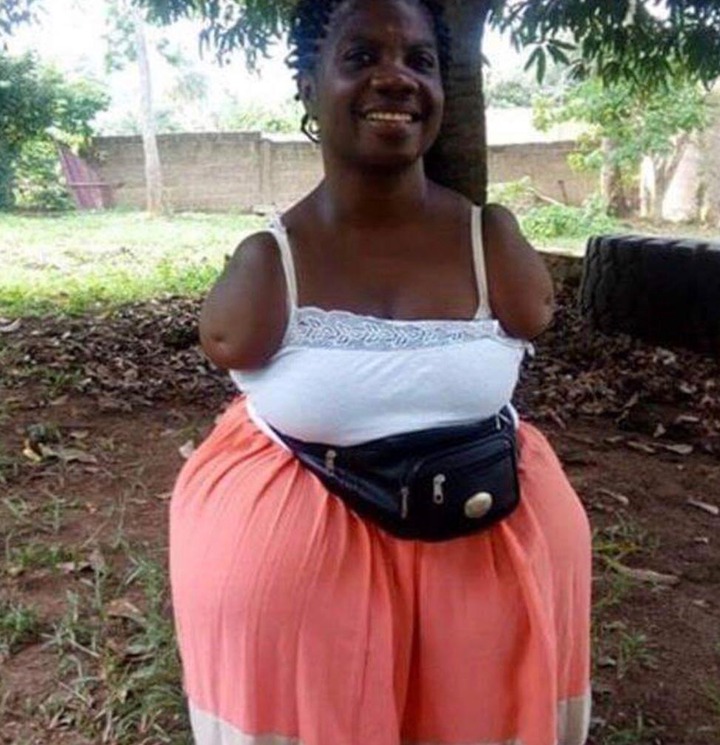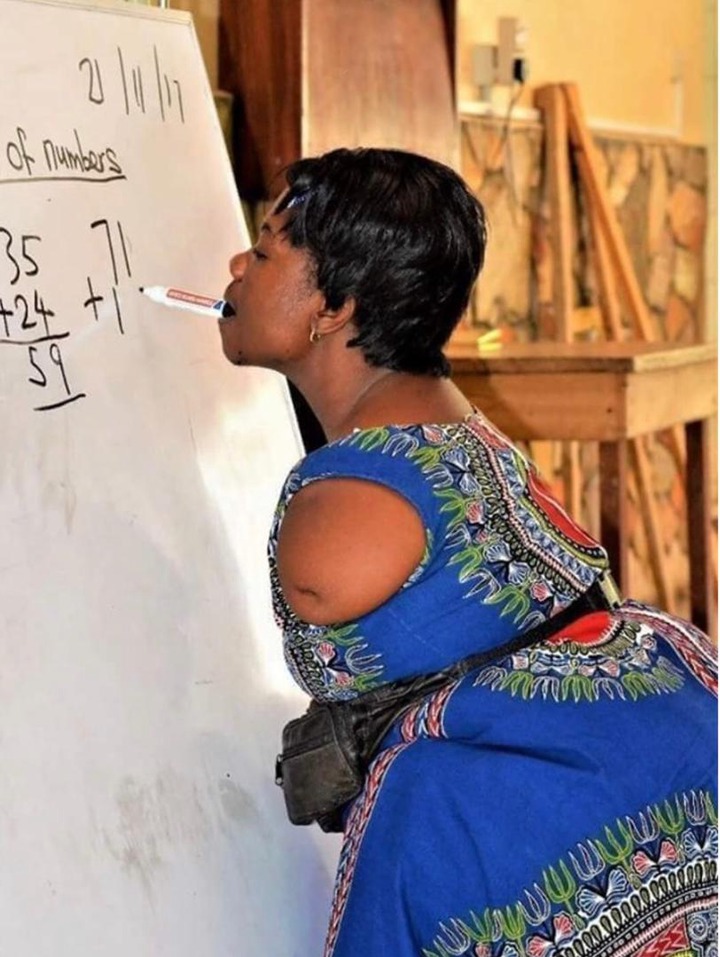 Content created and supplied by: SacramentoDistin (via Opera News )