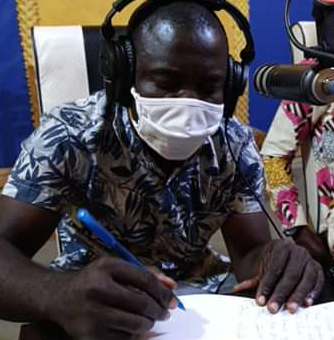 The Public Relations officer for Ghana Education Service, Sissala West Division has passed on.
Mr. Sumaila Bawa's Death Came as a shock to the Service and the Radio Station he works for as part time staff.
The Radio Station wrote a message of Condolence to him
"SAD NEWS TO GES SISSALA WEST
Sissala West District Education Office lost the PRO Mr Bawa Sumaila at the Tumu municipal government hospital after a short illness
My last conversation with him when he told me he is struggling a lot and I suggested he switch his phone to airplane mode and have a rest, I also prayed for him and all departed souls.
Mr Sumaila has been very helpful and instrumental to the recent Lively Minds Together program we are airing as one of the district facilitators and the radio Gwollu FM 91.7mhz must commend him for the hard work and focus minded exhibited during our little mingle!
Today 10th February, 2021, he has finally joined our maker so soon Mr Sumaila!!!
In fact a great asset is gone!!".
Content created and supplied by: Upperwestmedia.net (via Opera News )