Mrs. Jemima Mamaa Oware was born on 17th May, 1961 at Tamale in the Northern part of Ghana. She had her primary education at University Primary School and then her secondary education in 1972 at the Wesley Girls' High School where she had both her G.C.E "O" and "A" Levels respectively. She then proceeded to the University of Ghana in 1979 to obtain a Bachelor of Arts (B.A) degree and then to Ghana School of Law in 1982 for her Barrister – At – Law degree. She was called to the Bar in October 1984.
Mrs. Oware started her career in 1985 as a Legal Assistant with the Sackandah Chambers. She then moved to the Ministry of Justice and Attorney-Generals' Department (MOJAD) Prosecution Division in 1987 as an Assistant State Attorney. She was posted to the Registrar-General's Department (RGD) in 1994 as a Senior State Attorney and rose through the ranks of the Service to become the Acting Registrar-General since 2015 and the substantive Registrar-General from the 27th of July, 2017 to date.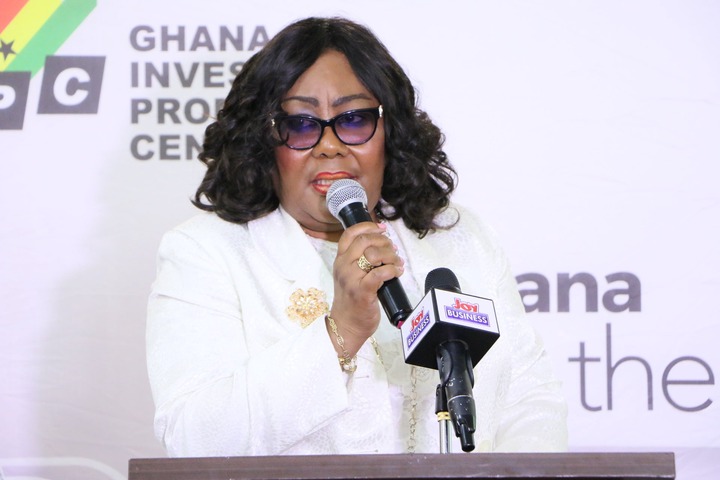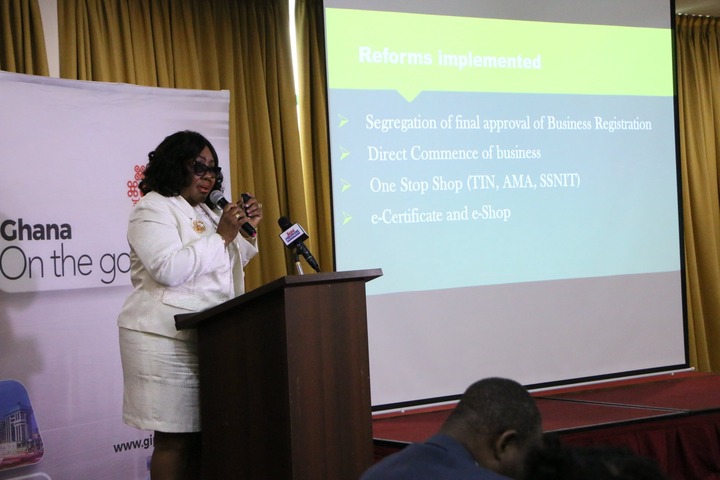 As the Registrar-General, Mrs. Oware has successfully introduced reforms such as the introduction and implementation of the online portal and most recently the introduction of eCertificates, digitization of Companies records and automation of the Regional Offices, which has brought significant changes in the way of doing Business in Ghana.
She has through all these reforms reduced the turnaround time in the registration of businesses as well as seen to the facelift of the Department to create a congenial atmosphere for its numerous clients.
As a result of all the hard work and dedication to duty, Mrs Oware started receiving Awards from 2016 till date, with the most recent award bestowed on her on the 24th of August, 2018 for an Africa International Award of Merit for Achievement, Excellence And Honour for reforms in the Business arena.
To top all the accolades to her achievements in the corporate arena, in May, 2019, together with a Committee of Experts she was able to see through the passage of the Companies Bill into an Act and the Corporate Restructuring and Insolvency Act, a piece of legislation which had not been reviewed since 1963, but whose implementation after it has been gazetted, will transform the way of doing business in an innovative way going forward for Ghana. She is an Honorary Council member of GARIA.
She is a Commissioner of the Securities and Exchange Commission, a member of the Ghana Bar Association as well as the Federation of International Women Lawyers Association (FIDA). She is married with five children, four boys, one daughter and one grand-daughter
Content created and supplied by: MrPresidentFrank (via Opera News )