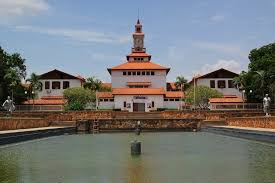 Going to university is the dream of everyone out there who ever completed senior high school even without a good results
Many people strive to gain admission into various private and public universities even when they don't have money, they still hustle hard to gain financial support to continue.
But the truth to be told many youth think going to university is about having freedom and wasting away you life by just chilling.
My first experience in the University wasn't a joke, got lost on my first day of arrival however within a week I was able to settle down.
Lesson started and dozens of assignments keeps coming from various lectures and Teaching assistants .
Well with the first year we pulled through but this is the real part university that they don't tell you about.
The freedom and free access to various room has made many students a perfect fornicator and also make sure to leave a double life that's is completely from what their parents know, the place where they learn to depend on sugar daddies to leave an luxurious life that they can't afford just to show to their friends or competite with them
Now if your child, brother or anyone related to you is in university how well do you know them now???
Content created and supplied by: Social_media_trends (via Opera News )