Below is the heartwarming story of George McLaren, the first black man to be accepted into the University of Oklahoma (OU) and forced to sit in a corner by his white friends. But so far, his name is still on the list of awards as one of the three best students at the university.
According to OUDaily, George McLaren began teaching at the university on October 14, 1948. He was floating alone with a dark face in a sea of ​​12,173 white people.
October 14th was a moment of hope for McLaren, the first black student at the former all-white institution.
"This is the happiest day of my life," he told Sooner magazine. "If things continue the way they did today, I think everything will be fine."
McLaren has struggled to get into the OU to this day - when he first applied in 1948 he was rejected because of his race. McLaren took the matter to court and won a decision on 29 September 1948 when a federal court ruled that his refusal to accept it was unconstitutional.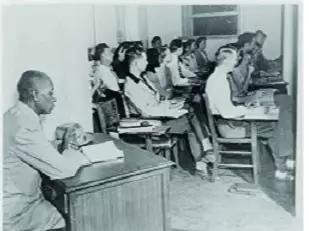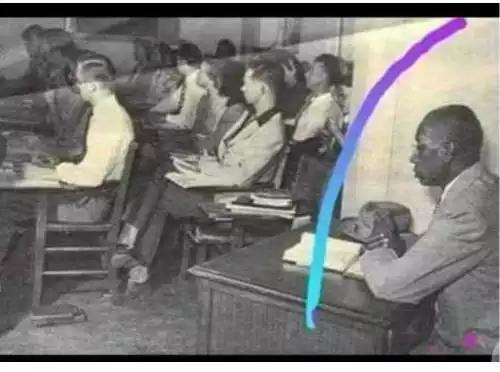 Oklahoma rulers ordered his acceptance on October 11, 1948, but with that victory McLaren was far from being integrated into education - his case remains in question, which would have earned him that victory in 1950.
While McLaurin's expulsion from the Organizational Unit was considered unconstitutional, segregation within the Organizational Unit was still legal. As a result, her training in a separate and inconsistent Organizational Unit - she studied in a cupboard overlooking the room where her white friends sat; he ate at separate tables at different times; He used another table in the library to study.
McLaren, a graduate student at OU College of Education, is not a beginner in fighting segregation. At the start of class, he was about 61 years old, according to OU historian David Levy (although Levy said there was disagreement over McLaren's exact age at the time). He holds a master's degree in education from the University of Kansas and has taught at Langston University, a historically all black institution in Oklahoma, for 33 years.
At the OU campus, McLaurin's legacy is revived and revealed by the people he strives for.
In 2014, Trey Moore and D'Andre Fisher worked to make OU a better place for young black men. Moore, who has recruited staff in Oklahoma for OU's diversity and enrichment program, and Fisher, now special assistant to OU's vice president for community universities, Jabar Shumat, started what is known as the OU conference on development. black man.
"After doing some research, we found that the statistics of African American men going to college were very, very low ... We wanted to develop programs to support African American men and help them get into higher education," said Moore. "If you we're with OU, great - welcome to OU - but we just want to go somewhere."
Held April 28-30, the conference is aimed at young men who are less fortunate in achieving and transitioning to higher education and focuses on recruiting, retaining and preparing to enter the professional world, Fisher said.
"Many of our students who attend this conference come from backgrounds that may not have been attended by parents, or ... even from rural Oklahoma or other small towns," Fisher said. "So the main focus is actually to continue from high school to college."
The conference grows every year, Moore said, with its first undergraduate now graduating from graduate school or law school, and the conference makes it clear that the conference welcomes young people from outside the African-American community. The conference sparked a side event for young women, the Sylvia A. Lewis Conference on Women's Leadership, which honors the first African American woman to serve on the District National Council.
And since 2016 the men's conference has been given a new name: George McLaren's men's leadership conference.
"We talked with them about the meaning and history of people like George McLaren and Dr. (George) Henderson, Sylvia Lewis and Mrs. Fisher," said Moore. "We talked about the importance of people like that playing in college and we told them that they are standing on the shoulders of giants, and George McLaren and Sylvia Lewis are just two of the giants who stand on the shoulders of giants."
Content created and supplied by: Ashamoa004 (via Opera News )