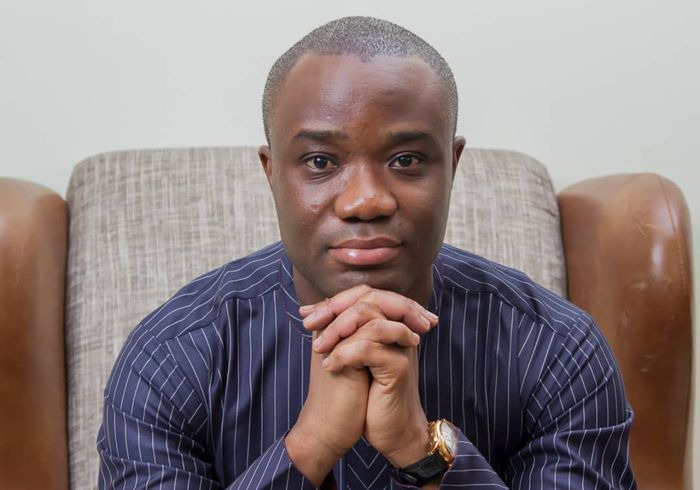 Felix Kwakye in a bid to express his view and opinion concerning the Achimota school and the dreadlocks students case, has really incurred the wrath of some Ghanaians on social media who have chosen to heavily disagree and descend on him.
Felix Kwakye came up to social media to write that any argument that admitting such an astonishingly brilliant boy would some how undermine discipline or lower standards at Achimota due to his hair,which he wears only on religious grounds,is simply not sustainable.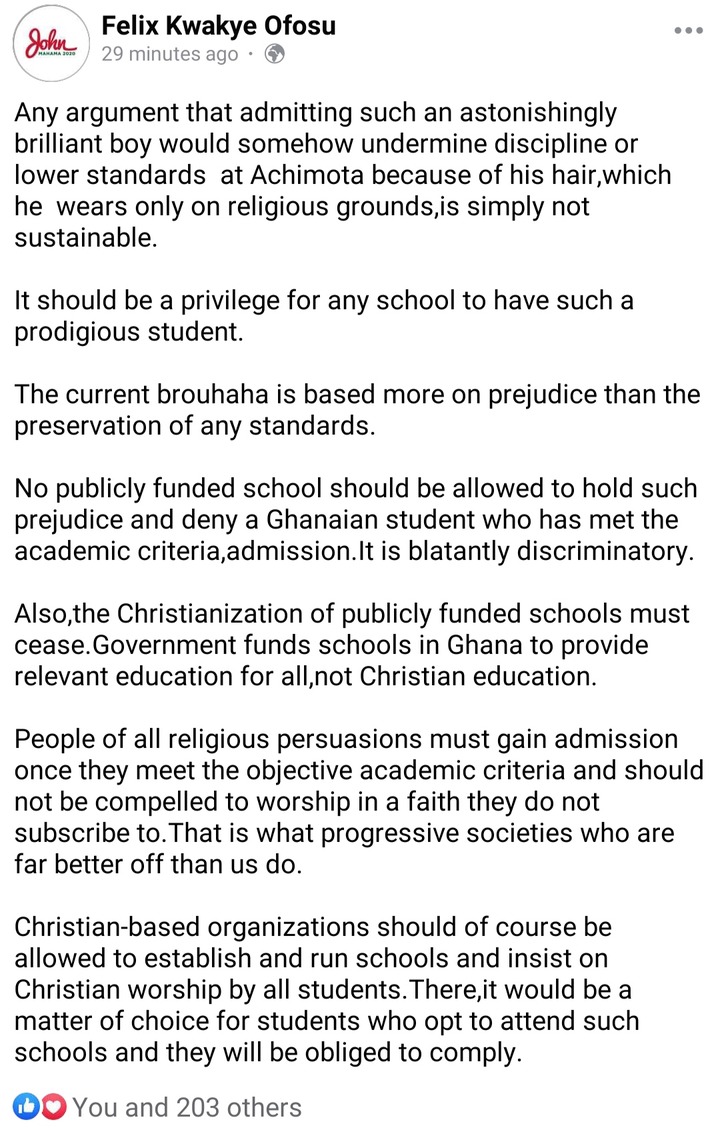 He stated that It should be a privilege for any school to have such a prodigious student in their care and tutelage.
He went on to say that the current brouhaha is based more on prejudice than the preservation of any standards as he believes that no publicly funded school should be allowed to hold such prejudice and deny a Ghanaian student who has met the academic criteria,admission.
Many Ghanaians on social media have actually reacted to the Achimota school issue and we have seen various views and opinions about it. Felix Kwakye was of the school of thought that most Ghanaians on his space wasn't. So that's why he received several back clash after the post he made. Let's continue.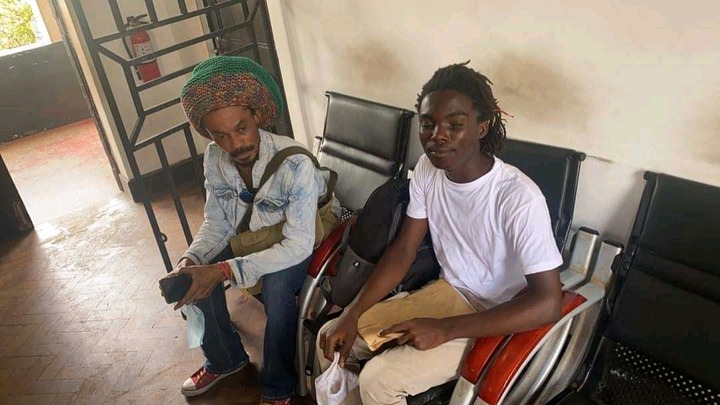 The NDC politician told the public that the Christianization of publicly funded schools must cease. That Government funds schools in Ghana to provide relevant education for all,not Christian education. People of all religious persuasions must gain admission once they meet the objective academic criteria and should not be compelled to worship in a faith they do not subscribe to. That is what progressive societies who are far better off than us do.
Lastly he made it clear that Christian-based organizations should of course be allowed to establish and run schools and insist on Christian worship by all students. That way in the school it would be a matter of choice for students who opt to attend such schools and they will be obliged to comply.
Some Ghanaians didn't take it lightly with him in the comment section, they spilled all manner of views and disagreed heavily with him.
Here are some comments from the post he made.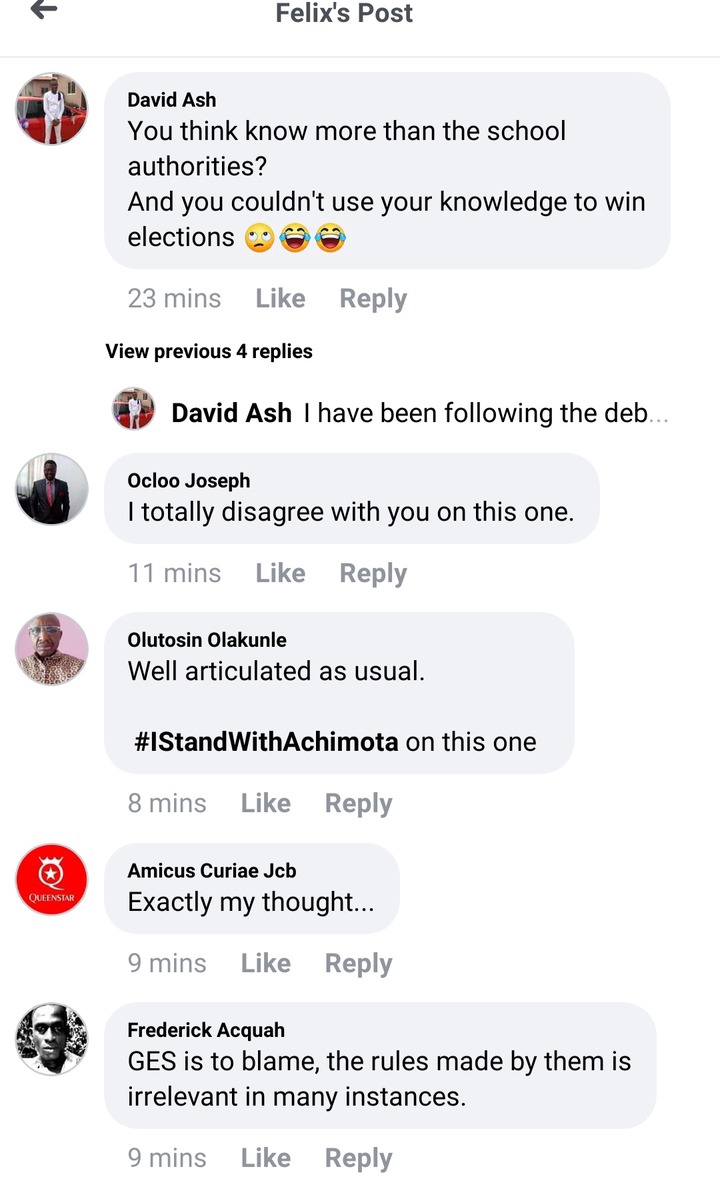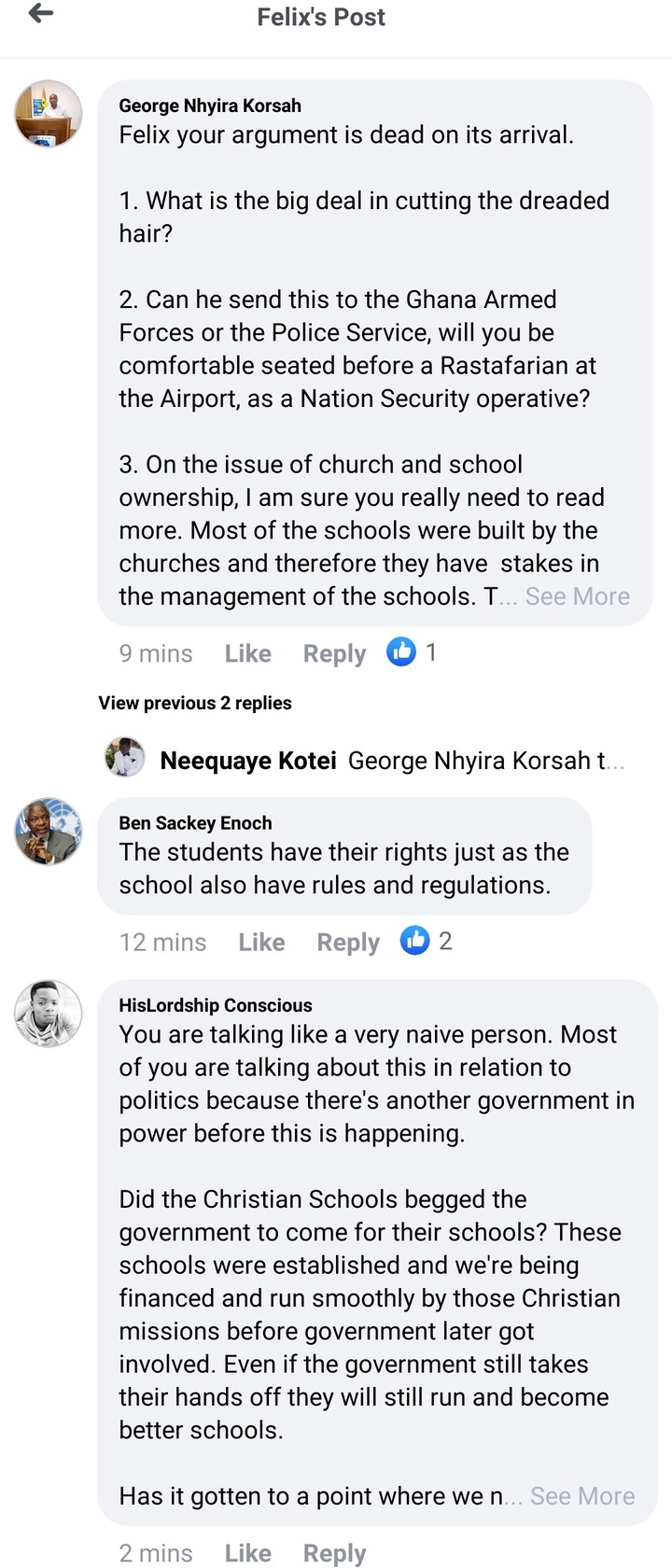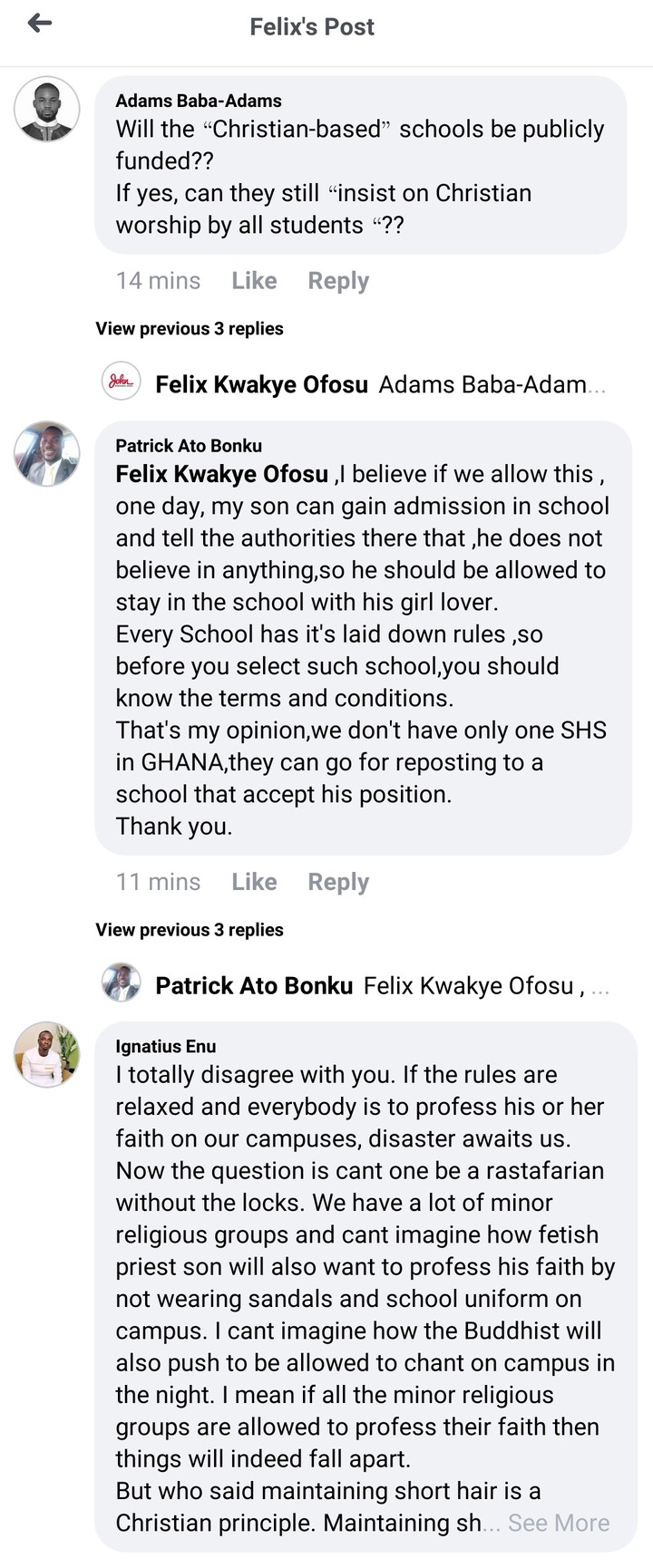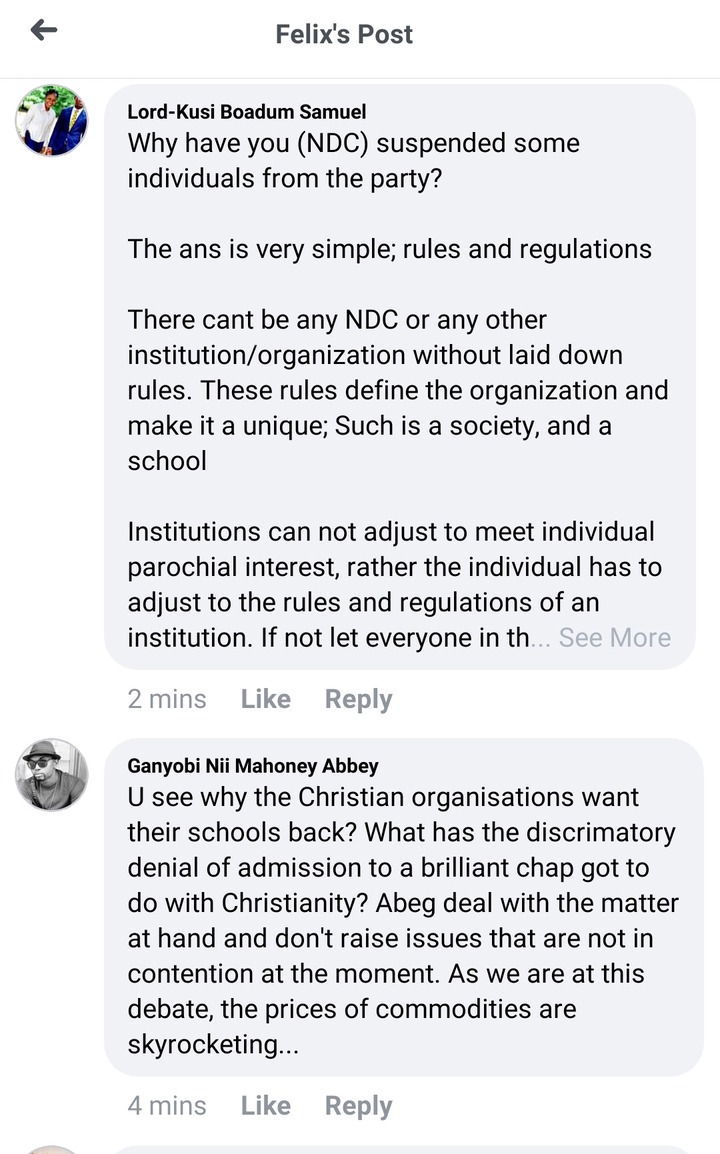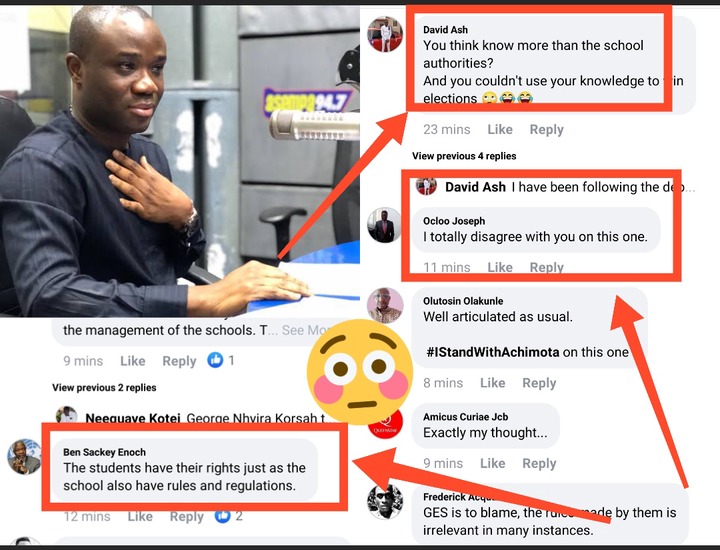 Content created and supplied by: BallpointMedia (via Opera News )