Dr. Kweku Ainuson Kweku is a Lawyer, and a Senior Lecturer at the University of Ghana Law School. He holds a PhD in Public Policy with specialization in natural resources law & policy and a Master of Public Administration from Clemson University. He has also obtained a Master of Laws (LLM) degree with specialization in Maritime Law from the University of Georgia in Athens, GA. Prior to graduate school, Kweku obtained a Bachelor of Laws (LLB) degree from the University of Ghana and has been called to the Ghana Bar and also licensed as a Foreign Law Consultant in the State of Georgia.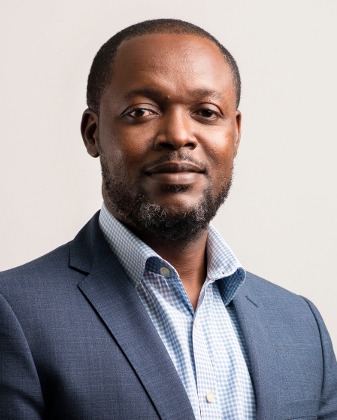 He has been involved in a wide range of issues in our Transactions and Regulatory practice including all types of M & A work, joint ventures, general corporate governance and finance work.
Kweku has been involved in setting up companies of different sizes in Ghana. He is currently assisting in managing community relations of a mining company in a mining concession in the Eastern Region. He has also been involved in advising a major foreign company to acquire prime real estate in Ghana. He is also part of the team that is advising Produce Buying Company, a subsidiary of Ghana Cocoa Board (official regulator of cocoa beans production and pricing) to defend $1 billion in properties claimed by private co-operative organizations. He has also assisted an upscale Brand New Luxury Car dealer in Ghana to obtain luxury cars from the United States market.
As a Licensed Foreign Law Consultant in the State of Georgia, Kweku has advised many United States based companies planning to do business in Ghana. To this, he has provided support in the areas of business intelligence report, tax liabilities in Ghana and various business immigration related matters in Ghana.
Kweku has previously provided consultancy services to law firms in Ghana. He has also served as a Visiting Assistant Professor and an Assistant Professor at Clemson University in South Carolina and Mississippi State University, respectively. He is widely published in the leading journals of the world. In addition, his articles have been featured in Ghana's influential building industry Magazine, Construction and Property. His latest book on Water Resources Law and Policy is due to be published by the end of the year.
Content created and supplied by: TommyO'Dell (via Opera News )