During a TV show on Ghana TV one today, Joyce Boakye narrated vividly the incident that led to the collapse of her marriage. She first started from how she got married to a 64-year-old medical doctor when she was at the age of 19.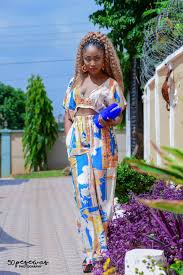 This is what she said "Even though I wasn't a virgin when I was in senior high school, upon completing the school, I didn't have a boyfriend. As you already know, after a higher school, almost everybody looks for a job to do. I was also searching for a job and fortunately for me, I was employed by a doctor who just came from U.S. I sent out flyers and medicines of the doctor to advertise his newly established mini health center. By then he didn't know many places here in Ghana. We visited radio stations to speak about the medicines and the diseases that he specializes in for about 1 year. During this one year, I also helped him with his house chores. He later became interested in me and we got married when I was 22 years. Many people criticized that I got married to the doctor because of money and wealth meanwhile the man has no money by then as he used the money to establish himself and solve his problems. All these whiles, I was still acting movies. On the 19th February 2019, I informed my husband that I want to introduce a sex scene in one of my videos in order to make the video viral and he agreed. When the video was out several questions followed.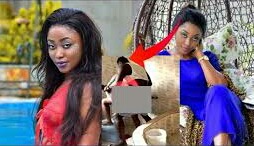 My husband being a famous man was mocked and advised by politicians that he should divorce me so that he can be given any high position to manage. Surprisingly he did. Even though we both felt the pains he refused to change his mind."
Content created and supplied by: EpiNews (via Opera News )