A certain girl has publicly stated that she is the sister of Ahoefe Patri. If you have forgotten, Ahuofe Patri is officially called, Priscilla Opoku Agyeman who was born in March 1991. She is a Ghanaian actress who is popularly known for her comedy skits "Boys Kasa" with Kalybos.
For a long time we have never known any sister of Ahuofe Patri since she came to the limelight. But just today, 20 February, 2021, a girl posted on Facebook which she meant to be a sister of Ahuofe Patri. She clearly posted two photos of her abd stated why she lives in Sefwi. See pictures of the alleged sister of Ahuofe Patri and read below, why she lives in Sefwi.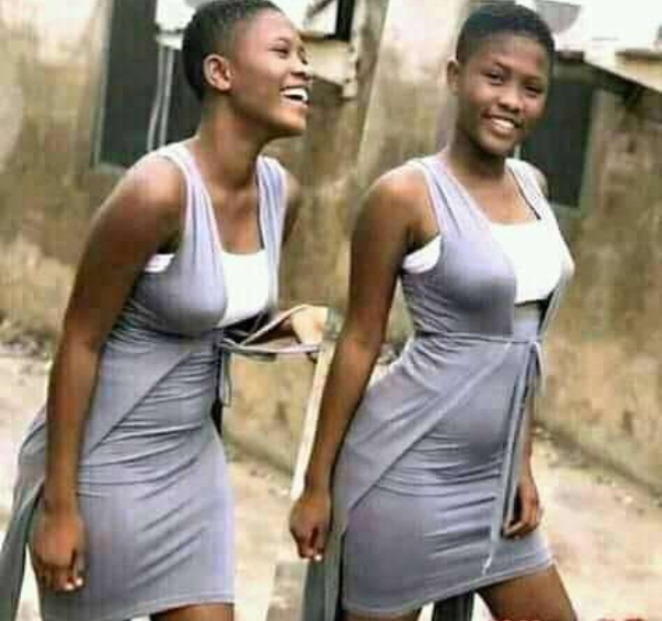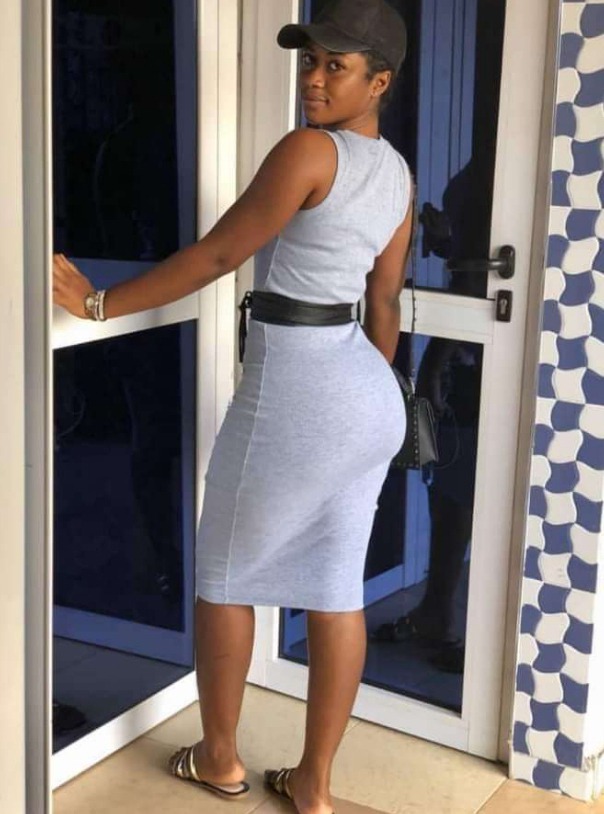 The alleged sister of Ahuofe Patri is called Sandra Opoku Agyeman. She was born on 17 August, 1995 in Sefwi. Below is why Ahuofe Patri's alleged sister lives in Sefwi.
Sandra Opoku Agyeman was born in Sefwi. She started schooling at Royal Preparatory School at Agyeikrom, off Sefwi - Enchi road. Her father loved Ahuofe Patri more than her when they were young. Those days, her father used to work in Accra but returns to Sefwi every two months. One day when her father was about to live Sefwi back to Accra, Ahuofe Patri and Sandra Opoku Agyeman said they will go with him. But he promised them that next time he comes back to Sefwi he will take them to Accra when he is leaving.
Truly, her father came back in the next two months. A day before both Sandra Opoku Agyeman and Ahuofe Patri live for Accra with their father, she got an ailment which was a headache. She was feeling cold and dizzy, so she was put to sleep. She slept till the next day. When she woke up the very day all of them will move to Accra, her father and Ahuofe Patri had already left. She cried the entire day but there was nothing she could do. She was comforted by her mother and promised her that, her father will come back for her in the next two months. But since her father and Ahuofe Patri left Sefwi, none of them has come back to Sefwi. So this is why Sandra Opoku Agyeman is still in Sefwi.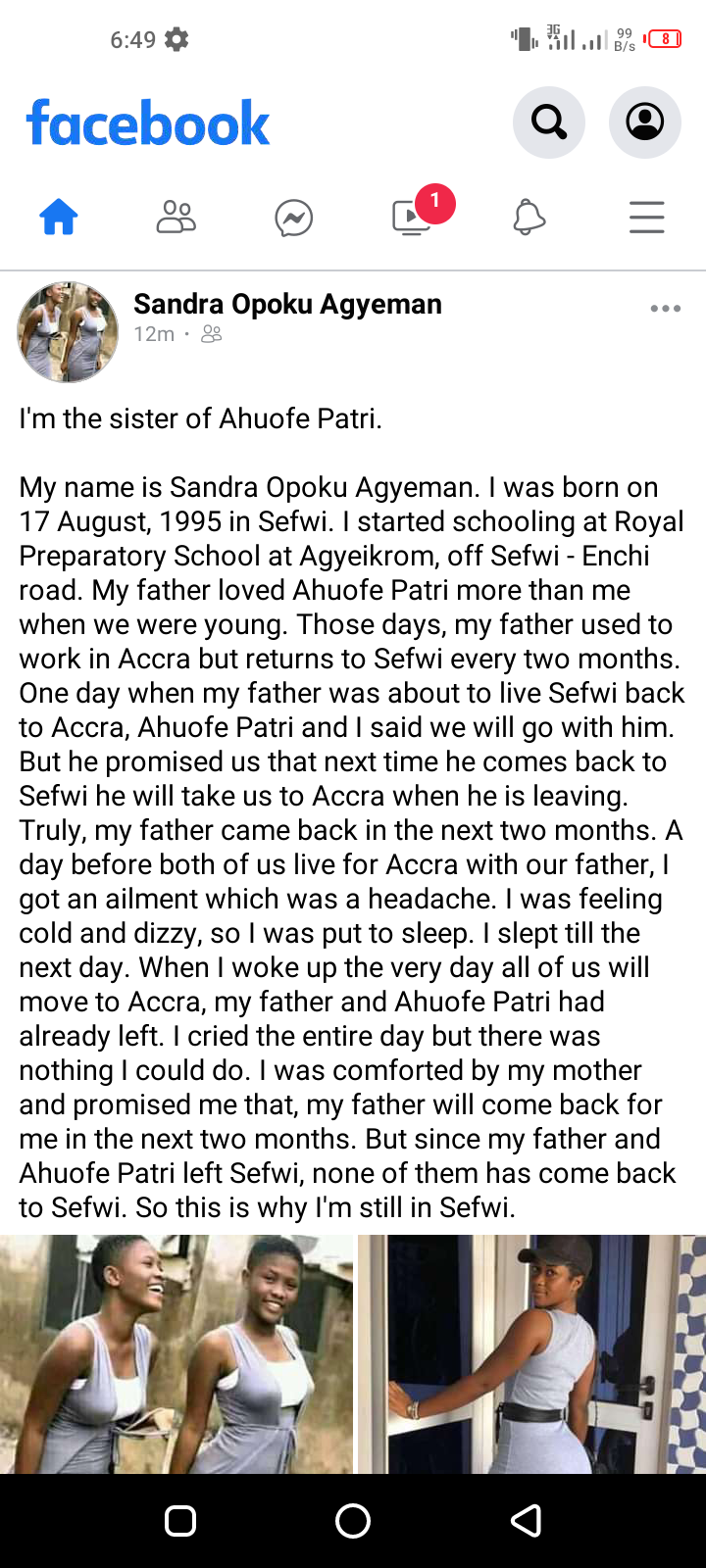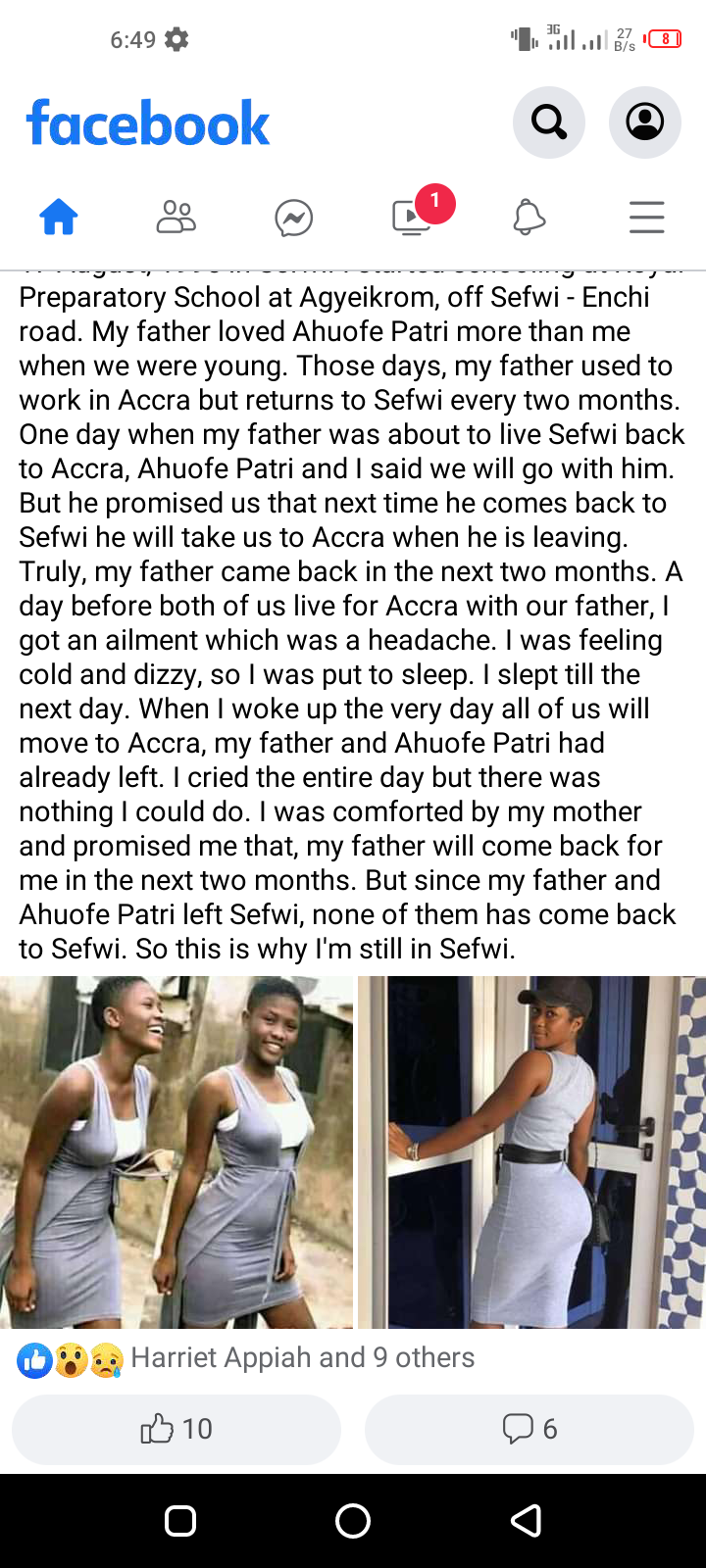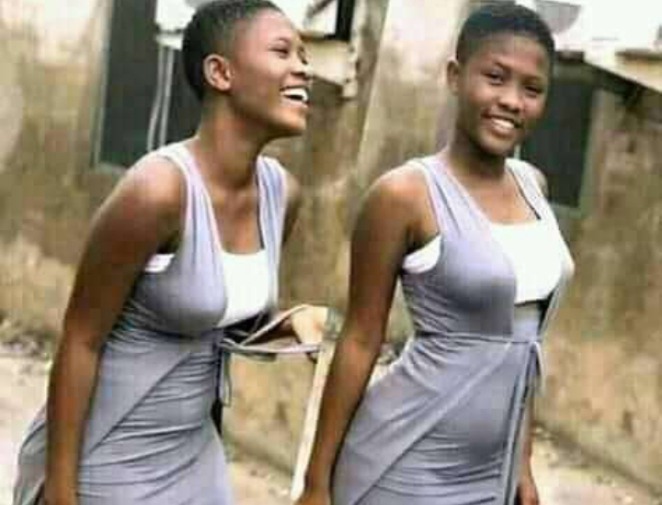 Content created and supplied by: Angela_Mensah (via Opera News )