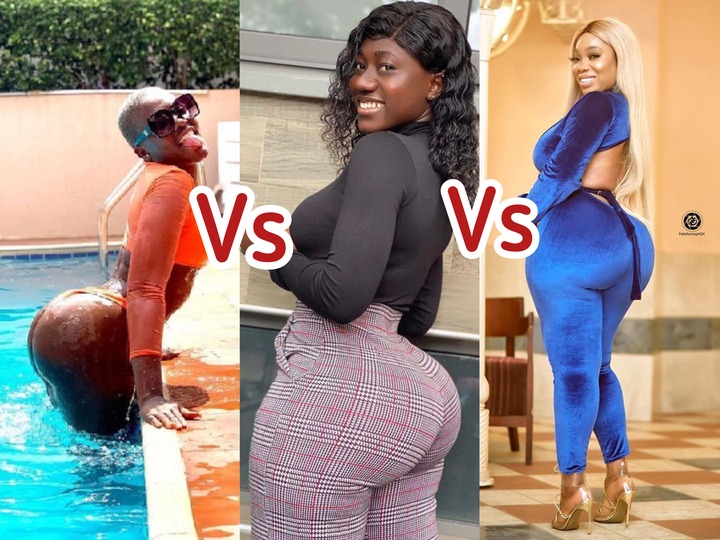 When ones heads to Instagram, one type of pictures which gets more engagements are photos of ladies showing their ass. Ghana has her own female celebrities who gets attention posting these pictures.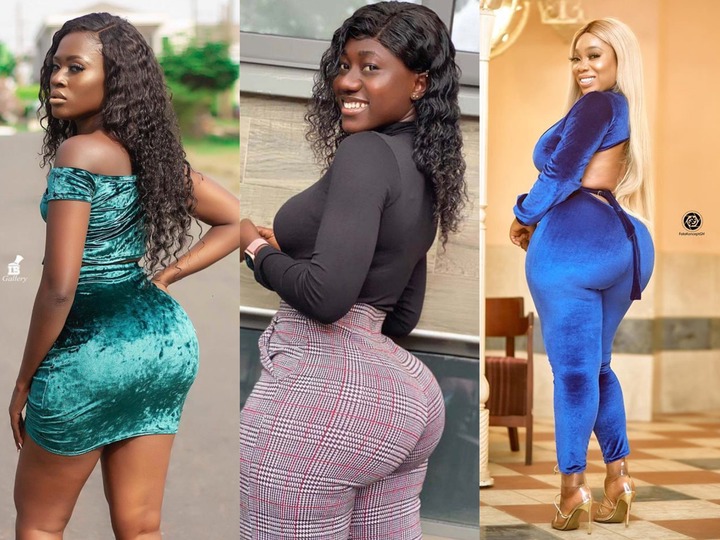 In Ghana, the one slay queen to get attention from posting such pictures was Moesha Budoung. She was the first to start posting such pictures and now the rest have followed. Her ass compared to now and then have increased exponentially.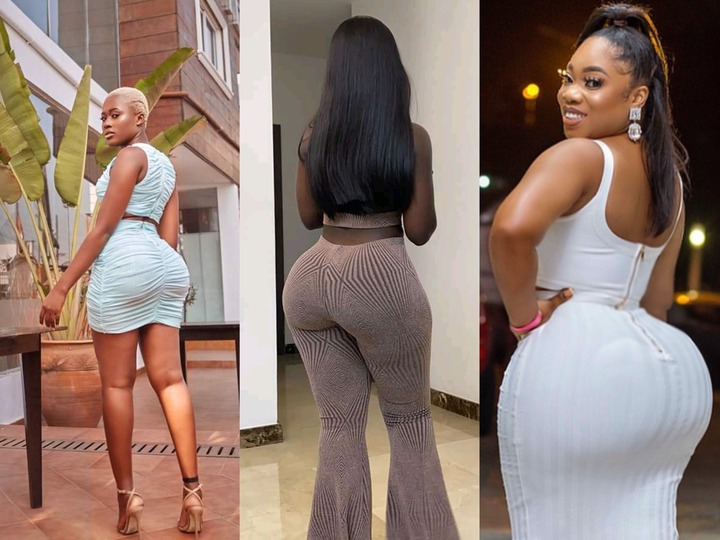 Fella Makafui stole the scene from Moesha with the help of fame from Yolo series. Her ass in addition to the fame gave her the needed attention. Naturally she has got the heavy goods and that's why she has such number of followers.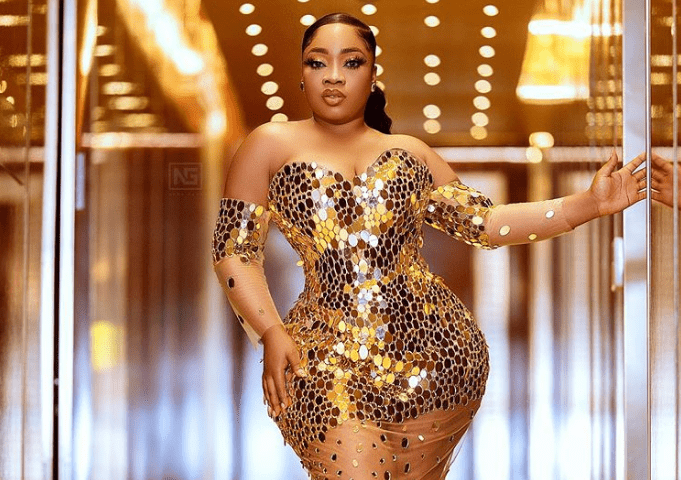 Hajia Bintu's fame started rising at the early days of 2020. Her black beauty, young age and big ass gave her the attention. She has a kind of ass which is not that huge but complements her body perfectly.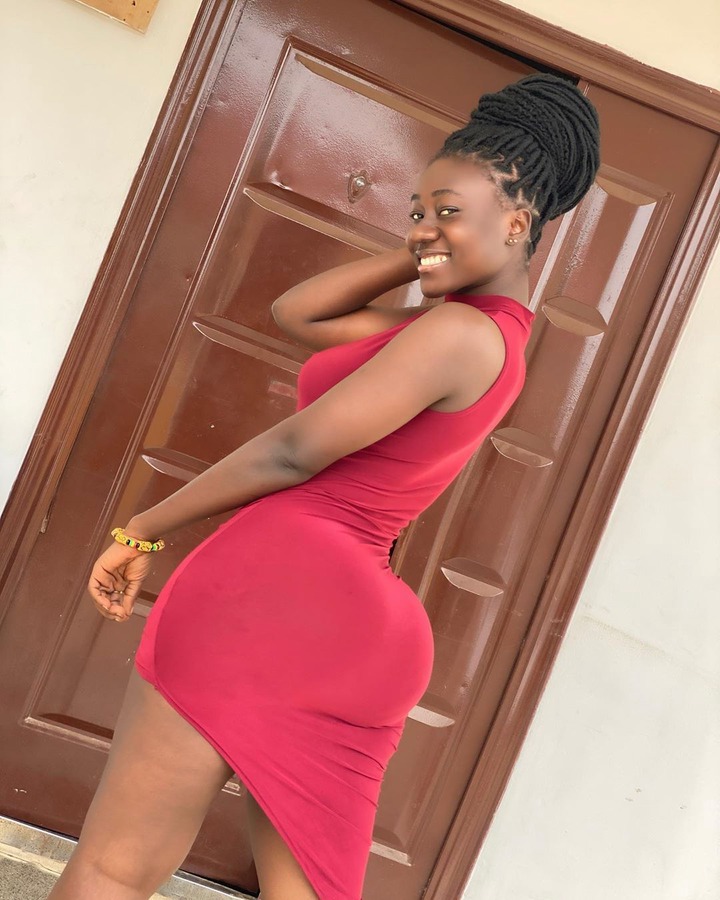 Comparing the trio, Moesha Budoung will always reign as the queen of ass. From the pictures seen, her ass protrudes heavily when she wears tightening dress.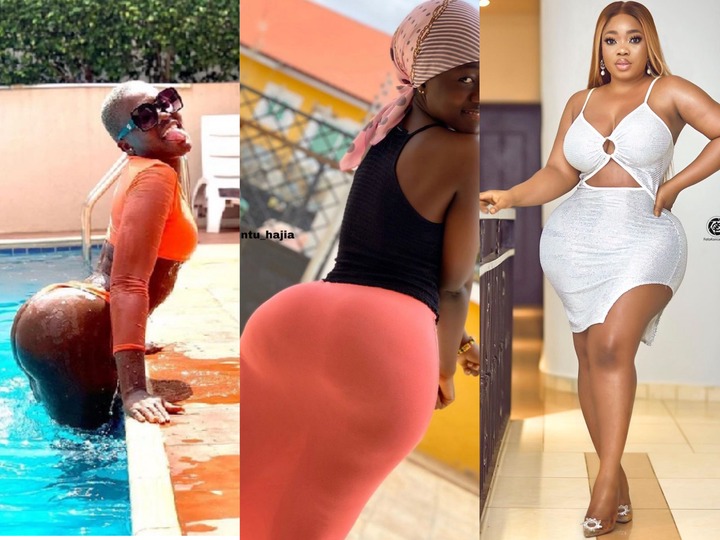 It's good to see her facing competition form other girls who have similar goods at their backside.
Who do you think is the Queen of buttocks. Follow me for more contents like this and latest news.
Content created and supplied by: Blackjuiceinfo (via Opera News )