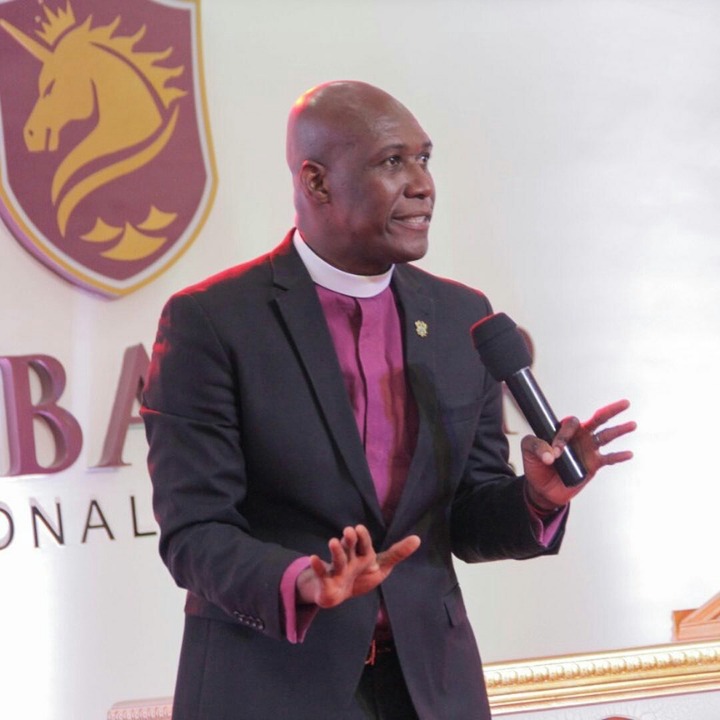 In the video trending on social media today, the controversial man of God, Prophet Dr. Kofi Oduro has sent a word of caution to all Ghanaians to be careful with that woman for she is very dangerous than they see.
Prophet Kofi Oduro during his online program called "The W3 Service" said, it is very sad on the part of many Ghanaians especially men who have not yet realized how dangerous that woman is and still believe in her words.
According to the Prophet, no man will ever enjoy the peace of this country if he will continue to listen and follow things that comes out of this beautiful woman I am talking about. She's a threat to the peace of men in this country, Ghana.
The Bible even gave us an advice not to allow such women in our activities but to let them shut their mouths and follow orders from men. We have allowed this beautiful young woman into the highest seat of our lives to play with the peace that our grandfathers left for us.
He quoted from the book of Titus Chapter 2:3-5 that says the Lord, "The aged women likewise, that they be in behaviour as becometh holiness, not false accusers, not given to much wine, teachers of good things; That they may teach the young women to be sober, to love their husbands, to love their children, To be discreet, chaste, keepers at home, good, obedient to their own husbands, that the word of God be not blasphemed."
The Bible calls on older women to be examples to younger women when it comes to love, marriage and motherhood. These Bible verses about love and marriage offer up a fascinating guide to consider.
Prophet Kofi Oduro in his teachings was referring to every single man of this country who is preparing for marriage to be aware and be careful with bad women. Those that you see them around as beautiful in their appearance.
He said that, many men are not enjoying the peace and freedom of this country because of the women they got married to. Some married women in Ghana has contributed to the total downfall of their husbands.
So it is high time men in Ghana begin to think and stop basing on the body shape and big ass of a woman before he chooses her as a wife.
This is simply because, that woman you see as the most beautiful woman on this earth with the biggest ass, within her may be very dangerous than you see, he added.
Content created and supplied by: GH_InformationCenter (via Opera News )