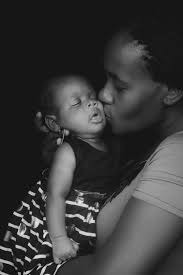 Love is a deep affection for something or someone. Love mostly requires no specific reason. It is a feeling from the heart and can't be really determined, measured and understood. Nothing in this world is beautiful than a mother's love. Mothers love are natural and so much deep that they can even sacrifice their lives and life earnings for their children. Children too on the other hand have a lot to do in order to gain mum's deepest love or becoming her favorite. There are secrets of becoming successful or rich relating to being mum's favorite especially in a siblings of two or more.
Everybody in this world wants to be rich. Some people related riches to hardwork, others too to GOD, and some to spiritual processes. Secretly mothers too play a role in their favorite children getting rich and here is how;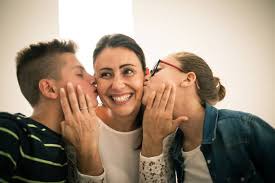 Realistically, mothers love all their children equally whether being male/female. But as time goes on, the mother's love begins to shift towards one child most. The more love gets deeper, the more bonding also gets deeper. A child can earn his/her mum's love and becomes her favorite by being;
*Humble *obedient *not easily angered *always available to talk to *Goes on mostly every errands without excuses *it can also be natural by birth or even by physical traits etc. Let's get deep into revealing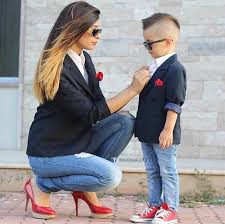 Everybody in this world got destiny which was arranged by GOD. We all came into this world through our parents. The parents we got wasn't choice but by the Will of GOD. When a child starts becoming or becomes her mum's favorite, most of the mum's attention gets towards that child. Deep inside every mothers heart, they want their beloved/favorite child to succeed even if being the richest among her own children.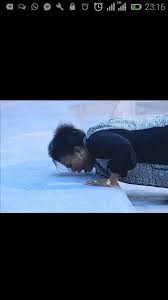 Mothers are specially made and provide both physical and spiritual backbone to their children. When you become mum's favorite, she will do everything to make you happy. She will also be showering you with massive blessings even after doing something not really huge enough for her.
A mother might also be saving huge sum of money for her favorite child and later give to him/her or even travel with it. Mothers too through spiritual means can do everything possible to acquire riches for their favorite children. A case in point, a mum might always be in church praying to intercedes for her children but might take much time to intercedes for her favorite. She might even go straight to a prophet or any means to get riches for her favorite child irrespective of the amount or any directives involved.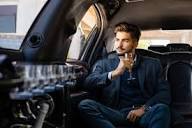 Mothers who are married to rich men might be praising their favorite children always in front of their husbands. Though the fathers might also be having their favorites, mothers will still do everything possible to make dads favorites look bad and their (mothers) favorites look good in their husbands sight.
Mothers too can do everything possible to know about their families WILL being done by their husbands. Most men are being soften by the sweetness (either words/intimacy) of their wives/girlfriends. Mothers who are really in need of success for their favorite children might use any of those sweetness means to lure their husbands into telling them or even showing them the WILL and the order of distributing the fathers properties among their children. Mothers after knowing of the WILL might lure their husbands to change or even distribute majority of the properties to their favorite children. Some serious mothers too might even take the WILL and change the order of distribution herself through legal means.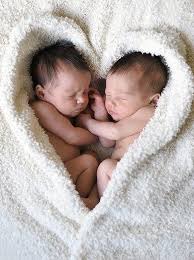 Mothers are powerful in their children destiny. Apart from GOD, mothers can make and unmake her children. Earning mother's love is really good both physically and spiritually. Biblically, Rebecca being a mother of twins (Esau and Jacob) after she overhead her husband Isaac's conversation to bestow the blessings of the first born upon Esau did everything possible and turned the blessings to her favorite Jacob as per planned by her Isaac and Esau.
Most rich men around the world especially Africa apart from the WILL of GOD became rich one way or the other through their mums. Most rich men too are mostly their mothers favorite.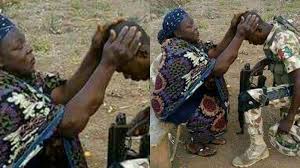 Be good to your mum, respect her, be humble to her, be patience when she is talking and advising you, go on every errands she might sent you, gain her heart and her love and you won't regret. After all mothers possess spiritual mouthpiece which draws blessings and curses at the same time. A mother won't make her favorite child ever goes hungry. Not all mothers might act as this but 95% mothers always seek riches for their favorites. Are you your mum's favorite?? If not then try winning her heart now and plead if you ever hurt your mum.
(Kindly like,share and comment..pls follow my page for more interesting secrets which will help us all in our daily lives...thanks for reading)
Content created and supplied by: Richiepeejnr (via Opera News )