Oprah Gail Winfrey (born Orpah Gail Winfrey on January 29, 1954) is a talk show host, television producer, actress, author, and philanthropist from the United States. She is best known for her Chicago-based talk show, The Oprah Winfrey Show, which was the highest-rated television show of its kind in history and aired in national syndication for 25 years, from 1986 to 2011. She was the richest African American of the twentieth century and North America's first black multi-billionaire, and she is regarded as the greatest Black philanthropist in American history. By 2007, she was regarded as the world's most powerful woman.
As it stand Oprah Winfrey is still making women in the world proud and in today's article we are going to let you know how she got to withstand all challenges in her life and became this famous.
Early life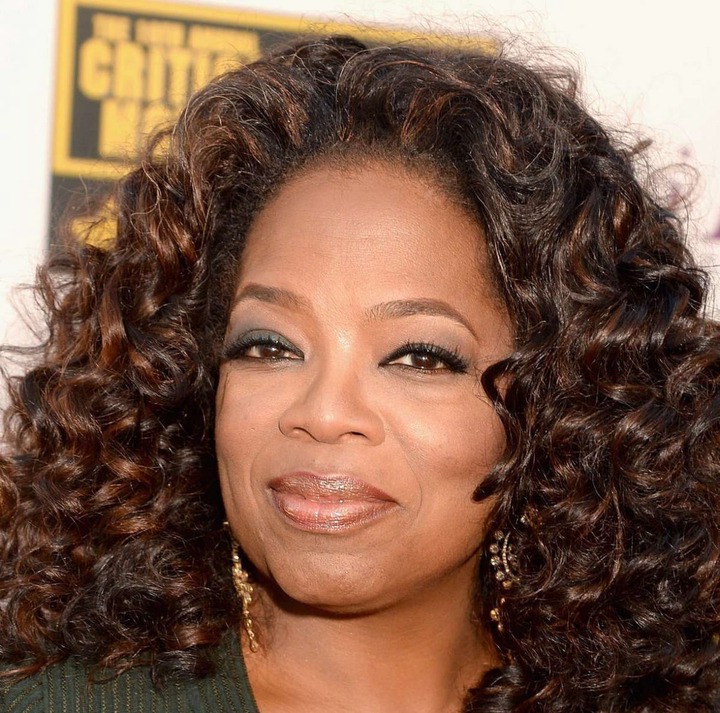 Winfrey was born Orpah Gail Winfrey; her first name was spelled Orpah on her birth certificate after the biblical figure in the Book of Ruth, but people mispronounced it regularly and "Oprah" stuck. She was born in Kosciusko, Mississippi, to an unmarried teenage mother. Her mother, Vernita Lee (1935–2018), was a housemaid. Winfrey's biological father is usually noted as Vernon Winfrey (born c. 1933), a coal miner turned barber turned city councilman who had been in the Armed Forces when she was born. However, Mississippi farmer and World War II Veteran Noah Robinson Sr. (born c. 1925) has claimed to be her biological father. A genetic test in 2006 determined that her matrilineal line originated among the Kpelle ethnic group, in the area that today is Liberia. Her genetic makeup was determined to be 89% Sub-Saharan African, 8% Native American, and 3% East Asian. However, given the imprecision of genetic testing, the East Asian markers may actually be Native American.
After Winfrey's birth, her mother traveled north, and Winfrey spent her first six years living in rural poverty with her maternal grandmother, Hattie Mae (Presley) Lee (April 15, 1900 – February 27, 1963). Her grandmother was so poor that Winfrey often wore dresses made of potato sacks, for which other children made fun of her. Her grandmother taught her to read before the age of three and took her to the local church, where she was nicknamed "The Preacher" for her ability to recite Bible verses. When Winfrey was a child, her grandmother was reportedly abusive.
At age six, Winfrey moved to an inner-city neighborhood in Milwaukee, Wisconsin, with her mother, who was less supportive and encouraging than her grandmother had been, largely as a result of the long hours she worked as a maid. Around this time, Lee had given birth to another daughter, Winfrey's younger half-sister, Patricia who died of causes related to cocaine addiction in February 2003 at age 43. By 1962, Lee was having difficulty raising both daughters, so Winfrey was temporarily sent to live with Vernon in Nashville, Tennessee. While Winfrey was in Nashville, Lee gave birth to a third daughter, who was put up for adoption in the hopes of easing the financial straits that had led to Lee's being on welfare, and was later also named Patricia. Winfrey did not know that she had a second half-sister until 2010. By the time Winfrey moved back with her mother, Lee had also given birth to Winfrey's half-brother Jeffrey, who died of AIDS-related causes in 1989. At the age of 8, she was baptized in a Baptist church.
Winfrey has stated she was molested by her cousin, uncle, and a family friend, starting when she was nine years old, something she first announced on a 1986 episode of her TV show regarding sexual abuse. When Winfrey discussed the alleged abuse with family members at age 24, they reportedly refused to believe her account. Winfrey once commented that she had chosen not to be a mother because she had not been mothered well. At 13, after suffering what she described as years of abuse, Winfrey ran away from home. When she was 14, she became pregnant, but her son was born prematurely and died shortly after birth. Winfrey later stated she felt betrayed by the family member who had sold the story of her son to the National Enquirer in 1990.
She attended Lincoln High School in Milwaukee, but after early success in the Upward Bound program, was transferred to the affluent suburban Nicolet High School. Upon transferring, she said she was continually reminded of her poverty as she rode the bus to school with fellow African-Americans, some of whom were servants of her classmates' families. She began to rebel and steal money from her mother in an effort to keep up with her free-spending peers. As a result, her mother once again sent her to live with Vernon in Nashville, although this time she did not take her back. Vernon was strict but encouraging, and made her education a priority. Winfrey became an honors student, was voted Most Popular Girl, and joined her high school speech team at East Nashville High School, placing second in the nation in dramatic interpretation.
Her first job as a teenager was working at a local grocery store. At the age of 17, Winfrey won the Miss Black Tennessee beauty pageant. She also attracted the attention of the local black radio station, WVOL, which hired her to do the news part-time. She worked there during her senior year of high school and in her first two years of college. She had won an oratory contest, which secured her a full scholarship to Tennessee State University, a historically black institution, where she studied communication. However, she did not deliver her final paper and receive her degree until 1987, by which time she was a successful television personality.
Winfrey's career in media would not have surprised her grandmother, who once said that ever since Winfrey could talk, she was on stage. As a child, she played games interviewing her corncob doll and the crows on the fence of her family's property. Winfrey later acknowledged her grandmother's influence, saying it was Hattie Mae who had encouraged her to speak in public and "gave me a positive sense of myself."
Personal life.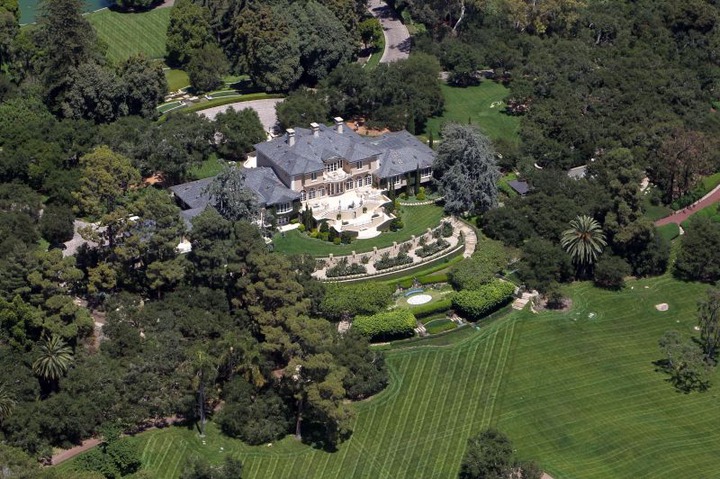 Winfrey currently lives on "The Promised Land," her 42-acre (17-ha) estate with ocean and mountain views in Montecito, California. Winfrey also owns a house in Lavallette, New Jersey; an apartment in Chicago; an estate on Fisher Island, Florida; a ski house in Telluride, Colorado; and properties on Maui, Hawaii; Antigua; and Orcas Island, Washington State.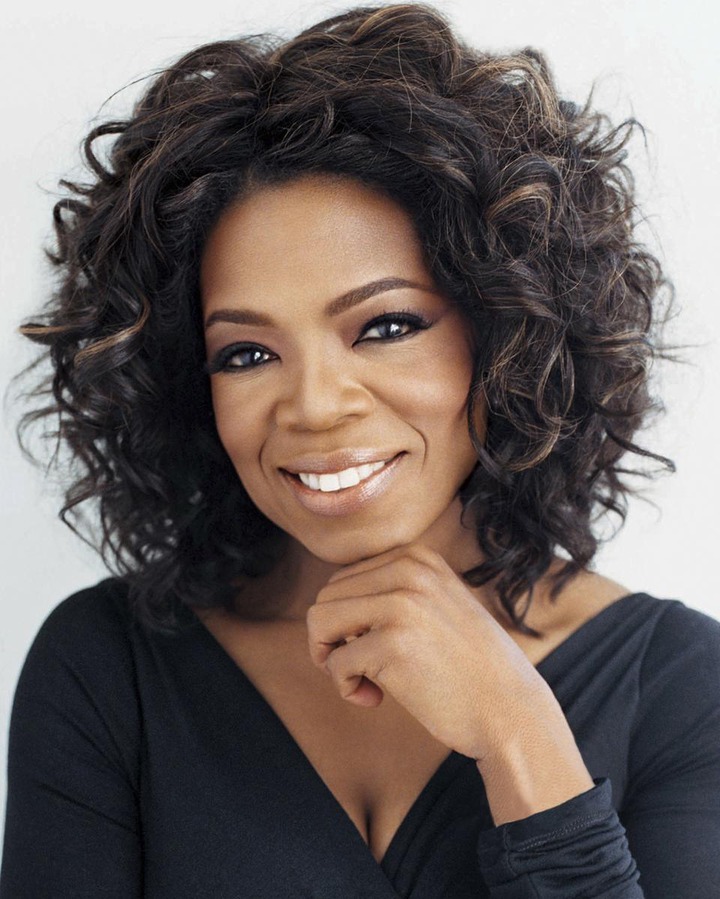 Romantic history
Winfrey's high school sweetheart Anthony Otey recalled an innocent courtship that began in Winfrey's senior year of high school, from which he saved hundreds of love notes; Winfrey conducted herself with dignity and was a model student. The two spoke of getting married, but Otey claimed to have always secretly known that Winfrey was destined for a far greater life than he could ever provide. She broke up with him on Valentine's Day of her senior year.
In 1971, several months after breaking up with Otey, Winfrey met William "Bubba" Taylor at Tennessee State University. According to CBS journalist George Mair, Taylor was Winfrey's "first intense, to die for love affair". Winfrey helped get Taylor a job at WVOL, and according to Mair, "did everything to keep him, including literally begging him on her knees to stay with her". Taylor, however, was unwilling to leave Nashville with Winfrey when she moved to Baltimore to work at WJZ-TV in June 1976. "We really did care for each other," Winfrey would later recall. "We shared a deep love. A love I will never forget."
In the 1970s, Winfrey had a romantic relationship with John Tesh. Biographer Kitty Kelley claims that Tesh split with Winfrey over the pressures of an interracial relationship.
When WJZ-TV management criticized Winfrey for crying on air while reporting tragedies and were unhappy with her physical appearance (especially when her hair fell out as a result of a bad perm), Winfrey turned to reporter Lloyd Kramer for comfort. "Lloyd was just the best," Winfrey would later recall. "That man loved me even when I was bald! He was wonderful. He stuck with me through the whole demoralizing experience. That man was the most fun romance I ever had."
According to Mair, when Kramer moved to NBC in New York, Winfrey had a love affair with a married man who had no intention of leaving his wife. Winfrey would later recall: "I'd had a relationship with a man for four years. I wasn't living with him. I'd never lived with anyone—and I thought I was worthless without him. The more he rejected me, the more I wanted him. I felt depleted, powerless. At the end, I was down on the floor on my knees groveling and pleading with him". Winfrey became so depressed that on September 8, 1981, she wrote a suicide note to best friend Gayle King instructing King to water her plants. "That suicide note had been much overplayed" Winfrey told Ms. magazine. "I couldn't kill myself. I would be afraid the minute I did it, something really good would happen and I'd miss it."
According to Winfrey, her emotional turmoil gradually led to a weight problem: "The reason I gained so much weight in the first place and the reason I had such a sorry history of abusive relationships with men was I just needed approval so much. I needed everyone to like me, because I didn't like myself much. So I'd end up with these cruel self-absorbed guys who'd tell me how selfish I was, and I'd say 'Oh thank you, you're so right' and be grateful to them. Because I had no sense that I deserved anything else. Which is also why I gained so much weight later on. It was the perfect way of cushioning myself against the world's disapproval."
Winfrey later confessed to smoking crack cocaine with a man she was romantically involved with during the same era. She explained on her show: "I always felt that the drug itself is not the problem but that I was addicted to the man." She added: "I can't think of anything I wouldn't have done for that man."
Winfrey was allegedly involved in a second drug-related love affair. Self-proclaimed former boyfriend Randolph Cook said they lived together for several months in 1985 and did drugs. In 1997, Cook tried to sue Winfrey for $20 million for allegedly blocking a tell-all book about their alleged relationship.
In the mid-1980s, Winfrey briefly dated movie critic Roger Ebert, whom she credits with advising her to take her show into syndication.
In 1985, before Winfrey's Chicago talk show had gone national, Haitian filmmaker Reginald Chevalier claims he appeared as a guest on a look-alike segment and began a relationship with Winfrey involving romantic evenings at home, candlelit baths, and dinners with Michael Jordan and Danny Glover. Chevalier says Winfrey ended the relationship when she met Stedman Graham.
Winfrey and her boyfriend Stedman Graham have been together since 1986. They were engaged to be married in November 1992, but the ceremony never took place.
Content created and supplied by: Anigye_news (via Opera News )
Opera News is a free to use platform and the views and opinions expressed herein are solely those of the author and do not represent, reflect or express the views of Opera News. Any/all written content and images displayed are provided by the blogger/author, appear herein as submitted by the blogger/author and are unedited by Opera News. Opera News does not consent to nor does it condone the posting of any content that violates the rights (including the copyrights) of any third party, nor content that may malign, inter alia, any religion, ethnic group, organization, gender, company, or individual. Opera News furthermore does not condone the use of our platform for the purposes encouraging/endorsing hate speech, violation of human rights and/or utterances of a defamatory nature. If the content contained herein violates any of your rights, including those of copyright, and/or violates any the above mentioned factors, you are requested to immediately notify us using via the following email address operanews-external(at)opera.com and/or report the article using the available reporting functionality built into our Platform See More