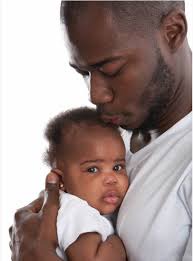 The Gas are of the Ga-Adangbe ethnic group in Ghana. They occupy the greater Accra region. They speak Ga language.
The Gas like the Akans name their babies on the eighth day after birth. The ceremony takes place in the early dawn in the house of the father of the baby in the presence of all family members.
Two elderly women from the father's family will bring the baby to the gathering. An elderly man from the father's family who is of a good character and reputation officiates the process. This is believed to transmit good moral values into the child.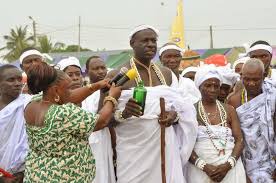 He collects the baby who is stripped naked and puts it on the ground under the edge of the roof. Some of those who have gathered pour water on the roof to stream down into the child. As it cries, the elderly person picks him up and asks his name from the father and mentions it three times.
He then pours libation to ask blessings and protection from the gods and ancestors for the child.
Gifts are then presented by loved ones. These gifts are usually in the form of cash, clothes, beads, jewels etc.
Family members who have gathered start to make merry .
The Gas have a special way of naming their children. The first male born is named Tetteh, the female is Amerley.
Follow, and comment for more stories.
Content created and supplied by: Jmahama (via Opera News )