Gyakie Acheampong popularly known by her stage name Gyakie is a Ghanaian vocalist and a R&B soul musician. She is the daughter of the 80's highlife legend, Enerst "Owoahene" Nana Acheampong. She became popularly with her forever hit song last year.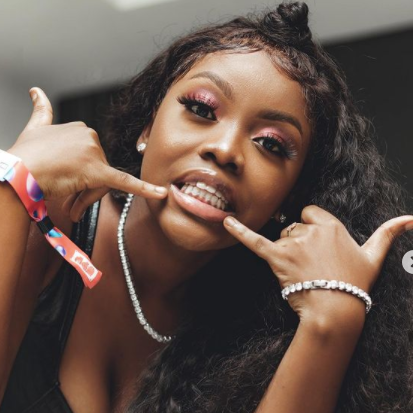 Today, she is trending number two on Twitter and other social media platforms because she wrote something on Twitter which made most of her followers and fans angry.
She wrote that, "it's not for everyone. Those who connected to it are the ones I this for" refer to her latest song forever remix.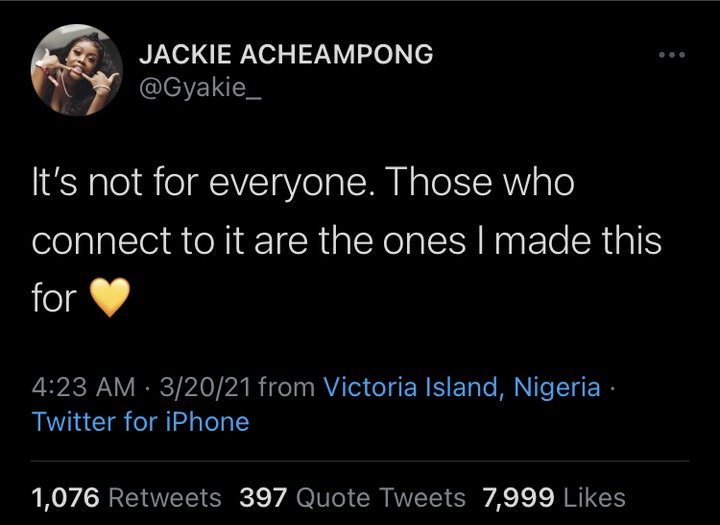 Most of fans reacted under her post by asking her who she made the songs for if the song is not for everyone.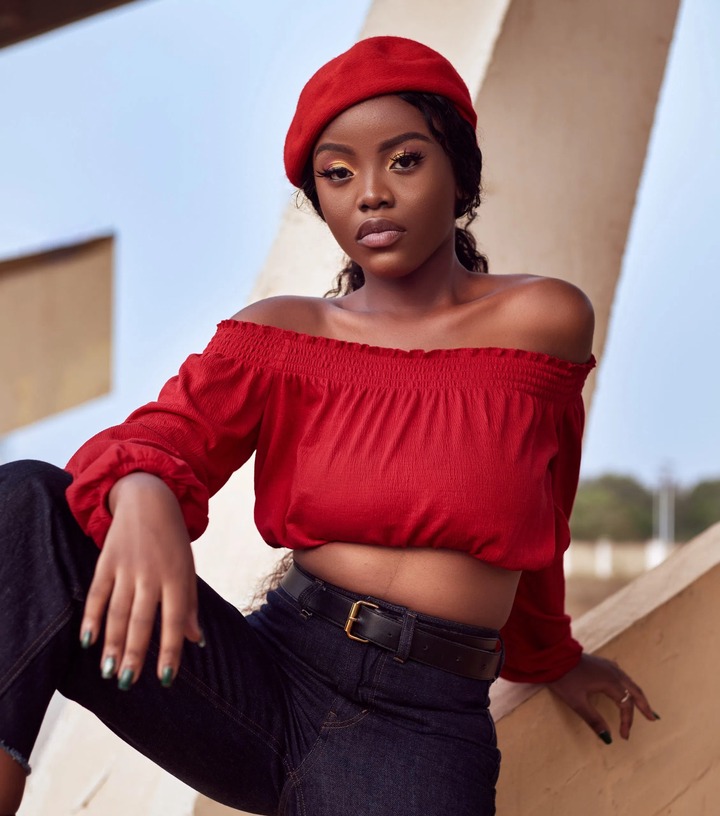 Others also commented that, that's the reason why her songs doesn't get international recognition and the next time she makes music, she should share the link with the ones she made it for.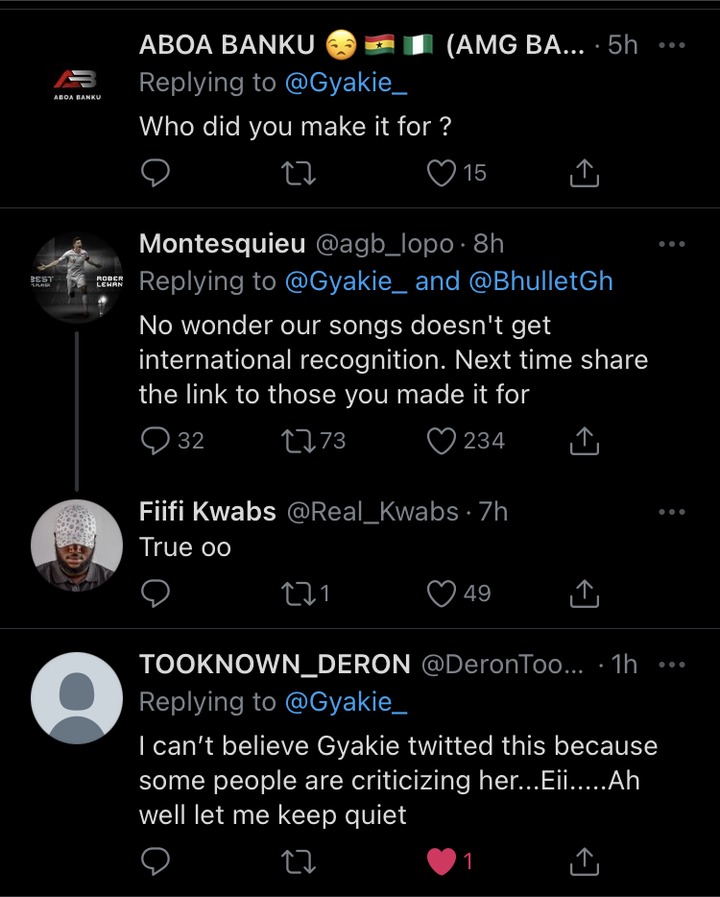 Some also tweeted that, she should not forget that, the internet never forget and she should come and apologize to her fans.
Here are some comments from her followers on Twitter;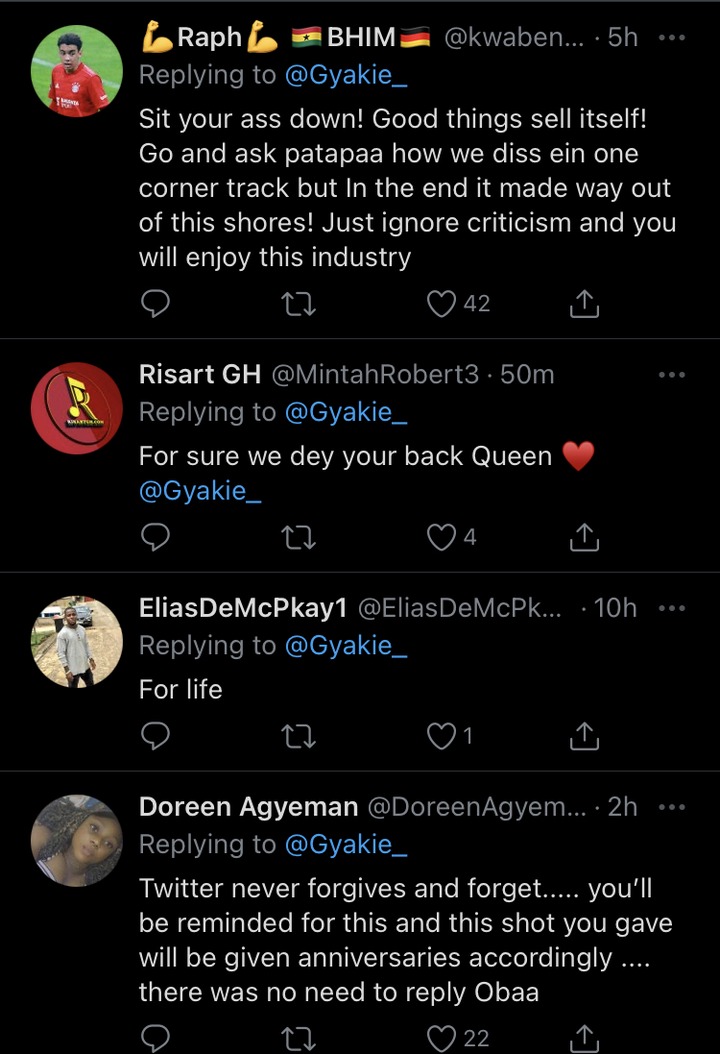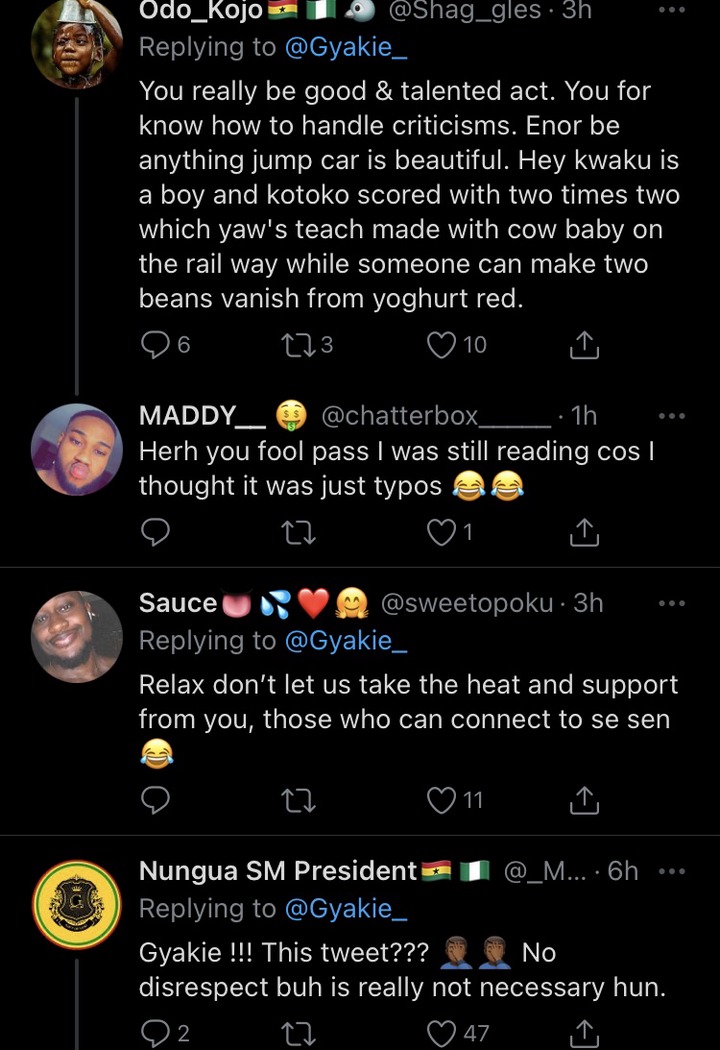 What do you think of Gyakie's tweet, do you think she did anything wrong with her tweet? Let's keep the conversation on going in the comments section below.
Follow, like and share GhanaNsem for more exclusive gists.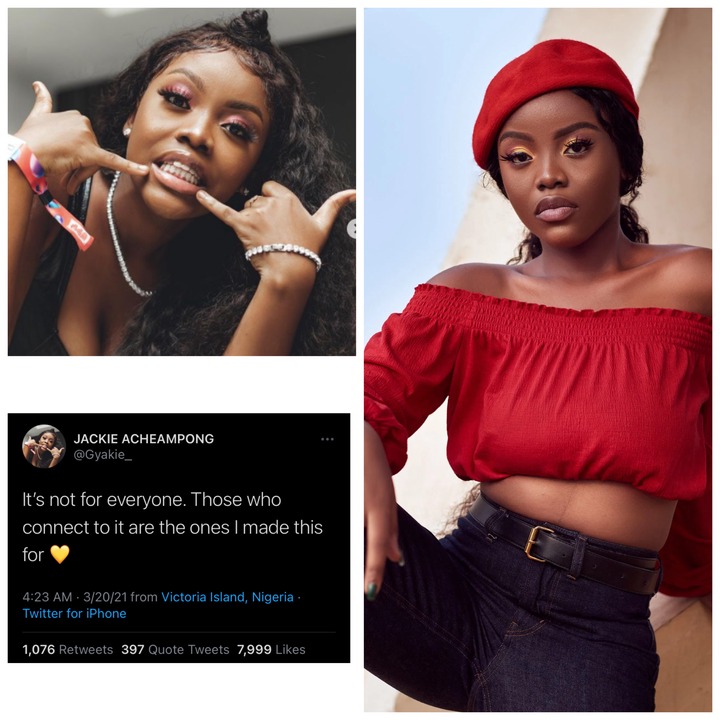 Content created and supplied by: GhanaNsem (via Opera News )