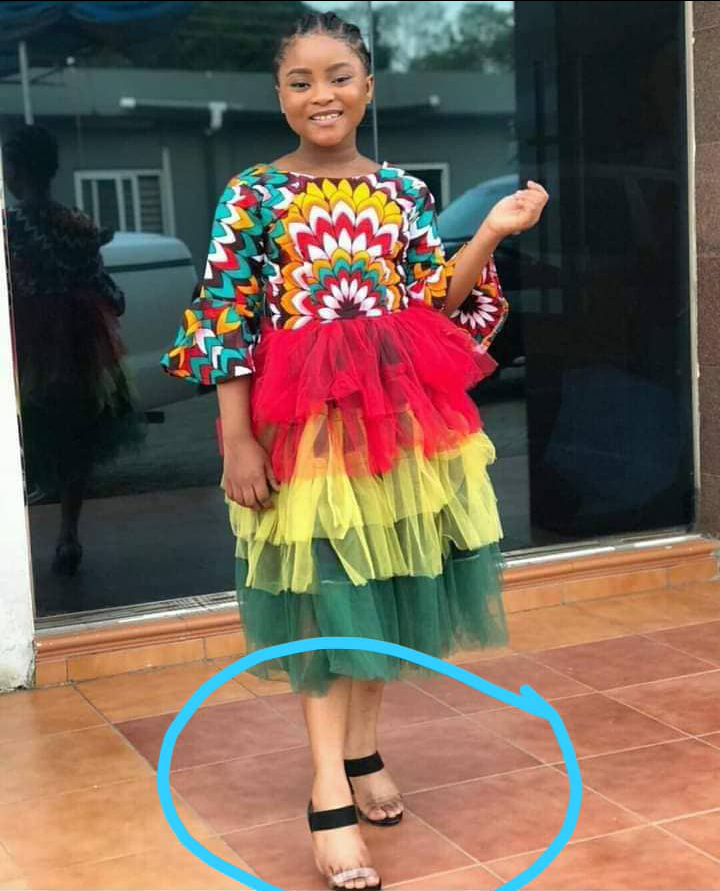 Why bleach the little girl's skin? This is the big question a social media user is asking whomever it may concern or in charge of the little girl's appearance. This little girl being talked about her is one of Ghana's popular poetry reciter, Nakiyat.
We can recall that, she became popular after competing in the Talented Kids reality show on TV3 some years ago.
Just recently on Facebook, a user with facebook name, Choralist Pojoba Brian Kobby seems to be questioning why the skin of the little girl is being bleached. He recently posted a picture of the little girl on his timeline, where she was clothed in a beautiful African print with Ghanaian colors dominated.
Below is what he wrote:
"Damn the consequence!
Why bleach the little girl's skin?
For what reason?
I beg paaaa spare me the skin toning nonsense. 
If you are old enough and you think you want to bleach, cool it but leave the little girl out of that nonsense. Ha!"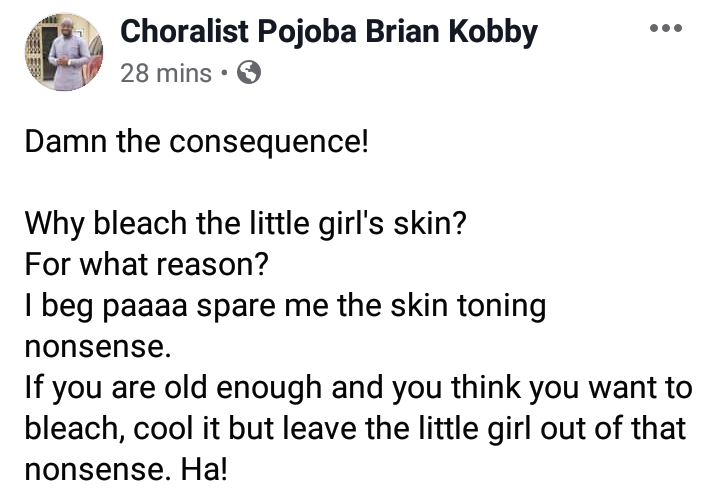 According to Choralist Pojoba Brian Kobby, the little girl should be left out of bleaching as he sees no reason behind why such a skin toning should be administered on this little talented girl of the nation.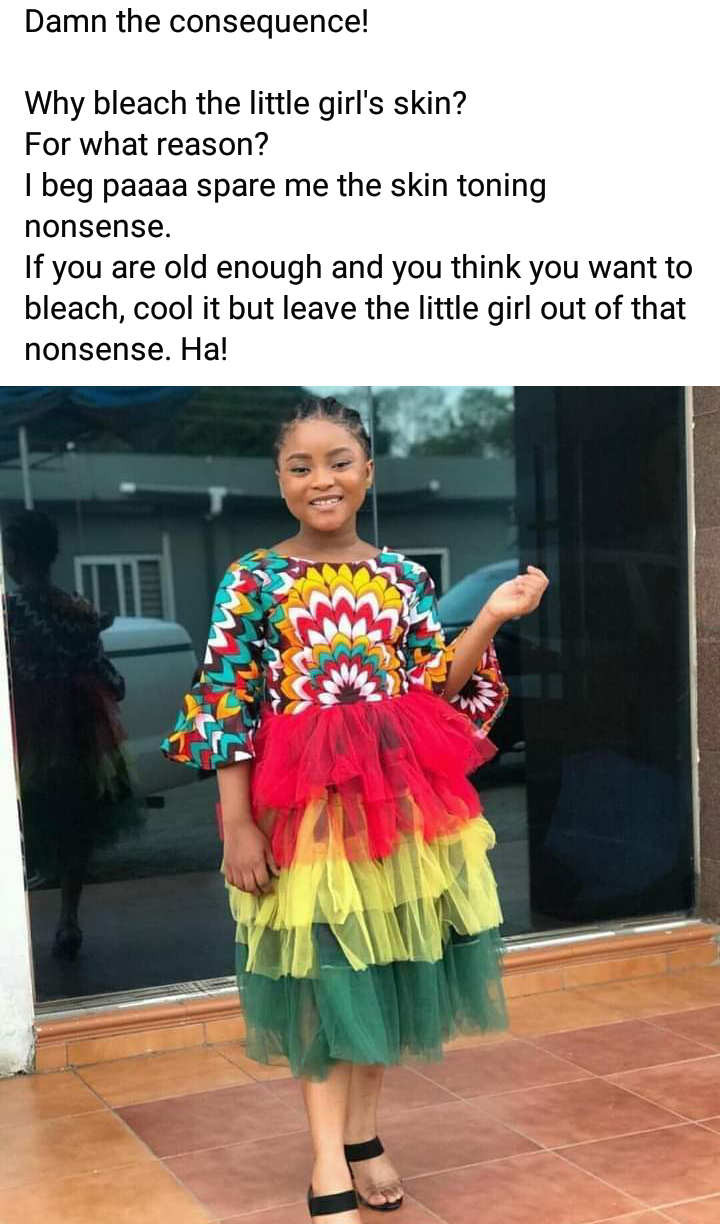 What do you think about this too? Please comment here and share this article. 
Content created and supplied by: OKKNEWS (via Opera News )