Checkout Reactions As Sonnie Badu Hides His Children In Photo
Sonnie Badu, a Ghanaian gospel artist has been trolled for posting pictures with the face of his children covered a couple of times on social media Sonnie Badu was born on November 9 in the United Kingdom in a family of Julia Agyemangand Agyeman Prempeh. The family soon moved to Accra, Ghana, as Sonnie recalled that his early years were spent there. He is amongst the most respected celebrities in the country
Sonnie Badu is an influential figure in African gospel music. Arguably, one of the most consistent popular live acts in the world. His unique blend of intimate worship, high quality visuals and his energetic style of ushering congregations into the presence of God has affected lives.
Gospel artist Sonnie Badu has been honored by God with a beautiful family. This Christmas the singer posted a picture of him and his family in social media and this time he covered the face of his children again.
The thing is that whenever he post a picture of them, he always cover the faces of his children. From how social media responded, it makes no sense to cover your children's face. If you don't want to reveal their face, why post them in the first place.
Despite the fact that social media users have criticized this but it seems like cares less about the opinions of others which is a good way to react to cyber bullying
Lala and Julia, the children of Sonnie badu look lovely and very cute like their mom. The purpose behind hiding their face is known to only him but inspite of that the picture was awesome. His fans adviced him to believe God As he will secure his family
It could actually be that his children does not want their face to be known to the world in order not to be bullied by anyone.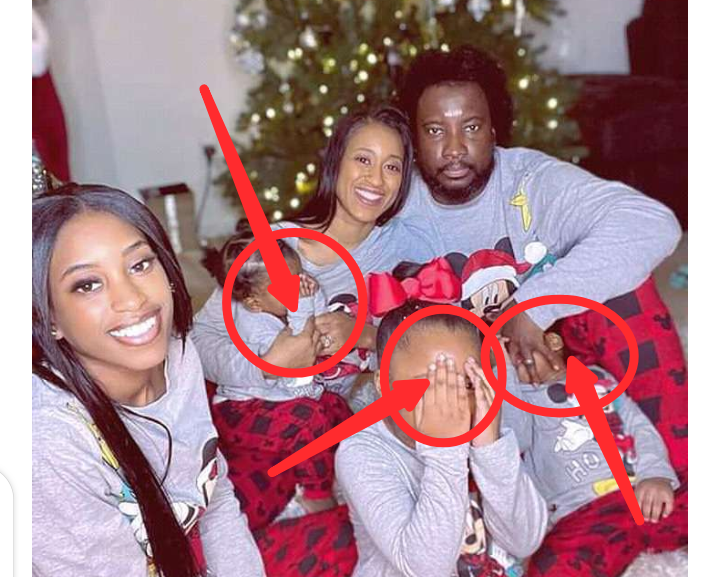 Content created and supplied by: Gh_KnowMore (via Opera News )