Death is the only price that both Human Beings and Animals must pay at the appropriate time. No matter whatsoever hight of Influence, fame and Popularity you might have obtained in the Society, or no matter how rich or poor you might be, no it that a day is coming when you will bow down to Nature. Prayer does not Avert this. That is why it is advisable to be at peace with one another, because no man knows when his or her own call to transit might strike. But it has been our prayer that we all shall not die Prematurely.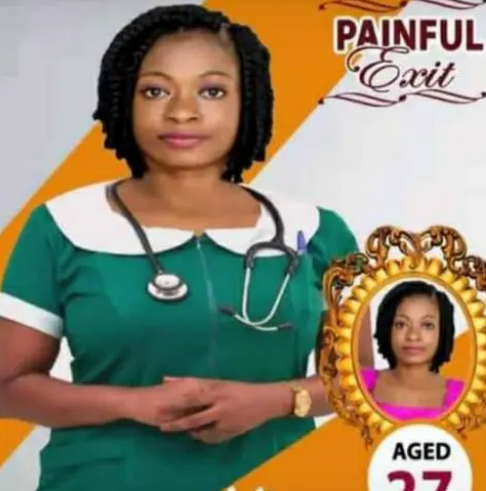 There is a trending Painful story over the Beautiful 27-year-old Ghanaian Nurse, who died while still in Service. Undoubtedly the sad incident has brought about sorrow to all the good people of Ghana, and also the entire Ghana Health Service.
Details shows that When counting one of the prominent and industrious nurses in Ghana, you will have to include "Jennifer Konadu", who is one of the good health worker in Ghana. Her personal Contributions has added immensely to the growth of Ghana Health Service.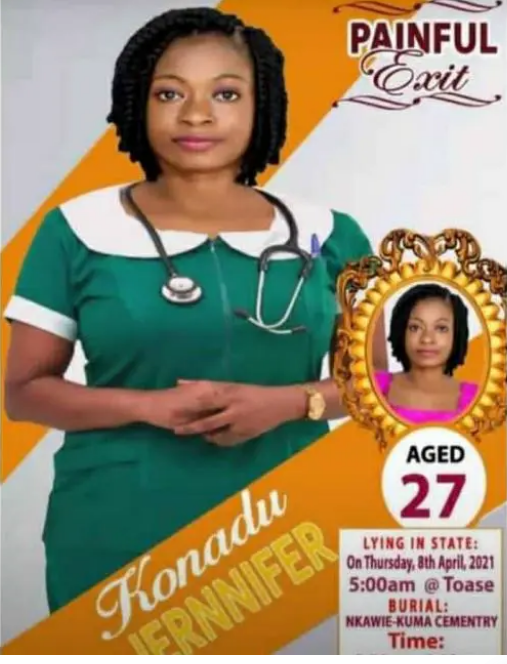 According to the information gathered, Jennifer died after a brief illness, which led to the fact that her family members had to fix her burial date to be held on the 8th April 2021. Such is life, as this beautiful has completed her own task here on Earth, and has gone back to her.
Our prayers is that GOD will accept her soul to find eternal rest, AMEN.
Content created and supplied by: KofiLegit (via Opera News )