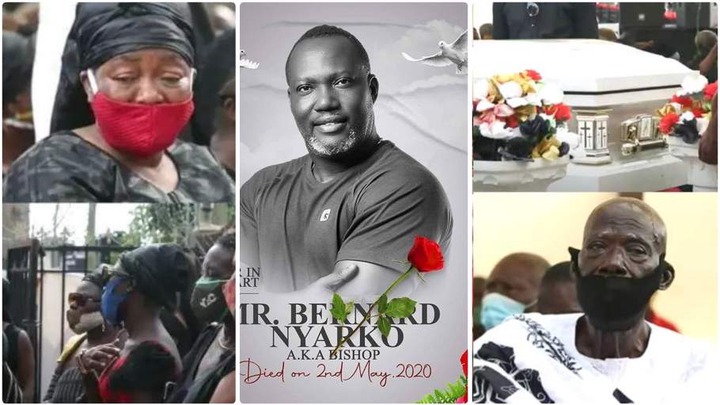 Popular Ghanaian man of God and Facebook Prophet, leader and founder of Cosmos Walker Ministries has revealed that he has seen the late Ghanaian actor, Bishop Bernard Nyarko in hell.
The popular Ghanaian actor who passed on sadly on 2nd May 2020, according to the prophet of God did not make it to heaven. Prophet Cosmos Walker revealed that he saw it twice in vision that the late actor is in hell begging for mercy after living a life which did not please God.
He said because of that, the late actor sadly did not make it to God's right hand side or the kingdom of God. He said Bernard Nyarko as he saw clearly, is in Hades; a place those who did not make it to paradise go after they passes on from the land of the living.
"Two times I have seen late kumawood actor Bishop Bernard Nyarko  in Hade , a place for those who didn't make it to paradise after they pass on from the land of the  living.  Late actor didn't make it to God side or kingdom"
Meanwhile the death of Bernard Nyarko is one which has shocked Ghanaians a lot. Many people have prayed for him for his good life lived and the generous things he did.
Content created and supplied by: Building_house (via Opera News )