Ghana to witness the Biggest Choral Music Reality Show, Magnificat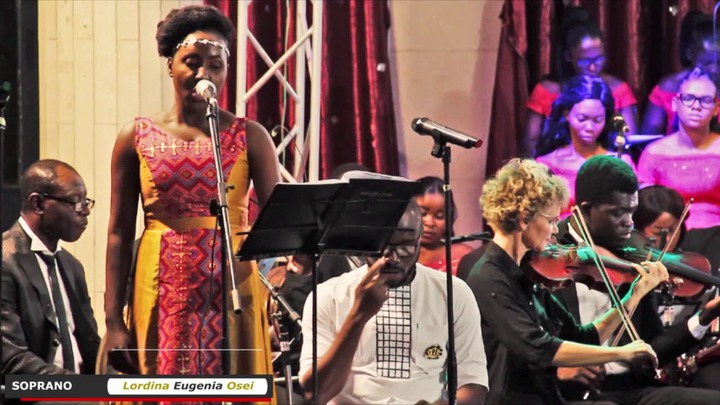 MAGNIFICAT, a choral music reality show has come to stay. 
GEONAA Music Consult, organizers of the choral edition of "Ghana meets Naija" has introduced the first-ever choral music reality show in the country. Over the years, there have been many music reality shows including Tv3's mentor, mtn hitmaker, project fame, etc that have produced several musicians in the country. These young up and coming musicians are groomed to perform on stage to entertain audiences and fans as they are being judged by professional adjudicators after their performances. 
MAGNIFICAT is a choral expository of young talented Ghanaian singers poised to showcase what they have in them. 
In the coming weeks, MAGNIFICAT shall feature 10 contestants coming from Ashanti, Eastern, Central and Greater Accra regions to demonstrate their musical talents to Ghana and the world. 
This is an eviction show so contestants would have to put up their best performances to win the votes of their fans as lucrative prizes await the winners of the show. 
Winner of the maiden edition of this choral reality show takes home a trophy, cash prize of Ghc2,000, performance trip to Nigeria, 4 tracks recording deal and other products from sponsors. 2nd place takes a cash prize of Ghc1,500 and product from sponsors, 3rd takes a cash prize of Ghc1,000 and products from sponsors.
MAGNIFICAT promises to be educative, edifying and Entertaining as performances will be centred on hymns, classical, contemporary and Ghanaian choral pieces.
Content created and supplied by: EmNewsGh (via Opera News )