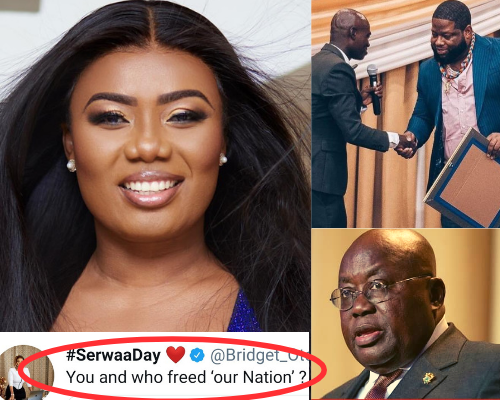 On early Monday morning and being a holiday, the last thing one would expect is "heavy beef". Well, a brief visit to the "Information Super-Highway" (Twitter) will reveal to you the serious back and forth between two well-known celebrities, Bridget Otoo and D-Black. In case you don't know Bridget Otoo, She is a Ghanaian freelance journalist, media personality, and Public Relations Officer. She previously served in various capacities with TV3 Network Limited as a broadcaster and news anchor.
The beef originated when Bridget Otoo made a controversial comment which many people found unsavory.

D-Black who felt, that comment crossed the line expressed his opinion, In his reply, he states that "It is kinda a bit off to speak that way to an elder" He also added that maybe it feels off to him because that is how he was raised. Implying that he was taught to show respect to the elderly.
Bridget Otoo in a quick comeback replied that "You were raised not to question things, please don't pass that tragedy to your daughter. Perhaps if you had asked questions, you wouldn't have ended up at Dr. UN's Awards. Thank You"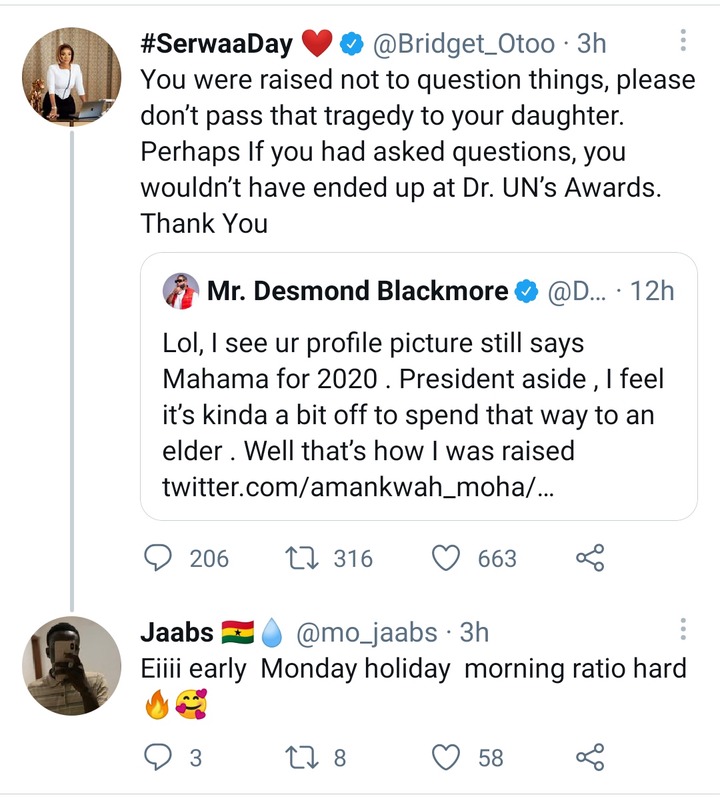 This was indeed a low blow as she decided to use a mistake that a lot of celebrities made to mock him about his personality of showing respect. It was also a low blow because she brought his daughter into a simple civil interaction they were having.
This particular reply among many other of her "savage" replies has earned her to trend on various social media platforms. While some hail her for having a strong stance, others are also criticizing her stating that her behavior is not savory. One user even went on further to state that "I'm worried for your children's father. The manners you would be feeding his kids"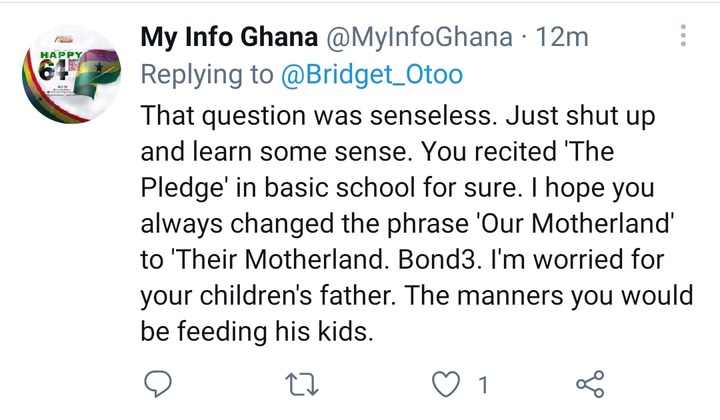 Content created and supplied by: Exclusive_News_GH (via Opera News )