A lot of issues are transpiring in our nation that needs urgent attention by the elderly and opinion leaders in society.
Ghanaian are noted for being very respectful to the elderly no matter the situation.unfortunately this enviable trait is gradually eroding from our national discourse.
People open their mouth and talk anyhow to the elderly and no one seem to care. So the million dollar question is how did we get ourselves into this mess.
There is a very sad video making rounds on social media and other online platforms about certain pronouncements Kwaw Kese has made against the president of the Republic.
The rapper and hiplife artist says it is stupid to build a cathedral to the tune of about $100 million while you still fly abroad to seek medical intervention.
He made tpronouncement as a result of the outrage that has been sparked as a result of the finance minister being flown abroad for post covid treatment.
Sometimes our message may be right but how we disseminate them becomes problematic. What the rapper is saying is an absolute truth but clearly speaking, there were some level of disrespect in how his message was disseminated.
This message against presidency has generated a lot of reactions from the rank and file of Ghanaians on social media and other online platforms. Interestingly,most people sides with what the rapper is saying.
According to them,the money that was used in building the cathedral could have been used to build one modern hospital with all the state of the art logistics which will be capable of providing medical care for the VVIPs in the country.
Many Ghanaians are of the view that ,it is morally wrong and very displeasing at the sight of God to build cathedrals while the average Ghanaian do not even get proper medical attention when they fall sick and even our VIPs have to be flown outside our jurisdiction.
It is obvious a national cathedral is not the top most priority as Ghanaians for now.
The money can be channeled to other productive areas to help revamp our collapsing economy. Sadly other expensive structures have been pulled down to make way for the construction and this is also a debate for another time .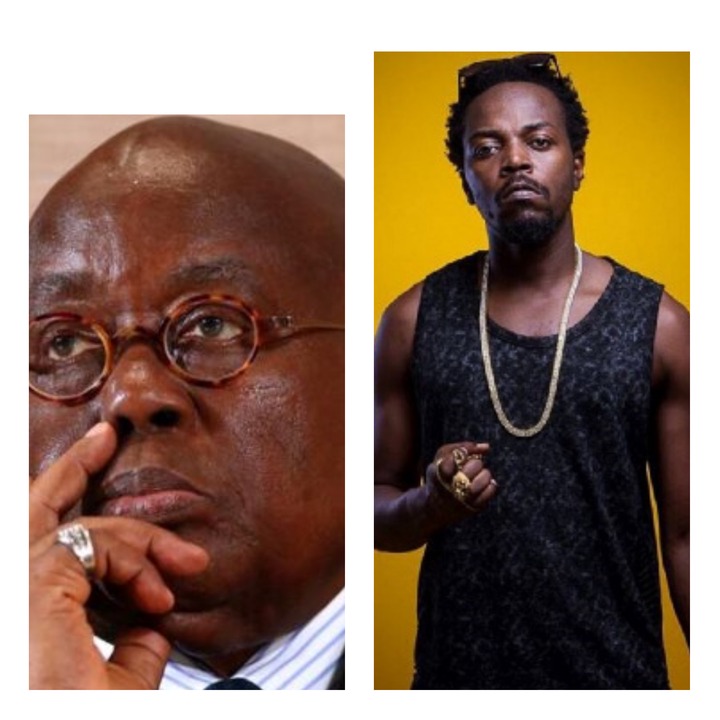 Content created and supplied by: Kofi3 (via Opera News )