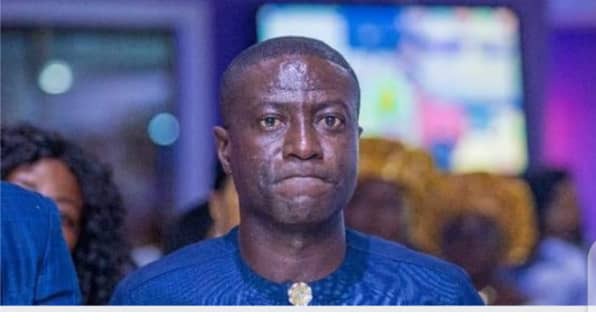 According to Captain Smart he saw something elsewhere with his two eyes and he can't keep it private. He decided to publicise that deep revelation on social media to know what people think about it.
The popular journalist posted a picture of a woman and her husband. The woman knelt Infront Of the supposed husband taking instructions from him.
Captain Smart captioned the photo as " A Woman who says sorry even if she is right is called a wife and the Best gift a woman can give to a man is a peace of mind"
Captain Smart received diverse Reactions from his fans after posting that picture. Some agreed with him.
Otherstoo were of the opinion that it's unecessary for a woman to bow or kneel down to the husband because Man is not God.
Captain Smart however felt,he has shared an exclusive picture worth advising the Public and his fans.
Check out the photo below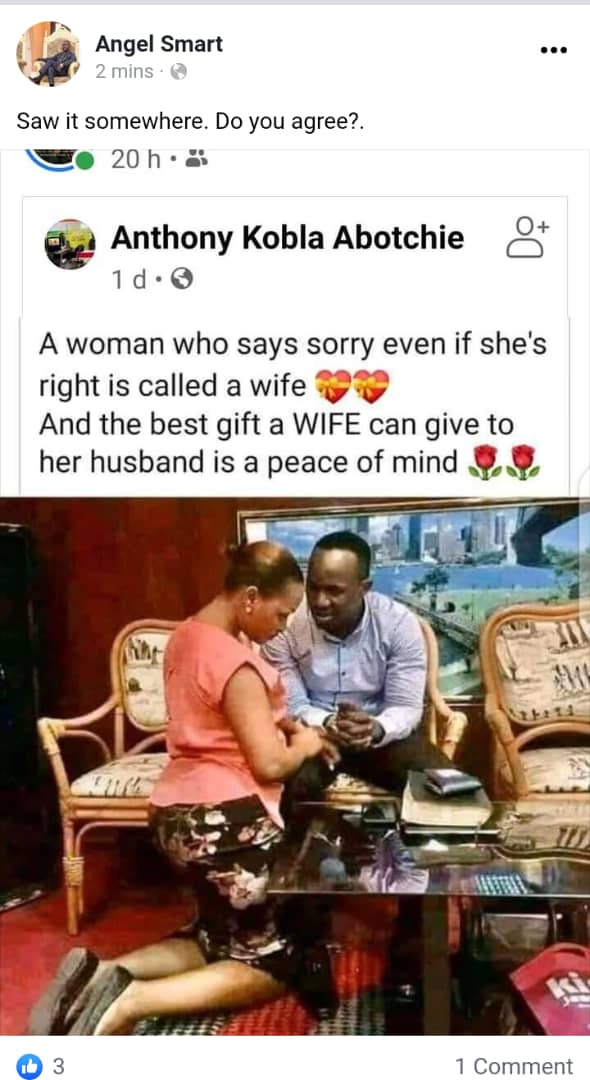 Content created and supplied by: Malloy-GH (via Opera News )