On February 6, 2021 the most celebrated broadcaster in Ghana and hostess of Standpoint program, Oheneyere Naana Dansoa popularly known in the media industry as Gifty Anti, has expressed her anger on Facebook.
According to her, some feminists have questioned the mode of criteria she uses to select guest on the Standpoint show despite sacrificing her financial resources to keep the program on air for the past 13 years. 
She further asserted that her criteria of selecting a guest on her show are not based on gender, religious affiliation, political colours, ethnic background, social and sexual orientation. 
Therefore, no body should question the type of feminism she advocates base on her choices or decisions she takes. 
She wrote that 
"I am not into feminism to please anyone!! So if you think your feminism is better than mine, fine. I no vex. Please do yours and let me do mine
I did not ask for anyone's permission or seek anyone's approval before I started my Feminism or Women Empowerment journey. Before I started The Standpoint"
She further stated that Standpoint is designated to advocate gender equality, women empowerment, projection of the stigmatized and depressed group in our society.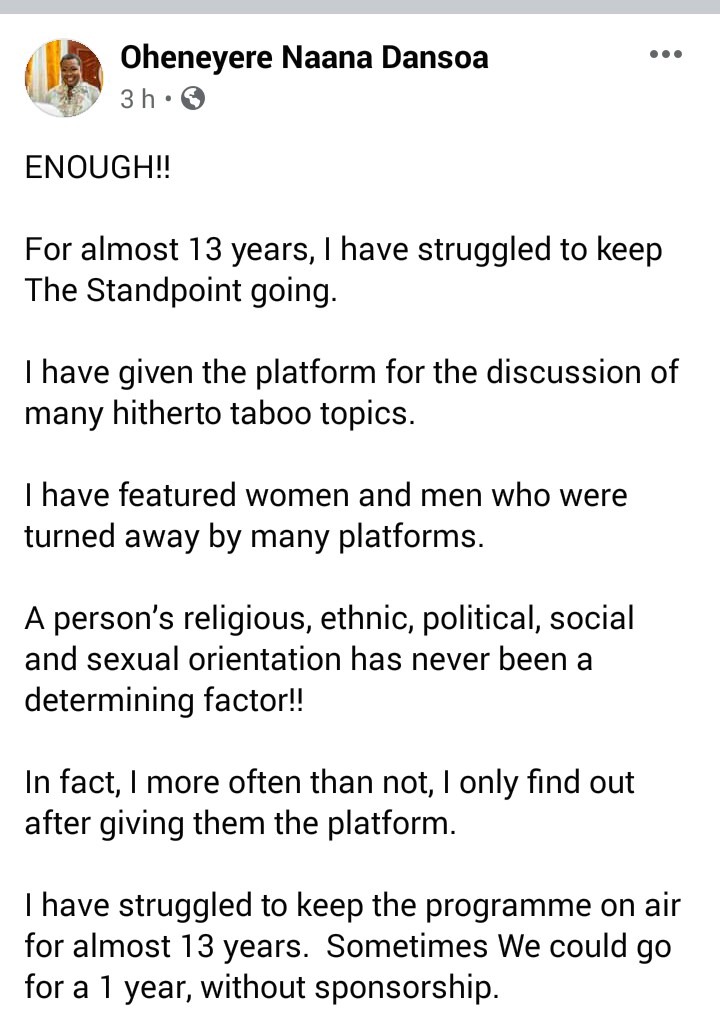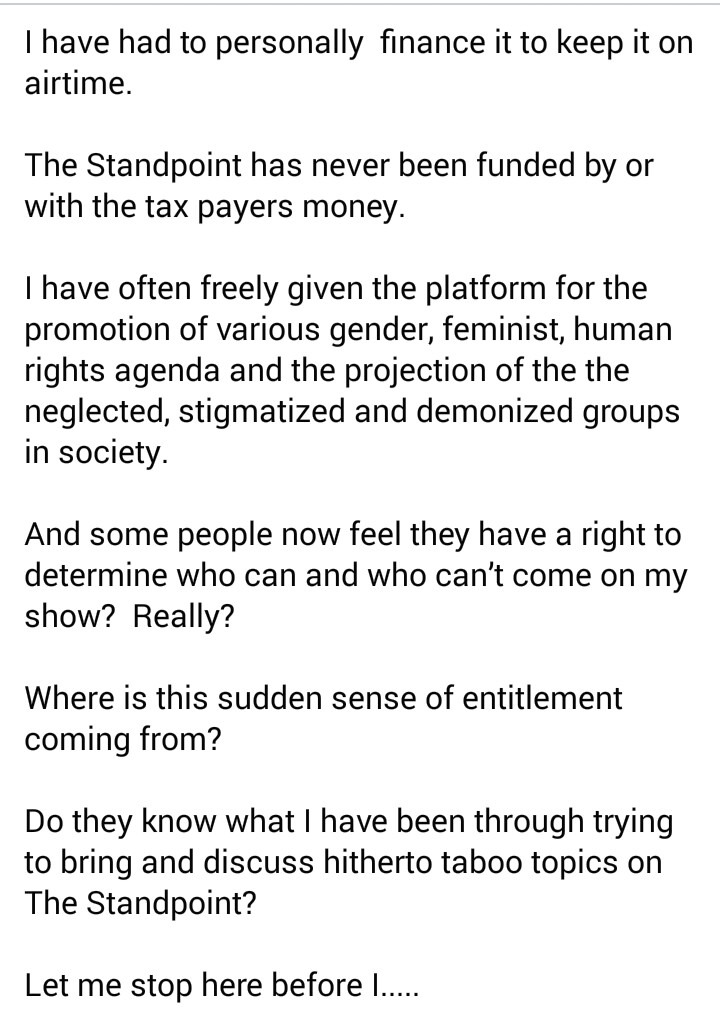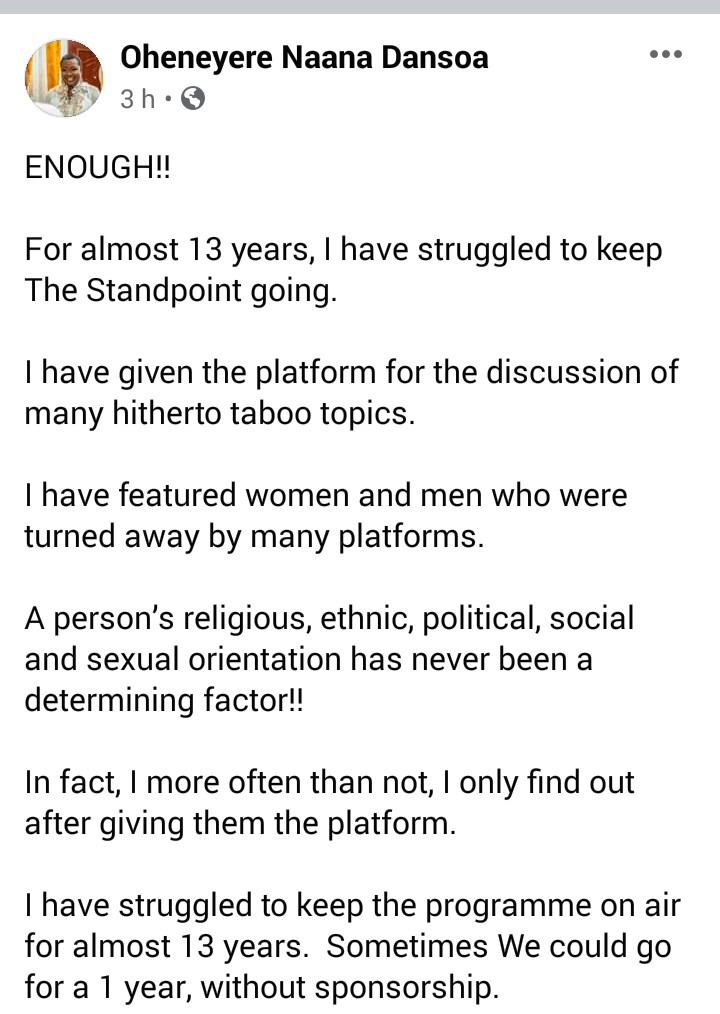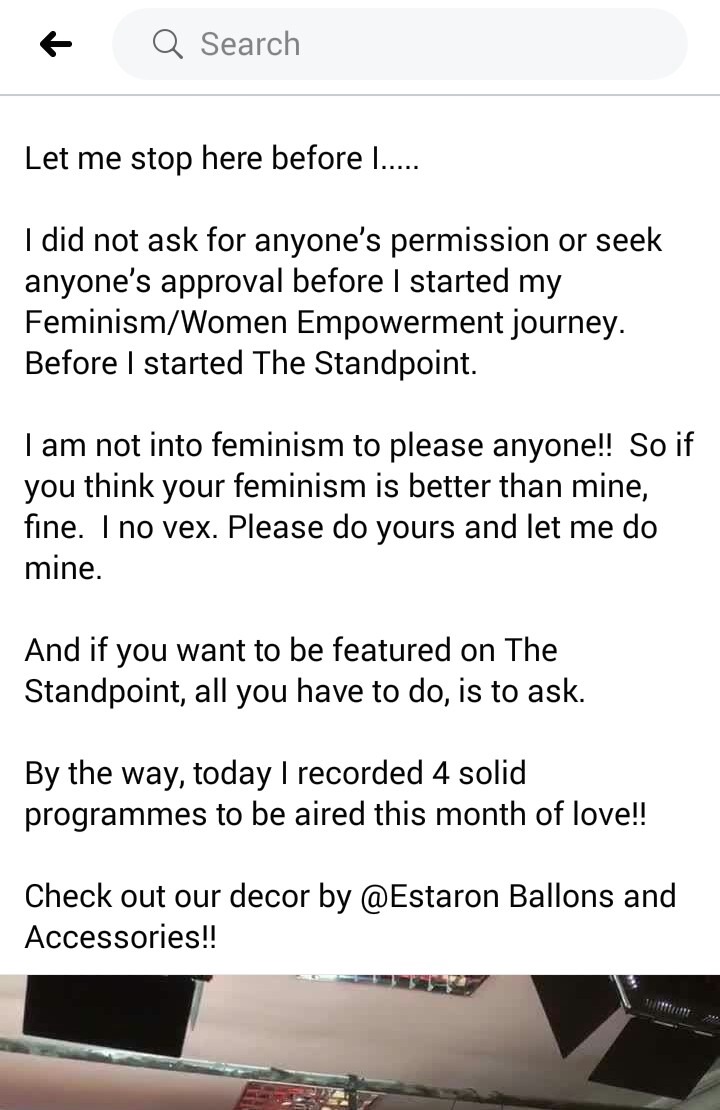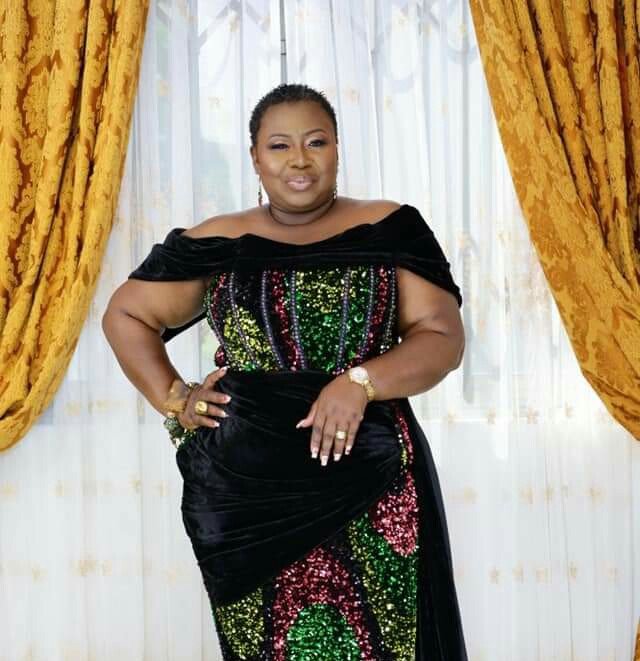 Content created and supplied by: GH_LocalNews (via Opera News )