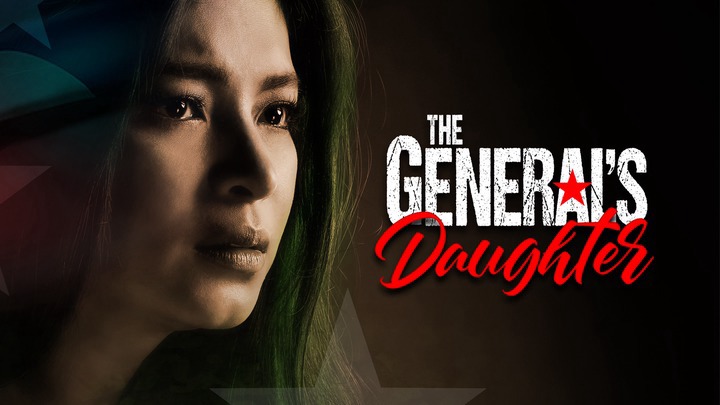 We begins tonight's episode with Ivan waiting for Claire to send her home, Claire sees him and recalls what Ethan told her to stay away from Ivan, Claire turns back and walks away, Ivan sees her, he called her, Claire, Claire but Claire pretended not to hear but Ivan manages to run after her, he ask Claire why is she avoiding him, well Claire tells him he didn't notice him and she wants to go home to do something, a Pragya driver comes and Claire leave. Ivan stands there as if he don't know how to walk
In a different scene.
Where we ended yesterday's episode, i mean where Ethan, Rhain and Franco are having a conversation.
Rhain tells them that Elai claims he saw the shooters face and she strongly believes is a woman from the military but Ethan tells them he made sure no one from the military gets to know their plan but he suspects General Maximiliano. ( honestly we all know it's Nobleias but strongly me myself here i still see Maximiliano somehow fishy)
In a different scene: ( Ethan's house)
Claire comes out to drop some rubbish in the dustbin, Ivan comes there and drives Claire aside, He narrates what happened between him and Ethan to Claire, he continued by saying he told Ethan that he loves Claire very much but Claire says they are not in a relationship.
Back to Rhain, Franco and Ethan conversation.
They are wondering who might be the shooter, Ethan says he has no idea how the shooter gets to know Dante's location.
Back to Claire and Ivan.
She tells him to turn himself in before is too late, Ivan says he will but not now, Claire says she will never go against her family and leaves. Ivan looks on.
At Tiago's house :
His lawyer and Secretary tells him he is at a bad position in the election, the almighty Tiago says he has prepared things so they need not to worry.
At Ethan house :
Ethan comes home and Jessie opens the gate for him, she starts her boring lectures, Ethan tells her about Elai and Isabel attack but our Jessie still believes Ethan did that for Rhain. Ethan gets angry on her and leaves, Jessie looks on.
Rhain and Franco are back home, Franco tells her they need to go in their separate ways to monitor Tiago, Marcial comes there and they talk about the shooter and so on.
AT THE MILITARY:
Maximiliano, Nobleias and Ethan are in a room, Maximiliano don't understand why Ethan didn't tell them about the mission, Ethan says it was an emergency that's why. Maximiliano asks for details and Ethan narrates everything including Elai saying the suspect is a woman, And he is wondering how the shooter gets to know the location.
Nobleias recalls how she got the location from the book.
In a different scene, ( At the hospital)
Some neighbors comes to visit Isabel and Elai, they talk about so many stuffs and consoles Elai.
Back at the military :
Maximiliano tells Ethan that they are not much sure the shooter is from the military and Ethan should use protocol before he goes on any future missions. Ethan apologize and says he will do anything to know the shooter and her connections to Tiago. Maximiliano asks them to leave, Ethan leaves.
Back to Rhain, Franco and Marcial conversation:
Rhain believes maybe Dante told Isabel and Elai something, Marcial suggests they split up.
Rhain has to go and meet Isabel and Elai whiles Marcial and Franco goes to spy on Tiago.
But Franco says he can't leave Rhain alone and he will go with her, Marcial agrees.
Back at the military:
Nobleias tells Maximiliano that Ethan is hiding something from them. General Maximiliano says he will never allow Ethan to fool him, he asks Nobleias to follow Ethan's every move.
Back to the hospital:
The police comes to draw a sketch of the shooter but Elai has already made his own sketch, she shows it to the police.
In a different location ( in car)
Tiago and Amelia are on their way to somewhere, Amelia tells Tiago that it would have been much better if Tiago asked his shooter to kill both Elai and Isabel.
Tiago gets a call from someone, Tiago tells her not to call him until she is able to finish her mission.
In a different scene:
Nobleias in car is seen behind the hospital while Elai holds his sketch.
At the military.
Maximiliano tells some soldiers that he is going on a mission and he needs a report from Ethan when he returns.
Ethan follows him secretly.
At the hospital:
Rhain and Franco also arrives in car, Franco tells Rhain to be careful and he is right here when Rhain needs him.
ON PHONE 
Rhain calls Isabel, she tells her that Elai is done with the sketch. Elai asks Rhain to catch the shooter.
At the hospital reception:
Jessie and Mulan are waiting at the hospital reception with the idea that Rhain will come there.
Ethan follows Maximiliano in car, General Maximiliano enters a building alone and Ethan followed.
At the hospital.
The nurse call Elai to have some time with a mental illness doctor, because the court won't accept his statement due to his state of mind.
They leave Isabel alone in the room.
Dress in all black attire, Nobleias is seen inside the hospital opening a door to the hospital changing room.
Rhain enters Isabel's room she asks where Elai is and Isabel tells her that the doctors are talking to him, Isabel gives Rhain the sketch, Rhain looks at it and noticed is Nobleias, she gets a flashbacks of a fight with her.
The citizens cheer up Tiago while Tiago and Amelia thanks the crowd and they walks inside.
In the hospital, Nobleias dresses like a doctor.
Back to where Ethan is following Maximiliano.
Ethan also enters the building but can't find Maximiliano,
Maximiliano sees Ethan and call his name, He ask Ethan why is he following him, Ethan talks back at him.
Just then Ethan gets a text message from Rhain saying Nobleias. Ethan asks Maximiliano the whereabouts of Nobleias. 
Maximiliano is shocked.
At the hospital.
Corazon sees Jessie at the reception, she ask her what she is doing there, Corazon says she came to visit Isabel and Elai, Jessie also says she came there for a mission.
Rhain talks to Isabel, she promise to get Nobleias arrested, just then someone knocks at the door and it turns out to be Corazon, she tells Rhain that Jessie is on her way there.
Fake doctor Nobleias sees Elai sitting with a nurse waiting for the doctor.
Oh sorry guys i forgot that part, well when Elai comes to meet the doctor, the doctor tells him to wait for sometime outside, so that's why Elai and the nurse are sitting there.
Jessie talks to Mulan about Rhain, they enters Isabel's room and Rhain hides under the bed.
The nurse sitting with Elai gets up to make a call, Fake Doctor Nobleias hits her with her gun and she falls unconscious.
Nobleias comes to Elai who is sitting alone, as soon as Elai sees her face he noticed she is the shooter, Nobleias hits him with her gun and he falls unconscious, Nobleias drags him.
At Isabel's room, Jessie ask about Rhain and so on.
Back to Ethan and Maximiliano :
Maximiliano calls Nobleias but she is not picking. Ethan tells him they need to catch her immediately.
In Isabel's room, Jessie continues her questions but Corazon tells her it's not the right time, Jessie agreed to come back later.
Just as Jessie and Mulan opens the gate to leave, Rhain phone rings, Jessie turns suspiciously, But Corazon pretended it's her phone and goes out with Jessie.
Rhain gets up and Isabel thanks her. Rhain leaves the room.
Doctor Nobleias is pulling Elai on one of those hospitals beds, she has covered Elai face with cloth but a little part of his hand can be seen.
Isabel got up and went to the reception asking the whereabouts of Elai but the nurse says she has not see him, Isabel is looking for Elai, she sees the nurse on the floor and calls for help. Rhain sees it too and as well as Mulan.
Doctor Nobleias manages to get Elai out of the hospital, she puts Elai in her car and Elai gains consciousness. Elai call out Rhain's name.
Talking about Rhain she is out of the hospital heading to where Franco is, she hears Elai calling her.
Nobleias drives away and Rhain and Franco also follows her.
Elections are on but i think is a special voting or something. Tiago and Amelia votes, the congress woman ( Gabriella) also votes, the media talks to both of them separately.
Marcial tells someone on phone that he has found Tiago's new house and he will take care of things there.
Back to the hospital.
Corazon consoles Isabel.
Jessie gives some pictures from the CCTV footage of the hospital to Ethan, he noticed is Nobleias.
Isabel also sees a bracelet on Elai's hand in the picture.
General Maximiliano comes there, Ethan gives him the pictures and he is shocked to see Nobleias in the picture. He calls someone to run an investigation on Nobleias.
Back to Marcial :
He follows Tiago's men in a van, the men noticed they are being followed so they starts shooting at Marcial's car.
They stopped their car and comes out then the shooting continues, there are 3 of Tiago's men, Marcial shots 2 while the other 1 runs away.
Marcial checks the van and sees some papers.
Marcial then see a bomb in the car and picks it, one of Tiago's men on the floor uses to remote control to start the bomb and its set to 9 seconds. Marcial shot the guy and run. The bomb explored, Marcial falls down.
In a different scene:
Tiago, Amelia and supporters watch TV as the media hoses announces their provisional results from some of the constituencies. Congress woman is at number 11 while Tiago is at 12. The supporters are angry but Amelia asks them to calm down because there are more votes to be counted.
Just then one of Tiago's men calls him out to meet the guy who run Away from Marcial.
Tiago slaps him. The guy explains what happened to Tiago. 
Tiago asks if Marcial died and the guy says No, he says no but still Marcial won't get any evidence about the fake ballots papers because they blew the van. Tiago beats him red and blue.
In a different scene:
Rhain and Franco meets Marcial.
Marcial narrates what happened to them, he is sure the bomb he saw is not the one in the blue print.
He ask them about their mission, Rhain tells him Nobleias is Tiago's spy and she has kidnapped Elai.
At Tiago's house:
in their bedroom, Amelia watch TV and according to the provisional results, Congress woman Gabriella is at number 11 while Tiago is at number 16. Amelia talks to Tiago but he ask her to shut up.
Back to Rhain, Marcial and Franco's conversation:
Rhain is furious, she wants to find Elai at any cost. Marcial suggests that they search for Elai in Amelia and Franco's father ( Armando) properties because Tiago will never hide him in his own property.
Elai is shown but he is tied up. And there is where we end tonight's episode.
Content created and supplied by: Brilliant_NewsGh (via Opera News )