Until the marriage of Richard and Benedicta comes to an end, the dust will not settle about the saga and brouhaha surrounding the issue. Not long ago that a post started circulating about a lady who claims she spent a lot on her boyfriend only to realize that he is about getting married to another woman. According to what was trending, the lady in question threatened to storm the wedding grounds and will make sure that it will not come off. This has since caused massive stir and generated mixed reactions online.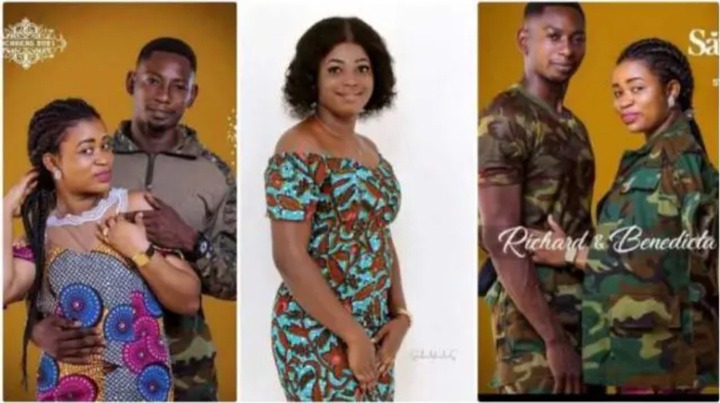 Well, despite the threats, the wedding is still about to hold. It was not postponed, neither was the venue changed. The couple are ready to meet her boot for boot if she dares storm the place. Friends of the couple have thrown their support on them and they are fully prepared to see to it that, the wedding will come to a successful end.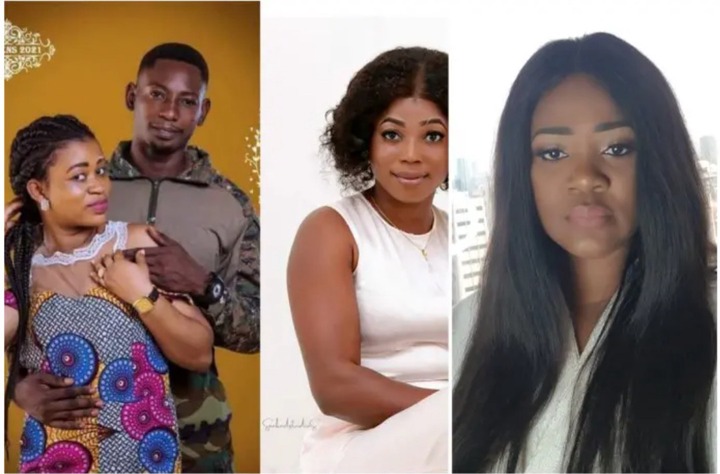 A chat has been sighted online which indicates that, all what the ex girlfriend of the soldier is saying are lies. She is just trying to destroy the image of the young soldier Richard. According the chat, all the family and siblings of know how bad this lady treated Richard. She broke his heart and he was dying inside. She treated her bad to the extent that he nearly ended his life. She left the relationship because she said Richard is broke and can't afford her. She was thinking Richard wouldn't have gotten anyone. It also revealed that, two weeks before the break up, she dated a police officer.
Check text below: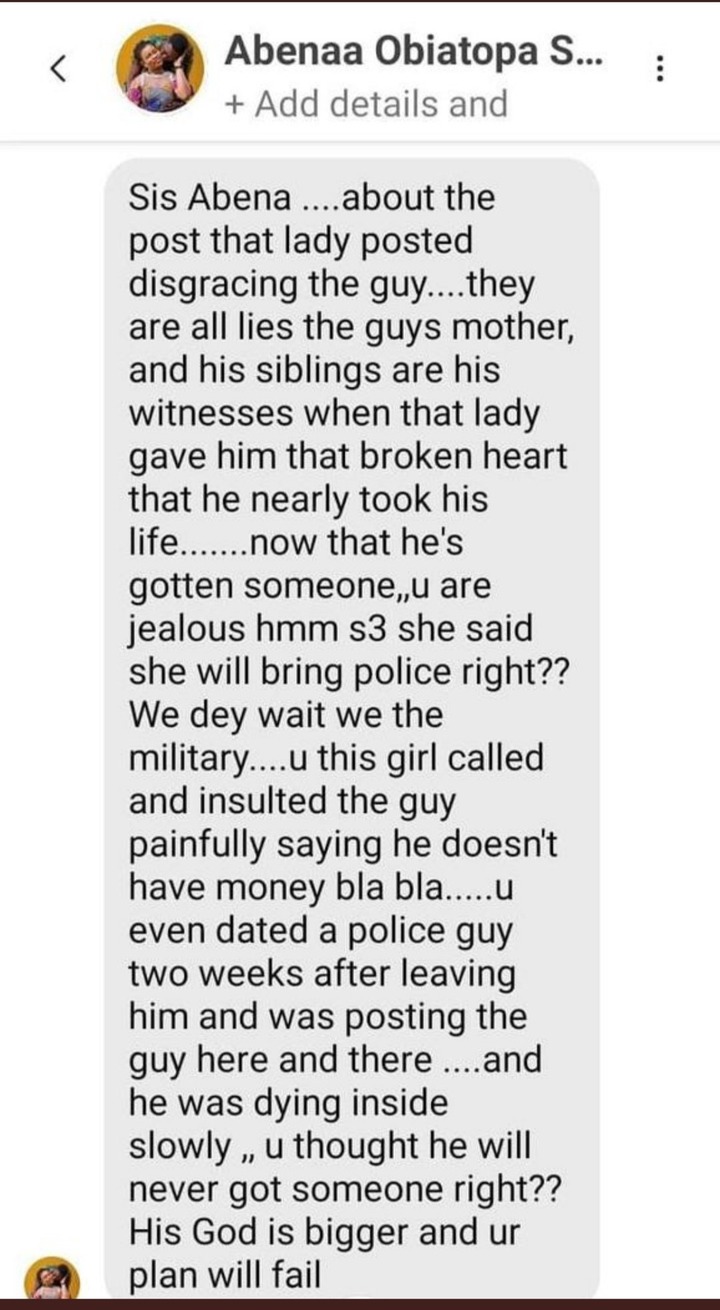 Content created and supplied by: Ahomka.News (via Opera News )