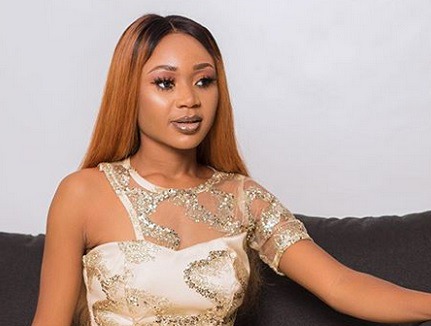 The actress Rosemond Brown, popularly known as Akuapem Poloo, would have gotten married last year had it not been for a few problems that ruined her plans. 
Nevertheless, having put the problems behind her, she has made it clear that her wedding is definitely happening this year. 
"As for my marriage this year, I pray to God that it will happen. My goal was to eventually settle down in 2020 with my sweetheart, but there were some things, but this year it's happening by hook or crook," she said.
Akuapem Poloo said that all she requested of the Ghanaians were prayers to ensure the survival of the marriage. 
Preparations for marriage are underway as we talk now, but it takes a lot to get married and prayers are all I need. As far as the man I have in my life is concerned, he's really cute. "I'm a pretty girl, and by now you're not expecting me to be single," she said.
According to her, some Ghanaians, particularly when it comes to nudity, have the impression that she can not calm down due to the controversies around her. 
I know what Ghanaians are thinking about me, and soon I will surprise them. They think I'm someone who can't even get married, but I'm going to make my wife beautiful. I know the kind of person I am and those close to me she said, 'I know how kind-hearted I am.
Speaking about her experience and some of the things she would like to improve, she said she would try to be a positive person this year as much as possible. 
I'm going to try to be a better version of myself as soon as I can and I want to take this opportunity to apologize to everyone I offended last year. This year, I'll do my utmost to be nice she said.
Akuapem Poloo has been involved in numerous controversies, mostly involving nudity, since she arrived on the scene. 
However, after she shared a picture of herself naked with her son to celebrate his birthday, she got into trouble with the police. Ghanaians, as well as the Minister of Gender, Children and Social Security, denounced her conduct.
She was convicted later and is currently on trial for the case.
Content created and supplied by: HealthWow (via Opera News )