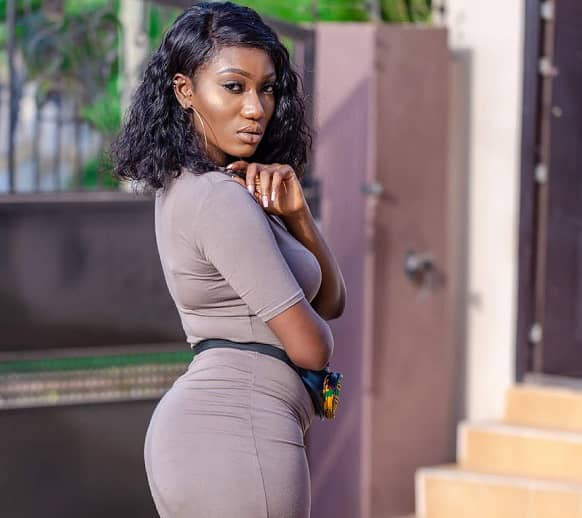 Since their discovery of clothes which initially consisted of leaves and animal skins, humans according to the theory of evolution have always worn them. Even though the earliest human beings did not actually cover their whole bodies, archaeological pieces of the earliest documented images of the human race are proof that humans covered more and more parts of their bodies with the passage of time. It therefore made a lot of sense when some of the earliest archaeologists predicted that the world will eventually have a population of fully dressed individuals who may have no desire to show parts of their bodies. Little did they know that the fashion trends of today will not be too different from abstract insanity. Many a times have we seen the rise and fall of players of the world's entertainment industry and interestingly, most of these falls can be attributed to their respective fashion tastes. However, the more humiliation they face, the more attempts at humiliating themselves the world gets from them. The feminine players of the world's entertainment industry seem to be the most affected when it comes to wardrobe fails. Rather unfortunately, this gender does not seem to be slowing down on the risk of wearing outfits that are more likely to malfunction and expose them to humiliation anytime soon. I have gone through the archives to compile a list of four times fashion headed south. This list however is not to shame but to educate young people on the risk of humiliation and public ridiculing if they opt to indulge in improper dressing.
'Wendy Shay' in 2019.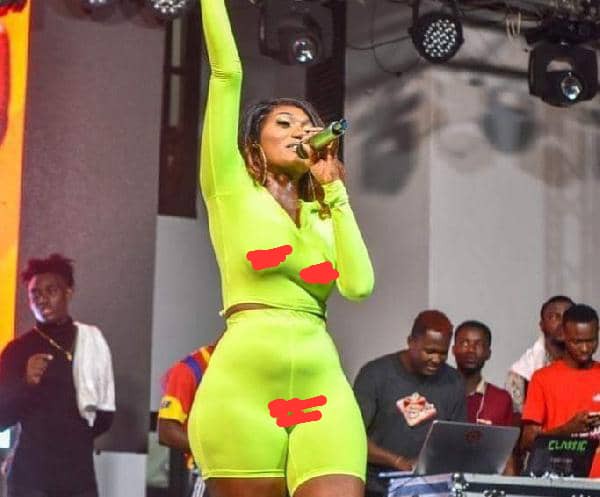 In April 2019 during a performance at the Commonwealth hall of the University of Ghana, the 'Stevie Wonder' hit maker wore a lemon green jumpsuit to the stage. However, the focus was instantly shifted from every other thing by the crowd to Wendy's 'apple' which was well out there. Patrons of the show trolled the Ghanaian singer after the show, drawing reactions from her camp to describe the incident as a wardrobe malfunction.
'Cardi B in 2019'.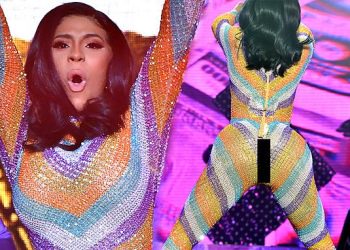 During the 2019 Bannaroo Arts festival in Tennessee, American rapper Cardi B returned to the stage following an absence that was warranted by her liposuction and breast augmentation surgery that she went through after the birth of her daughter Kulture. On the second day of her performance, she tore her mesh jumpsuit and revealed some very sensitive body parts. She however quickly changed into a white robe but the damage has already been done. Crisis could have been averted if she wore the white robe from the onset.
Tiwa Savage in 2014.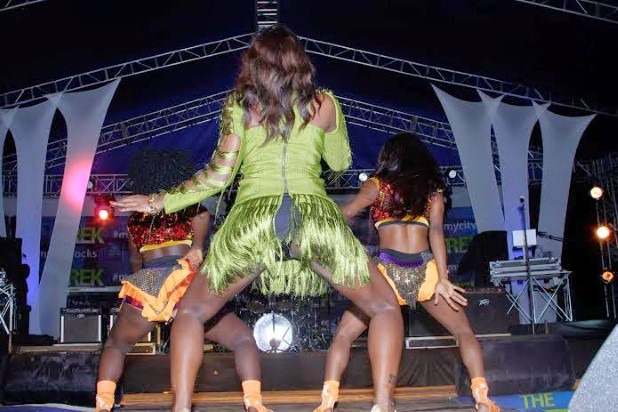 The Nigerian diva is well known for her Rihanna-esque style of fashion. It therefore came as no surprise when she gave patrons a 'free show' during a performance for Star Trek in Nigeria at Anambra. Even though the trolls were all over her after the show, Tiwa Savage did not seem to care much.
Fantana in 2019.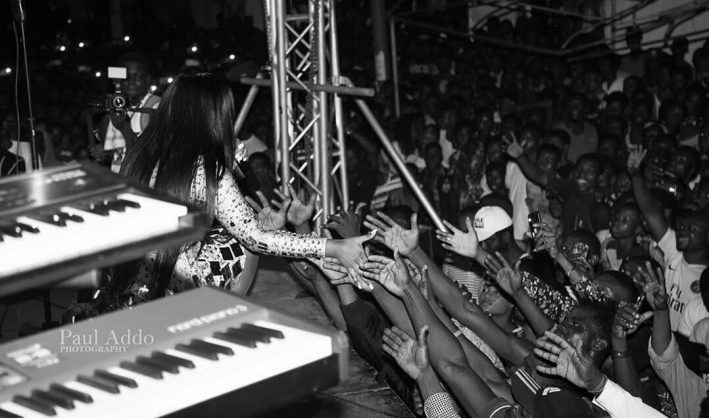 In October 2019 during Ghanaian Dancehall artiste; Shatta Wale's much hyped 'Reign' concert in Accra, Ghanaian musician Fantana suffered one of the worst wardrobe malfunctions. The artiste was seen wearing a menstrual pad under her rather transparent outfit. Trolls instantly jumped on social media to troll her until the Rufftown record label signee reacted with an explanation. She explained that she had her menstrual discharge just 30 minutes before her performance and therefore had no other option that to put on a pad and move to the stage. Luckily, the explanation was enough to put out the fire. Her label later described the incident as a wardrobe malfunction.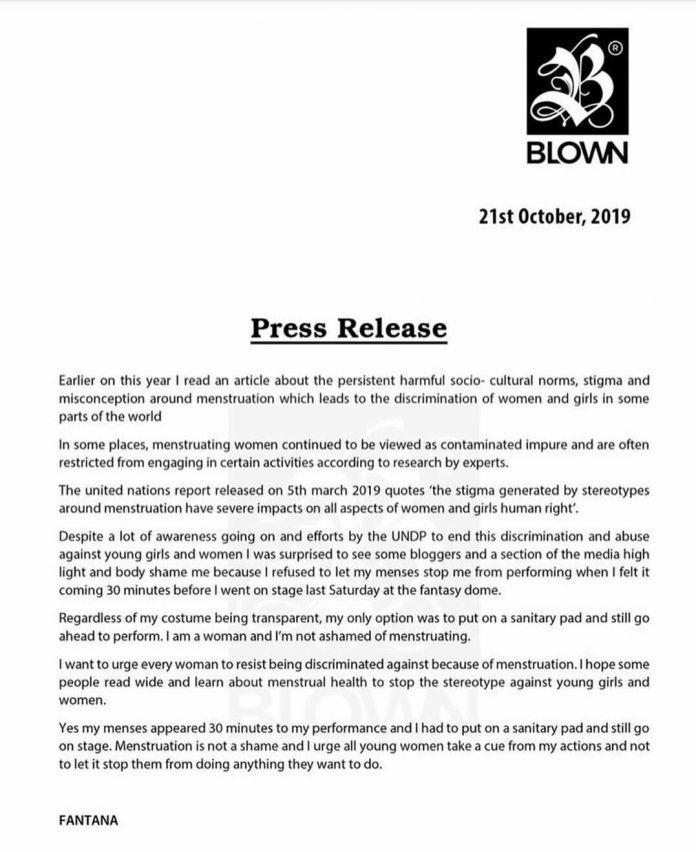 Have you ever had an experience of fashion heading south? Will you like to share with our audience in the comment section?
Content created and supplied by: TsaliG (via Opera News )