Recently the economy is hard and many people refrain from marrying because of exhorbitant amounts of money collected by the families of the bride.
Even though most men have the desire to marry they are put off by these charges. It is also a reason why some men prefer to marry a woman who is working to one who isn't. 
To pay such an amount of money and to take responsibility of everything that happens at home too will be detrimental.
Aside that most people also do not recognize the importance of the schnapps. However because it's money equivalent has been noted on the list they put everything in the form of money for the girls family. 
Taking a look at this list would you allow your brother to go into such a marriage considering the charges. Is it worth marrying.
Place your comments in the comment box below and share just for fun.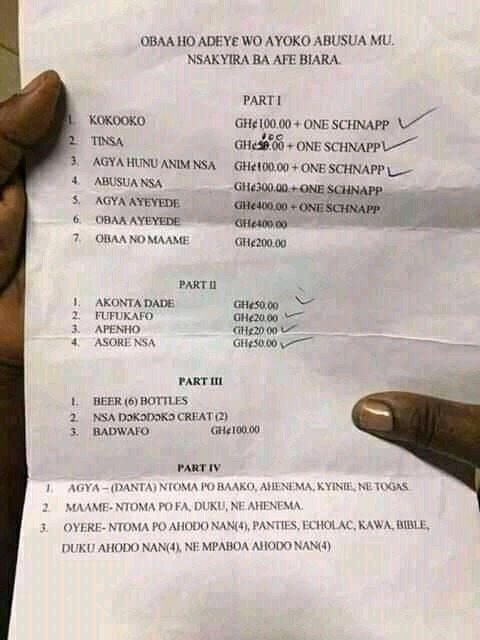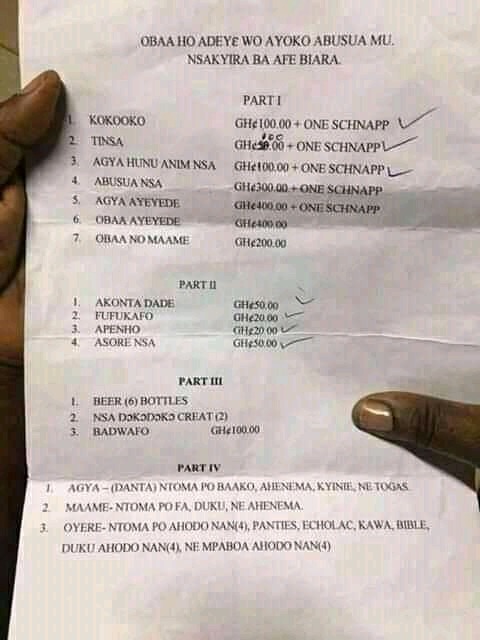 Content created and supplied by: Evalisa (via Opera News )