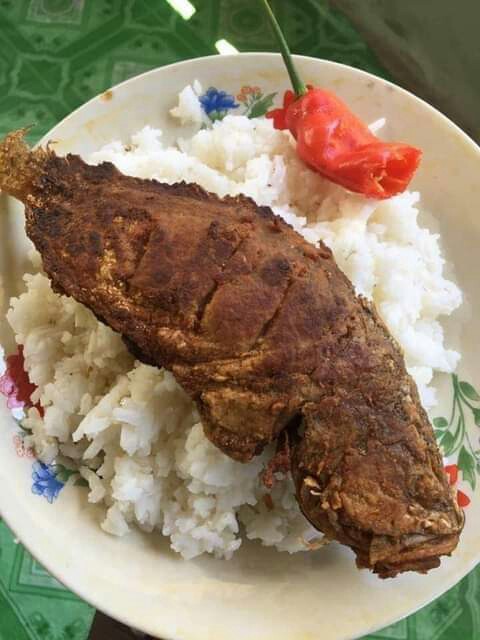 A six month old marriage is in distress as the man fights for separation over fear of his life if he continues living with the wife. What started to be a perfect couple, has suddenly gone down the drains as husband is no longer interested in the marriage. Many men today goes in for marriage looking for two things, love and beauty without checking the cooking skills of the woman. Several men believes the cooking skills won't be a problem if the woman is beautiful and honest. Maids are there to help with kitchen activities so over thousands of men looks only at the physical appearance and the attitude of the woman to the neglect of her cooking capabilities and capacity. 
Whiles thousands of men thinks a woman is more than the kitchen aspect of marriage, many men also thinks the way of their love is not only in beauty but in food too. Not all men are found of maids or can afford the luxury of having a maid around in their homes whiles they can use that money for something else. This has lead to a newly wedded couple who got married in March 2020 to appear back in court not for testimonies or anything but for dissolution of the marriage. 
Kofi and Akua were the sound of triumph as many looked at their affection and decided to get married too. Matilda who was Akua's bride's maid said she wasn't the type of person interested in marriage but looking at how the marriage of Kofi and Akua went, she was willing to find a suitor and get married too, but now she might not have a role model couple to look up to since Kofi and Akua are about to go their separate ways. Matilda who was at the court room of the Agogo Magistrate court yesterday told the hearing panel in her testimony that, Kofi never cared to ask Akua if she knew how to cook or not, and he can't blame her for not knowing how to cook. 
It was established that Kofi met Akua in a flight from Accra to Kumasi and the two became more than friends. They both went on several dinner evenings in various places and neither did Kofi invite Akua to come to his apartment to cook for him, and if he should have asked, he would have known that Akua doesn't know how to cook. Matilda's testimony proved to the court that, the claims of Kofi accusing Akua of lying to her about been a very good cook was false and off no merit. 
When Akua took her stand, she made the court aware that, she was a nice cook whiles growing up because she was staying with her mother. But after high school and upon gaining admission to go study abroad, she stopped cooking and relied on fast foods most of the time during her education in Germany. It has been over ten years since I last cooked said Akua, and I wanted to tell him during the day he asked me to marry him but he told me whatever I wanted to say, it can wait for another time so I stopped and I said yes to his marriage. 
Akua made the court understand that, if she knew how to cook, she wouldn't have always ordered food outside whenever Kofi said he was hungry during their friendship days before marriage. Kofi was given the platform to speak and he made the claims that, the wife was lying under oath, because he personally went to her house every evening for his dinner before going home and if she didn't know how to cook, why didn't he tell him at that time they were friends but wanted to tell him during the time he was asking her to marry him. 
Your honour, I asked her to cook Jollof rice and these pictures was what he cooked for me. Even breakfast, common breakfast she can't prepare said Kofi. There is a fabulous food in my culture called oil rice and pepper "Anwa Moo ne Merko" and it is mostly eaten in the afternoon. I asked her to cook some and she said she can do it, does this looks like rice said Kofi showing the food to the court room. The whole room turned to laughter as the judge adjourned the case to first week of March next year. The judge asked Kofi to either find a maid but Kofi said he can't afford a maid and it's either he gets divorce or the wife learns very fast because he can't be eating outside. Kofi pleaded with the court to bring the next hearing forward because he is afraid the wife might cook him poison but the court denied his plea and asked a caterer to take Akua as a student until the next hearing is due. First picture is jollof rice, second is the breakfast and third is the oil rice and pepper.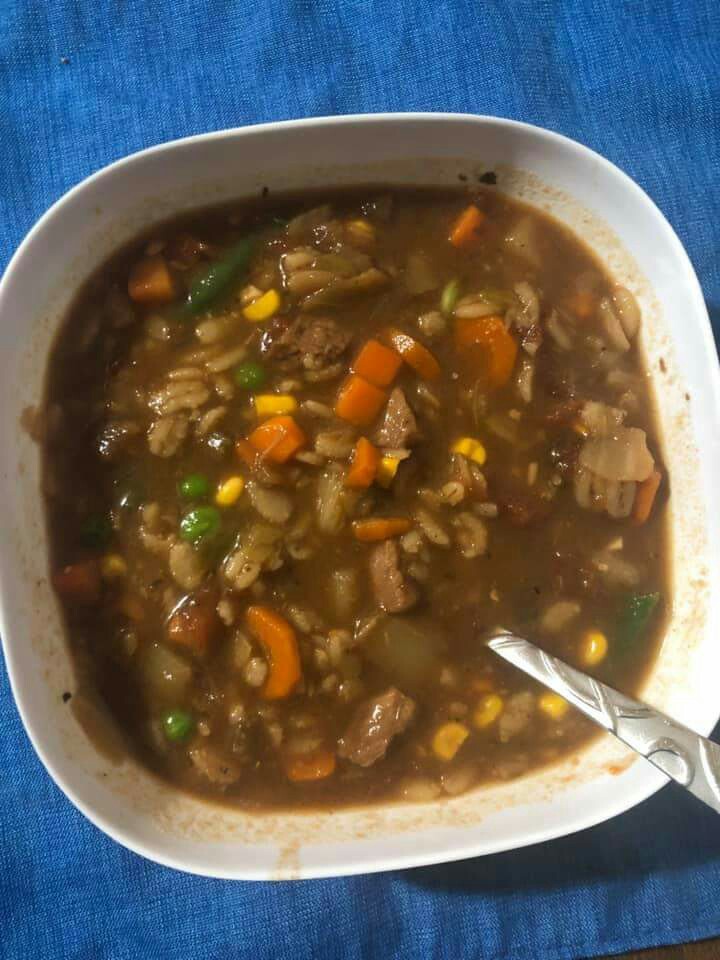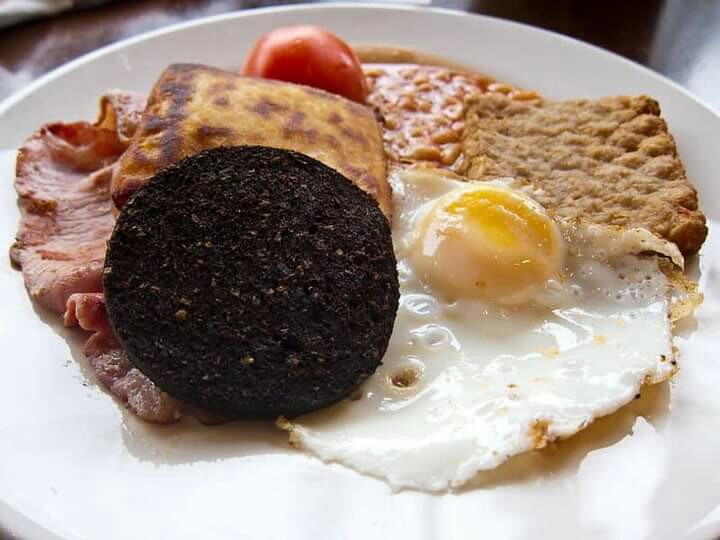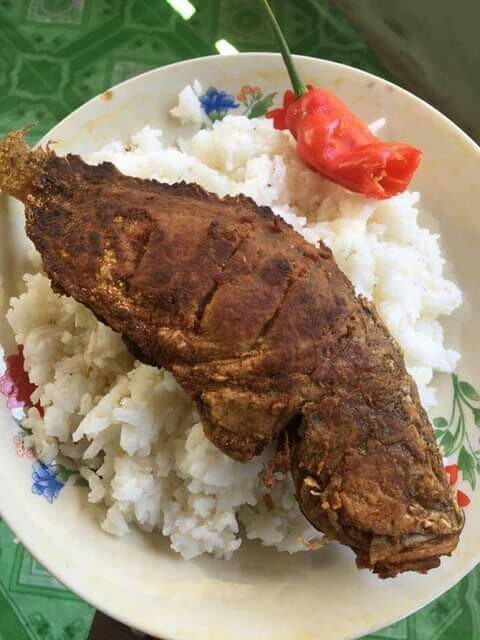 Content created and supplied by: RockyJDJones (via Opera News )