Just recently, the Most Popular Ghanaian comedian and Movie actor, has been defended by his fans after he was attacked by passerby, while he was spotted dancing on the Street.
Following the video which was shared online by Ella and Bella's Dad, the Popular artist was caught on Camera dancing in a happy mood with "Dancegod" Loyd who is also a well known Dancer in Ghana, as they proceeded to dance till their got at the center of the road. But it was pertinent to note that some passerby attached them even before the video ended.
A lot of Ghanaians who reacted to the video condemned the act and the manner at which this passerby attacked him, stating that he is rated as one of the funniest person in Ghana. But surprisingly, other Ghanaians felt that what the comedian did was very wrong, where they stated that he should have known better of what will be the consequences of his actions, before thinking of Dancing on the road.
In their statement some Ghanaian Said:
"Frankly speaking, funny face went too far in this one. They could have been a serious accident if a truck or vehicle stormed the road, as at the point that he was filming the video. This is also in respect to unfortunate and unforeseen circumstances of severe incident" Some Internet Users Said.
Below are the photos gotten from the video footage: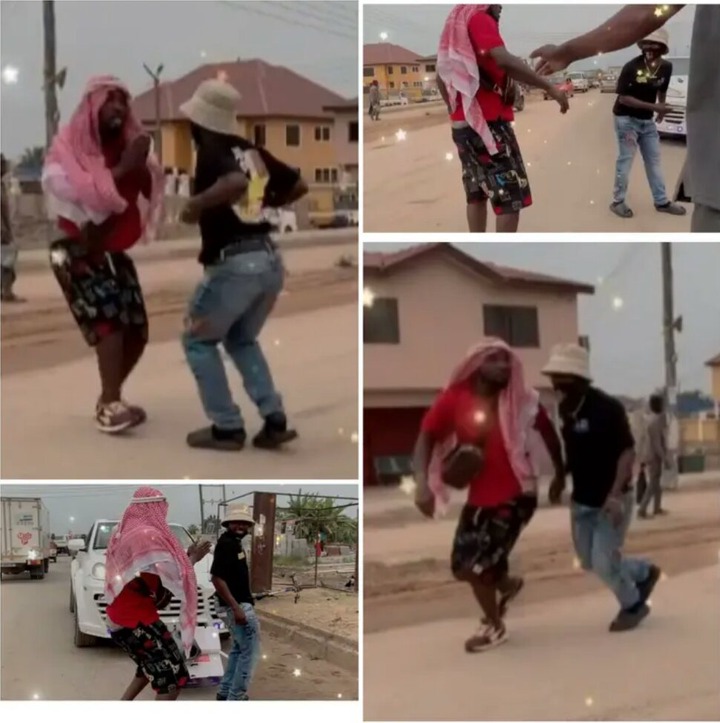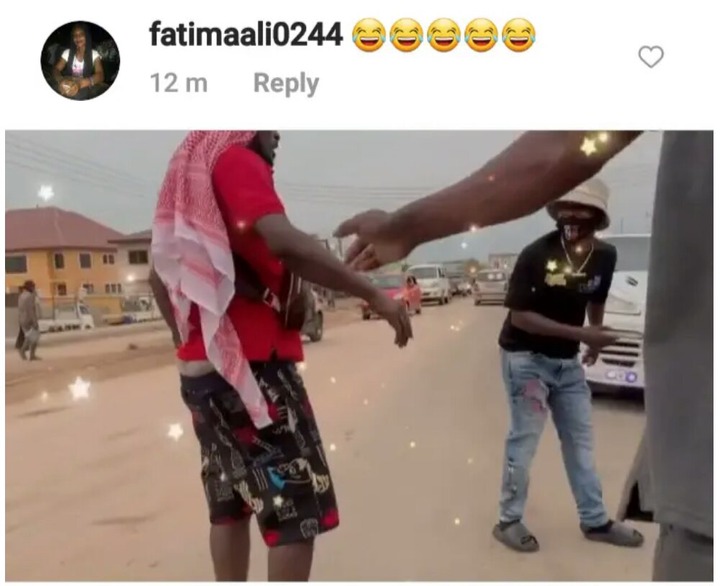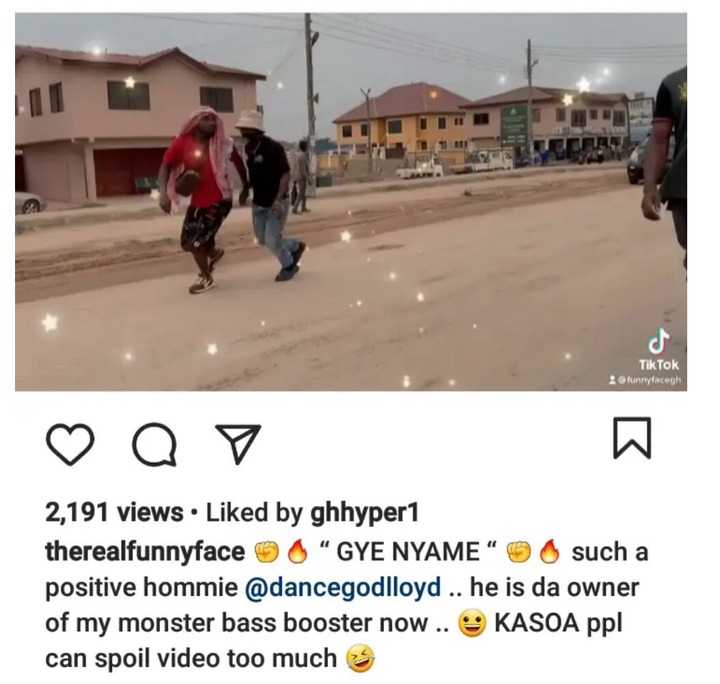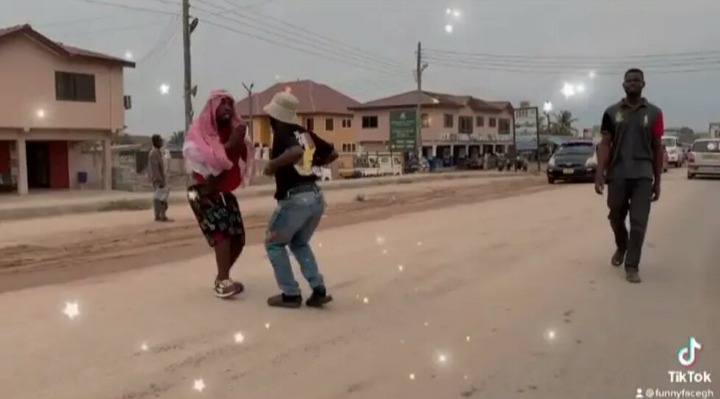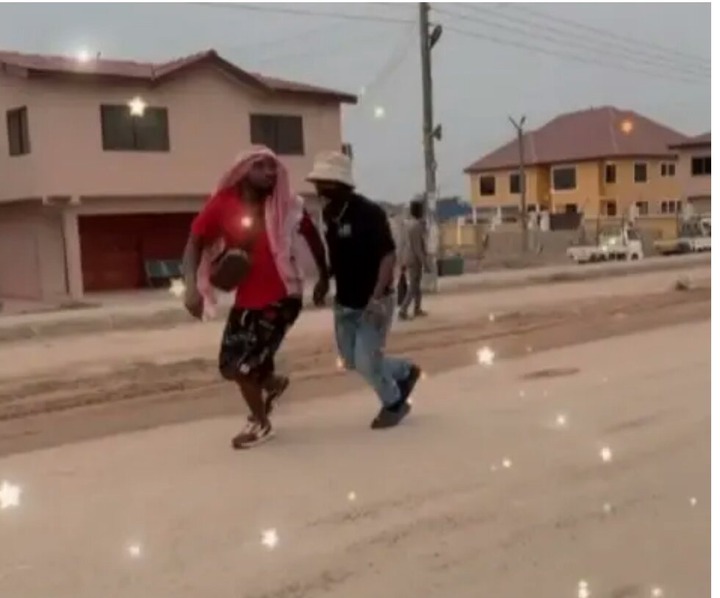 Furthermore, the photos gotten from the video footage discloses the moment, the Passerby verbally attacked Funny Face at the scene of the incident. Of a truth this a classic situation of a Ghanaian giving a prompt check on fellow Ghanaian, for playing and filming on the road.
Meanwhile, according to the video shared online, Funny face had no bad intentions or motive why he filmed the Dance. Hence Funny Face should not get himself walked up or react over this public behaviour, notwithstanding that he went too far.
Below are the reactions and comments of some Ghanaians: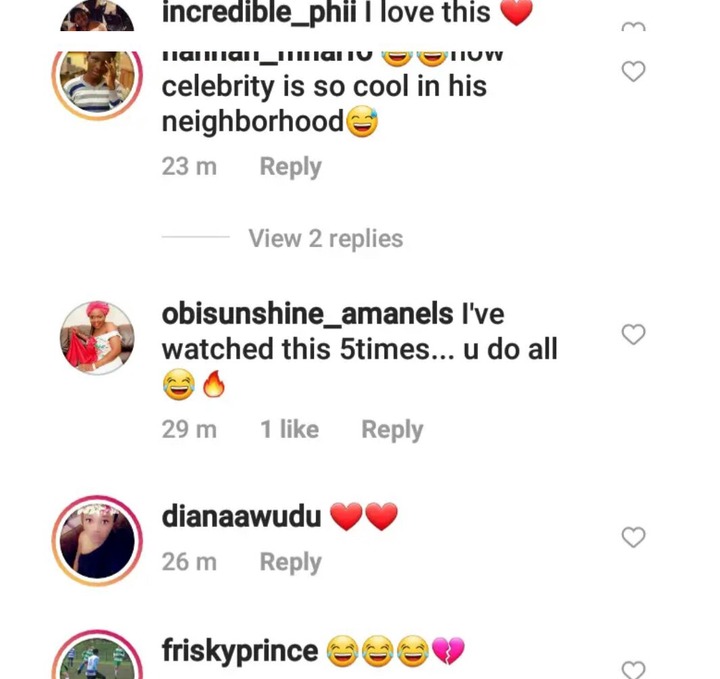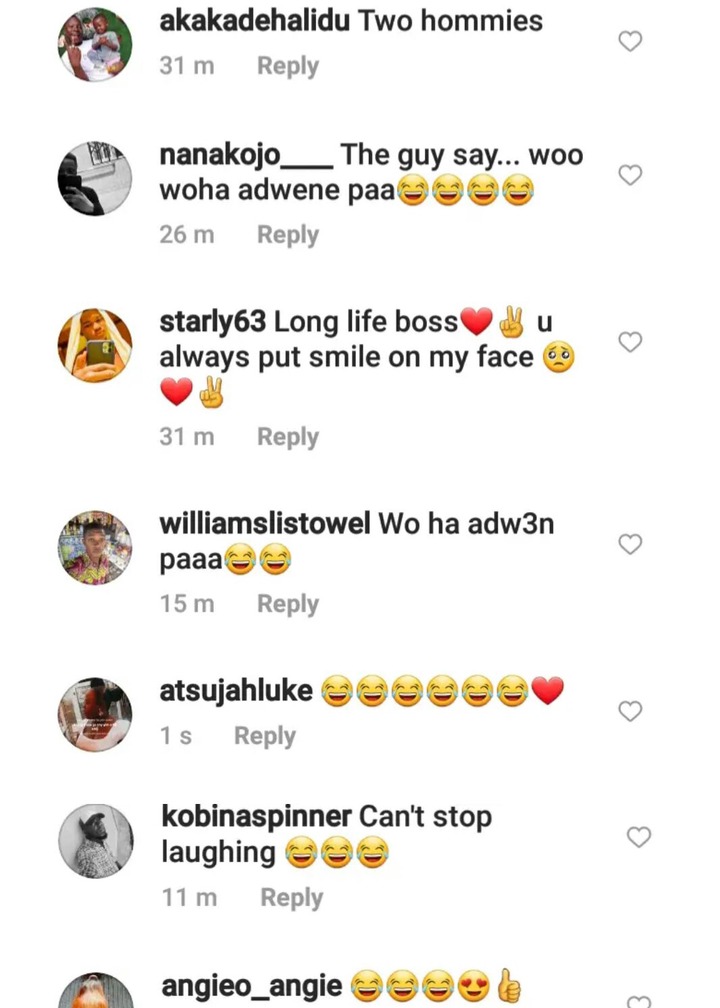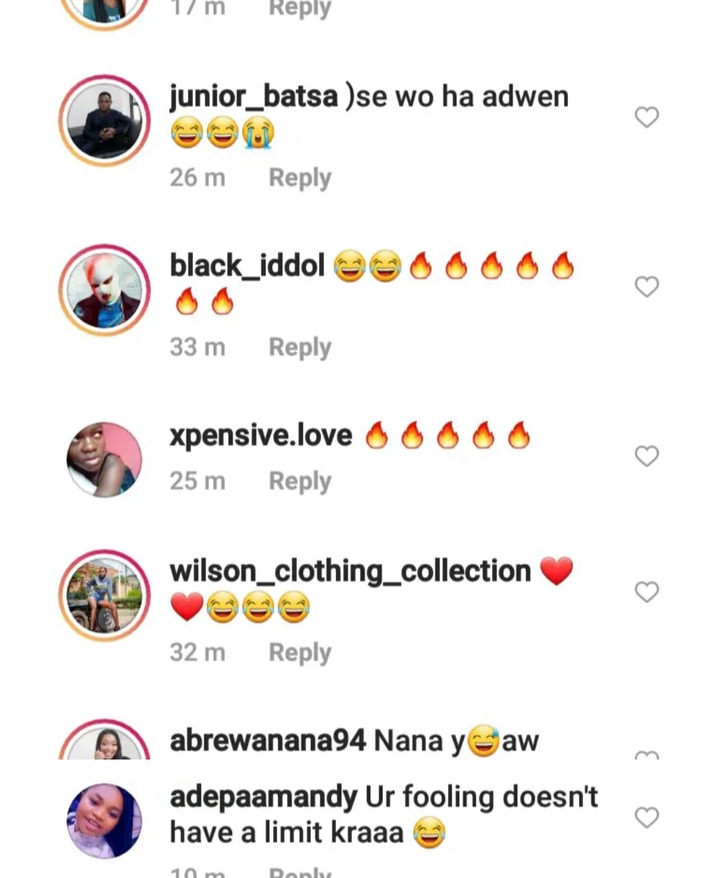 What do you have to say about this. Was it wrong for Funny Face to have taken to the streets to Dance, or was it wrong for the Passerby to have attacked him?
Kindly share your view on this and share this article too, thanks.
Content created and supplied by: KofiLegit (via Opera News )