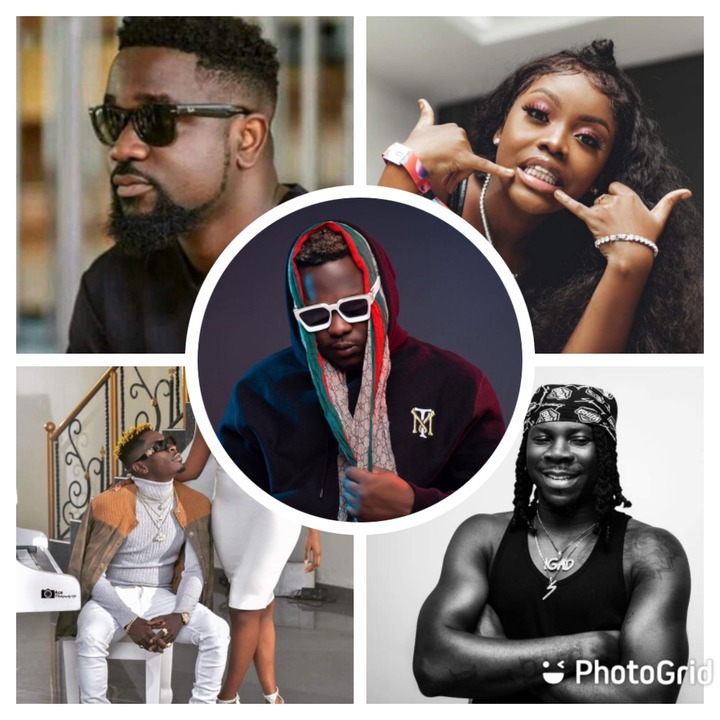 The Ghanaian music industry has set up for a period of time now since we gain our independence. But the actual question here is that, are we progressing as a country when it comes to our music industry?
The question above will require a very deep thought in our minds before we could have a final answer it deserves. Right from our childhoods, we grew up to hear certain songs that we have no idea about who it belongs to. The person could probably might have died already or still alive living somewhere unknown to the general public. Have we really forgot about them? Do the new artistes seek for knowledge from them? infact do they get the recognition they deserve from us?
The Ghana music industry over the years has how ever developed people's interest into it. Looking at the time it began, people who were into music were considered as 'lazy people' who don't have use for their society. But over the time, they have been able to prove them wrong with the kind of influence they make in society and money they generate from the music. At this moment, it is obvious that Ghanaians have accepted music into their door steps.
Now the question here is has our music been able to brake through our borders to different countries? and if no, how do we make this happen? For us to do this, we should be unique. Unique is a sense that when someone in a different country sees a music project, he or she can boldly say that this song is coming nowhere else but from Ghana. We can do this by creating music from cultural lifestyles and values that differs from that of different countries just like our predecessors were doing. With this cultural adoption, our music is capable of traveling globally because in this case, we presenting to them something that they don't have, something they have never seen or heard before.
With this, our Ghanaian music industry will move forward and gain recognition across the world.
Content created and supplied by: King'sNews (via Opera News )