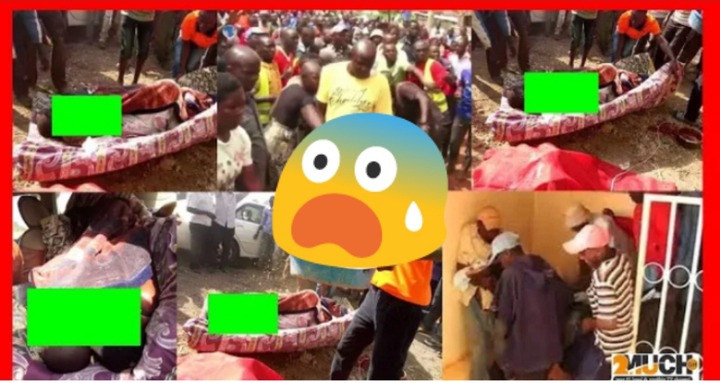 Good morning once again to our followers out there we are very grateful to have you as our Followers, and please if today is your first time viewing our article or you have, but not following. Kindly do us a favour by clicking the +Follow button that get access to all our newly published articles.
The God we serve, hates going in for someone's wife.
The matter here is that a young man has gone in for a married woman as fiancee so in the course of doing the thing, they got stucked.
The presenter said, per her view she sees the man loves his woman very well so when he was marrying her, he sent the marriage to a spiritual priest to protect his marriage for him. So that anyone who goes in for his wife will be stucked inside her. 
So as we talk now, the man is still inside the woman stucked, The people in the area have sent to call Priests in that area, but to no avail.
The issue is really troubling.
One of the hosts on 2Much TV concluded his statement by saying that, the man should have pity on his wife and go and call the priest who cast the spell, So that they can be released and if he thinks he loves his wife again he should take her as his wife. But if he doesn't then he should call their marriage off.
It was uploaded on 2Much TV (YouTube) yesterday.
Don't worry there are many problems and issues going on in this modern Ghana, so don't hesitate to follow us. We will do our best to bring all the news right to you.
Do you think the man should go and call the priest to release them?
We will be very glad when you follow us to get access to more trending news and stories, your comments are warmly welcomed. Kindly drop your idea about this in the comments section.
Thanks for reading our article. Please do us a favor by clicking on the +Follow button in order to get access to all our newly published articles.
Like
Share
Follow
Comment
Content created and supplied by: Davidographix (via Opera News )