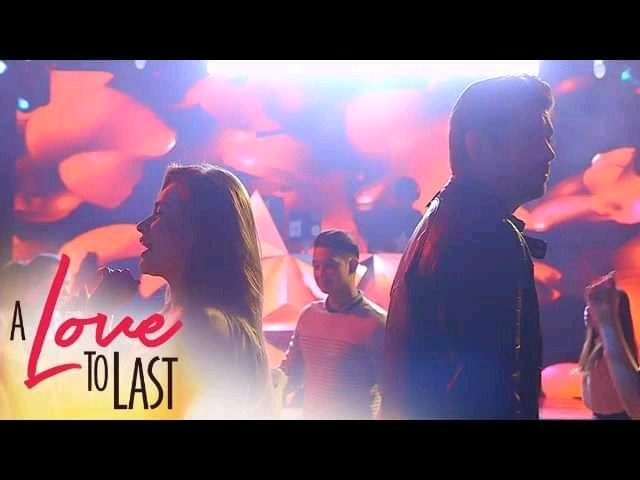 We started with Anton taking to the stage at the bar. He sang a song and Andeng watched for a while until her car was fixed then left.
Chloe brought food to Lukas in his room and found him crying while on the computer. She went to have a look and saw that he was talking to Grace. Grace told Chloe that she was sorry but Chloe left without speaking to her.
When Anton arrived home, it was 4:00 am and his house staff was heading out to go to the market. The nanny said that Grace trained them to go to the market early and get the food while it was still fresh. Anton told her that Grace would not be coming back so he needed to learn how to take care of the children. He therefore decided to go to the market with them.
Andeng decided to take a leave of absence from work to recover from Jerold's betrayal. Mimi, the owner of Good Luck events was afraid that she was resigning but was glad to hear that Andeng only needed time off. She told Andeng to take all the time she needed and asked her to reconsider the deal she offered for Andeng to be her partner.
Andeng took a year off and helped her mother start her business. Jerold tried to reconcile with her but Andeng told him that she already moved on, adding that she hoped he would do the same.
Meanwhile, Anton ran took care of his children and ran his company. His parents visited him at his house once and his father demanded that he visit them in the province when the kids were on their summer holiday. Anton took the kids to visit but their grandfather pressured them to study hard. Anton said he did not want the children to worry about such things but his father said that his grandchildren needed to learn the value of hard work.
Andeng went to Mimi's wedding and gave her the good news that she would be going back to work at Good luck events as her partner.
Anton got a visit from a friend who told him that she saw Grace in LA with another man. She advised Anton to move on as well because Grace seemed happy with her life. Anton gave Grace a call but she made it clear to him that she wanted to have an annulment. Anton said that their children needed her and he was trying his best to get her back but Grace hang up on her.
Anton talked to Chloe and Lukas and told them that since things would not work out with Grace, he would accept the court summons and push forward with the annulment. Lukas got mad because Anton never fought for Grace but Anton told him that he had done everything to get her back. Lukas stormed out and Chloe told Anton that she understood.
Andeng had trouble at work while organizing an event because she did not anticipate the rain. Anton's best friend Tom owns an agency and he was the person who hired them for the event but was impressed because they managed to salvage the situation. Anton was planning a technology fair for his company and went to see Tom for a recommendation about an event's company. He got to see Andeng and said to Tom that she was pretty. Tom asked if he got a number but Anton said that he was too old for such things.
Andeng's company heard about the Technology fair and decided to bid to plan the event. Andeng was left with the responsibility of pitching the event and was under pressure because it would be a good boost for Good Events.
When Andeng arrived with her team, she was surprised to see that 18 other companies had arrived to bid for the contract. Anton went in to see the companies who had arrived to bid and smiled when he saw Andeng.
Content created and supplied by: Basoah (via Opera News )