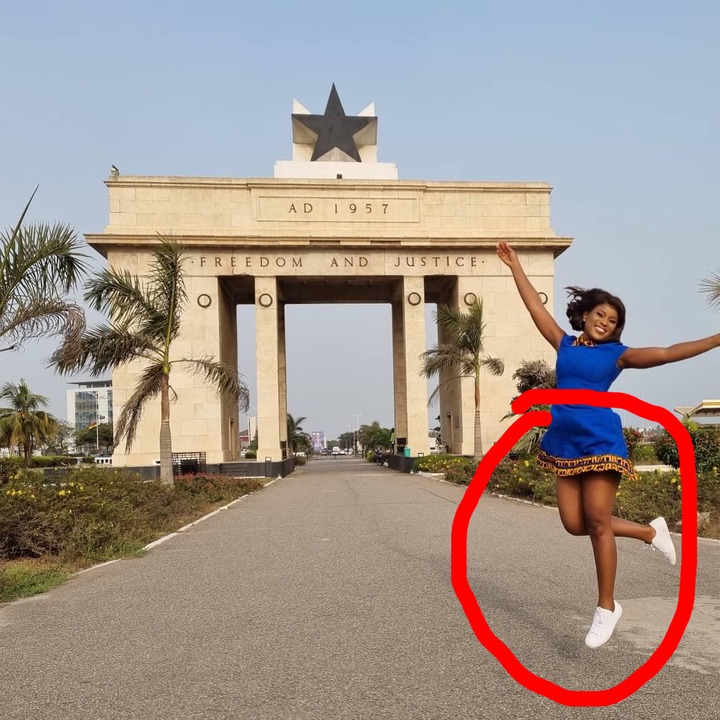 TV3 presenter Bella Mundi is very popular among the youth because of her beauty and unique television presenting skills.
She has a lot of following on all her social media handles. She gives a lot of motivation to the young ladies who wants to be journalist. Her fashion sense is another reason most young ones follow her.
In a recent post she made on her social media handles. These photos were taking at the popular independence square in Accra. She was seen to happily jumping. In one of the photos her thighs revealed while she was jumping.
Below are the photos: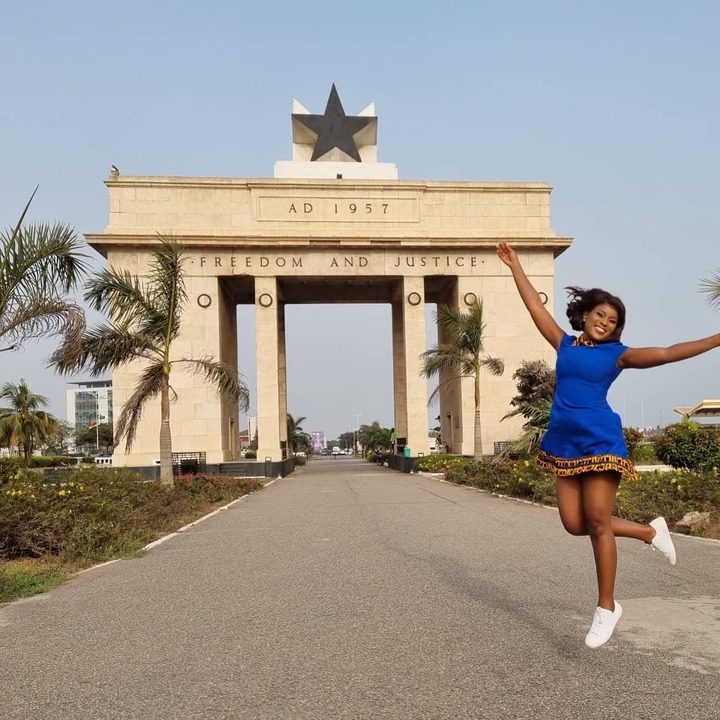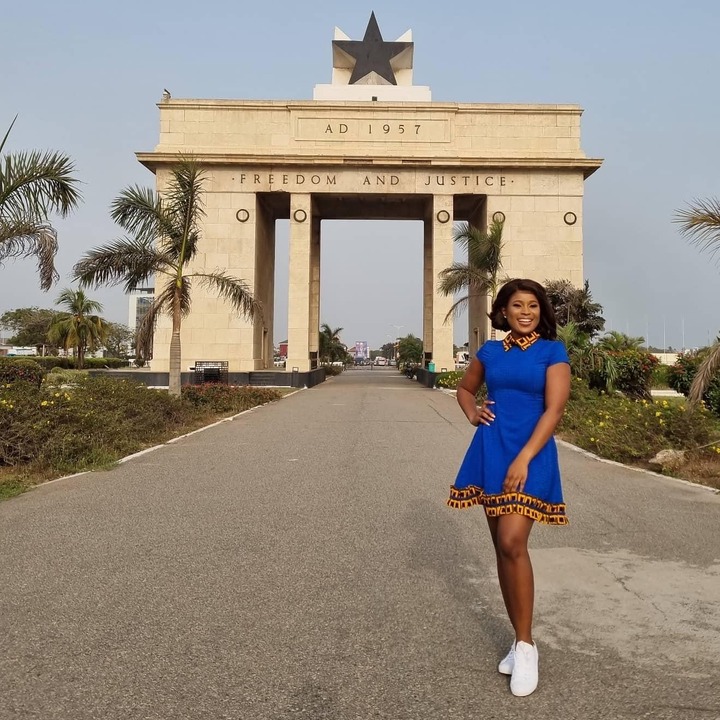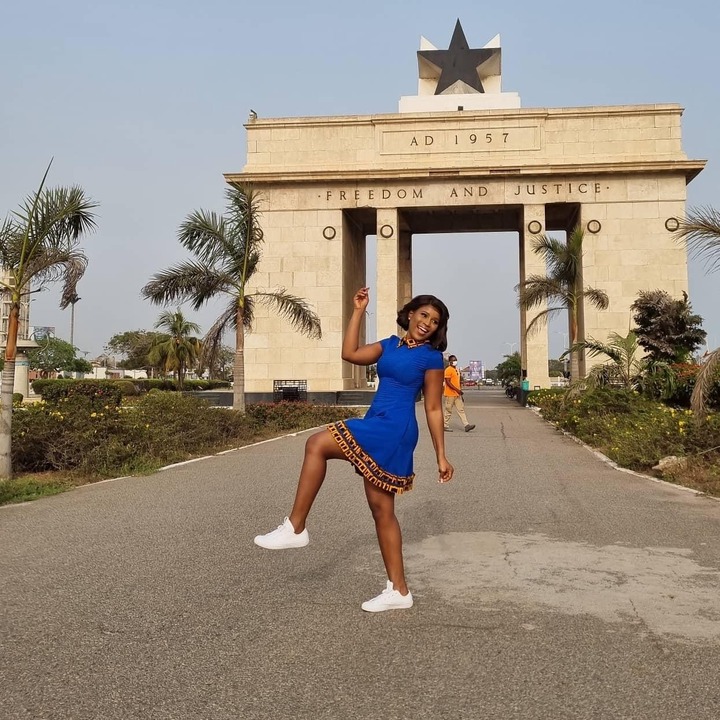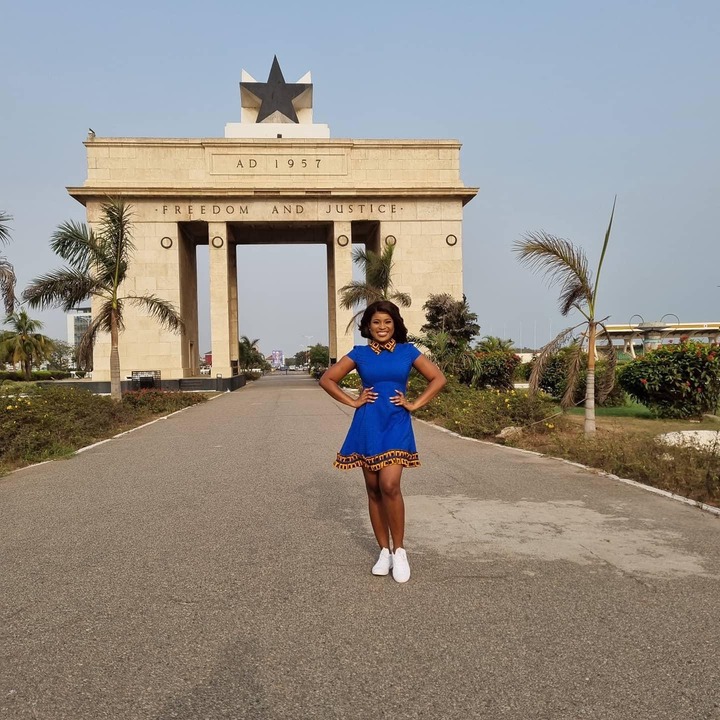 Bella Mundi is known to be a decent dresser so for her to be revealing her thigh leaves so much to be desired. The rest of the photos are decent so she could have posted them without the one she was jumping.
Recently the University Of Professional Studies Accra (UPSA) has directed that the students should dress decently before going for lectures. There is so much indecency among the youth so these celebrities must dress decently to set an example for the youth to copy .
Content created and supplied by: DannyBoi288 (via Opera News )