Ghanaian sensational musician, social media influencer, rapper Daddie Opanka breaks down in tears after performing his songs. His performance in the video and the statement he made has left his fans brokenhearted.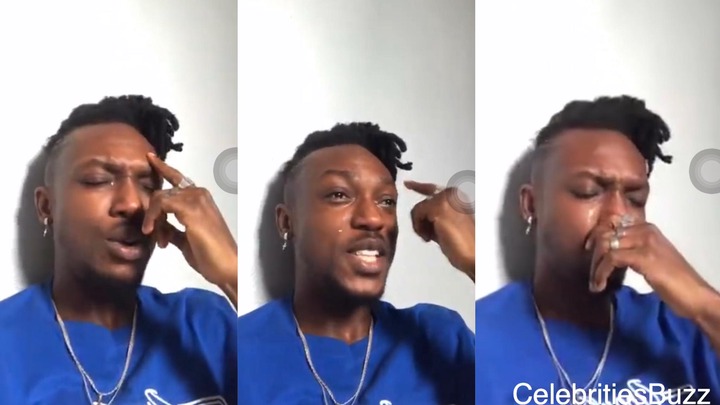 Opanka in a video sighted by News_Home at thepressghana.com revealed the reasons he became emotional after performing his song.
Music is a fruit to the heart and the soul as interpreted by philosophers. People use music as a message of encouragement in their life either they sad or happy.
In the video, the rapper Dadie Opanka performed his songs titled "trying time". He explains everything you go through in life is about trying time it will soon end. He reveals this song is a motivation to him and all his fans should also note.
The popular rapper Dadie Opanka was born by the name Armstrong Affum. The Rapper is known as Composer, Poet, Performer and a Songwriter from Tema, Ghana.
Click on the link to watch video
Content created and supplied by: News_Home (via Opera News )