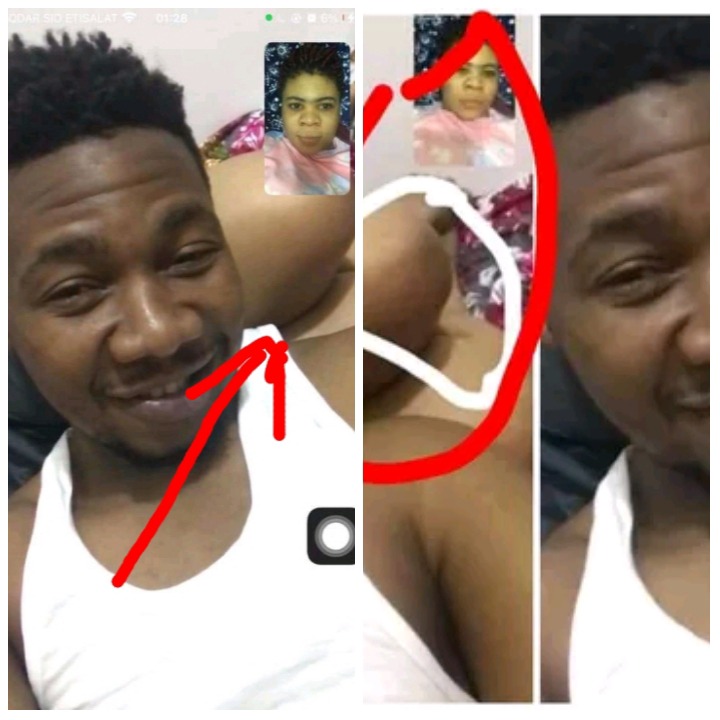 Of late it's like cheating is being normalised. Day in and day out there are news on internet about cheating, thus either a wife or husband caught cheating. Although I am not soothsayer I can boldly say that there are more to come trust me. Well today was no exception today daily occurrence of cheating.
And as usual I am here to bring you the best juice do follow and like. Comment if you have got any. In today's article, is a guy named Teddy who apparently told his girlfriend that he wouldn't be available on the night of February 14th. The girl didn't like that but was quiet since Teddy said it was work-related. On the night of Valentine's day, she video called Teddy but saw Teddy's head on a lady's thigh. She asked Teddy who it was. Teddy claimed that it was work-related, a clear lie. When Teddy realized that he has been caught he switched off his phone.
If you were Teddy, what would you have done to get away?
Pictures of their chat.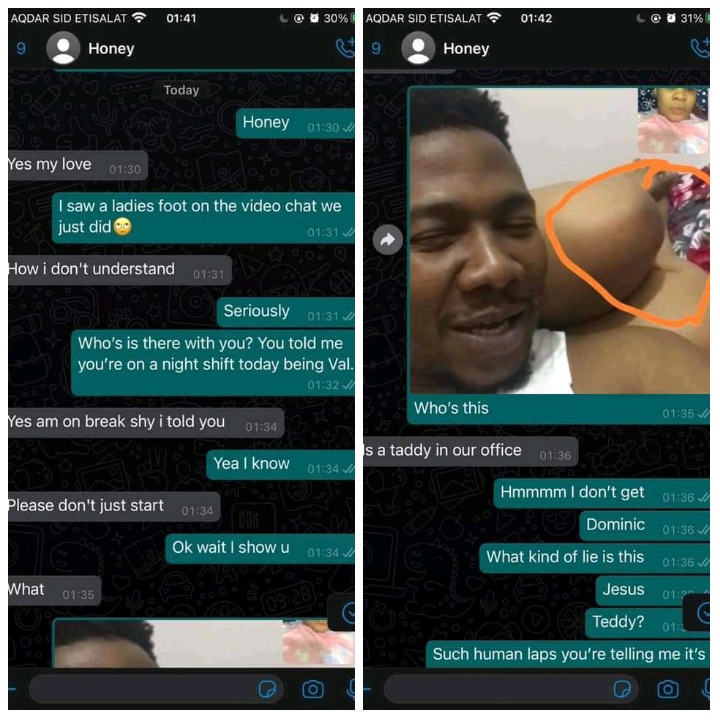 Content created and supplied by: Kupacraft (via Opera News )